Wellness Steam & Sauna, Bathroom Designer
Having a dedicated wellness area is becoming a popular requirement for private client new builds, who want to include sauna & steam rooms and relaxing whirlpool bath technology into their forever house development.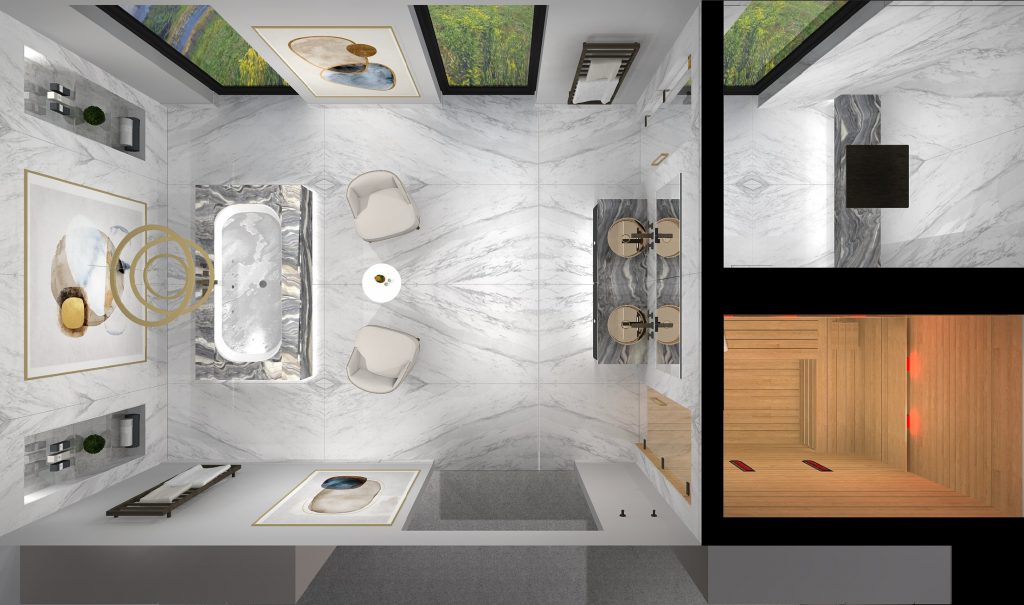 Our creative in-house design team specialise in designing projects at an early stage before building works have started, in order that we can positively influence the whole room design and work with you on the attention to detail and project creativity. Our final designs are copied back to your architect who would overlay final specialists designs into the whole house working design pack, for your main contractor to follow.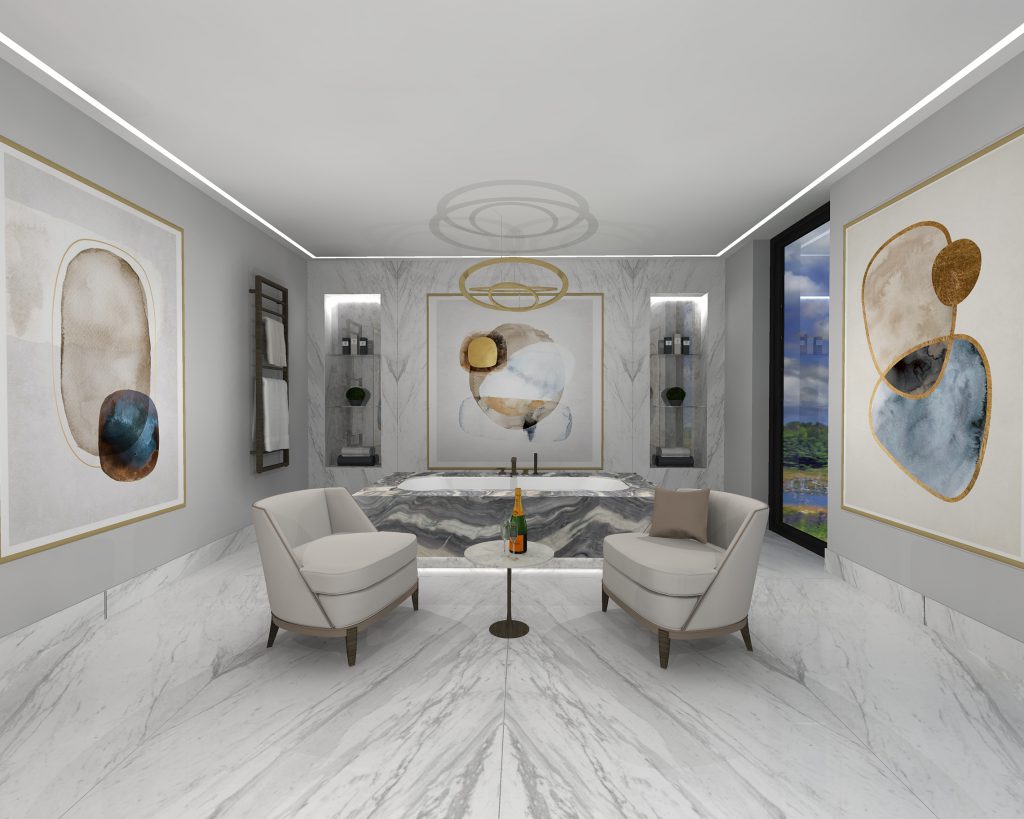 Walk in feature shower areas are becoming larger with more functionality, as more people want the wellness experience and for there to be a steam unit and seating in a walk-in shower together with whirlpool options on freestanding or fitted baths.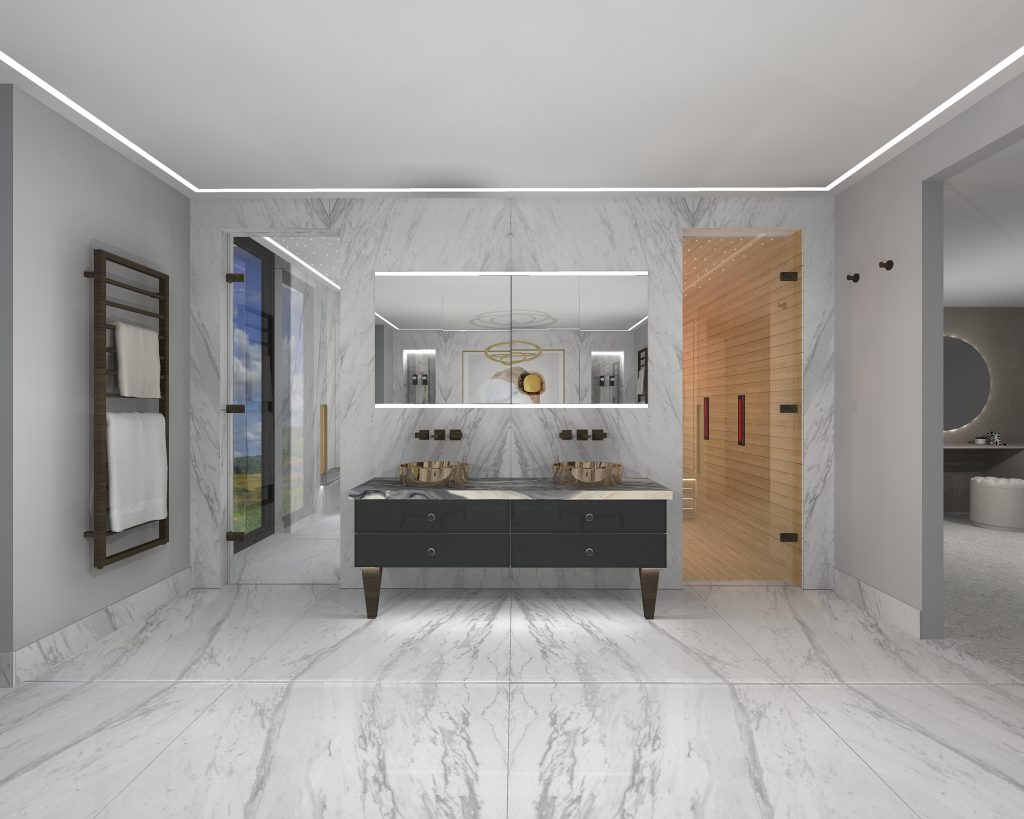 In dedicated wellness areas where there is a steam shower, the client will also want a sauna; there is so much detail to take in to make sure the outcome is perfect. Our design team has a particular skill set where we can take a holistic view of a whole room/ whole house design and make sure that it works superbly.