Steam & Sauna Designs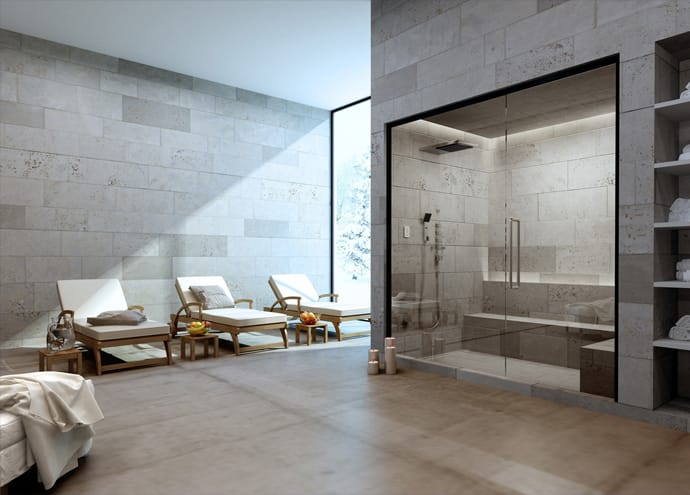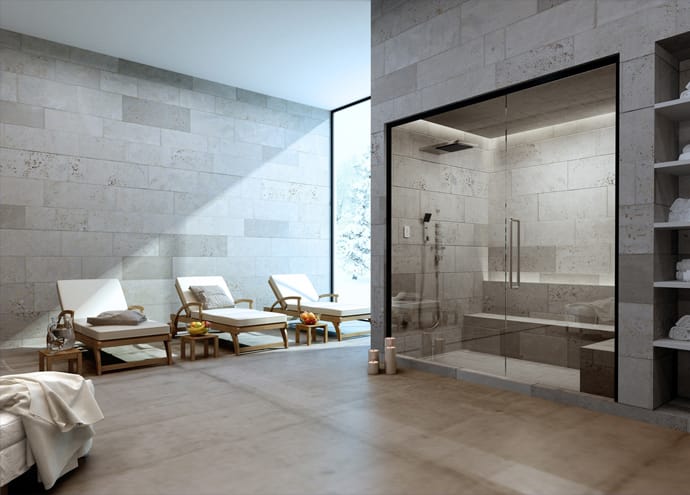 The health benefits of steam and sauna rooms have been known about for many hundreds of years, from clearing the mind to detoxifying the body.
But joy can also be found the pure aesthetics of them – the design of a steam or sauna room can be tailored to further enhance your relaxation and delight at purely being in a beautifully decadent space.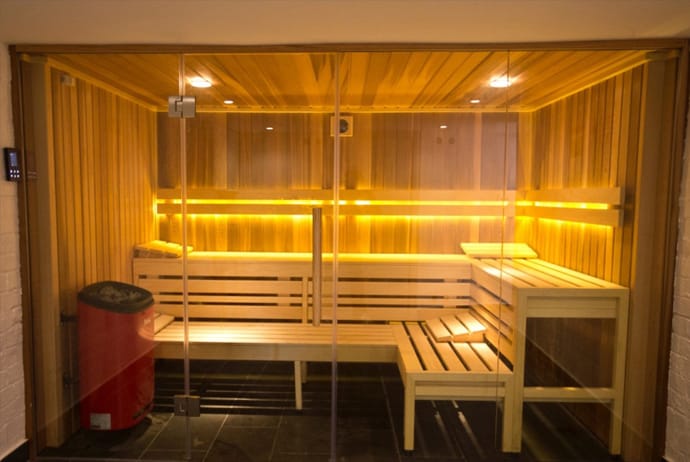 Concept have years of experience in design, with a team of brilliantly creative minds who offer a personal design service on both high end refurbishments and luxury new builds. Immersing you in a luxurious, tangible experience, our designs utilise our knowledge of timeless styles and materials to deliver a steam or sauna room that will cater to the holistic wellbeing.
Revitalise and soothe your senses with optional extras such as aromatherapy, a sound system and customisable smart lighting options. Indulge yourself completely in relaxation and rejuvenation of the body and mind in a sauna or steam room that refreshes your home, as well as your soul!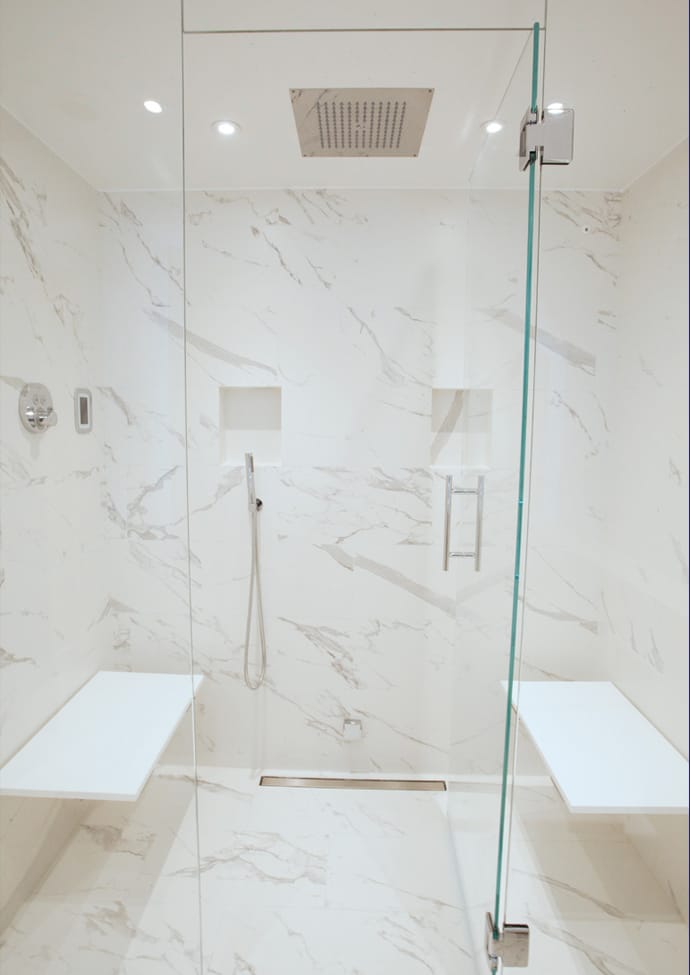 The latest technology is available to ensure complete control of your environment. Quick start smart controls mean you can have all of your preferences set up and ready for you at the touch of button, including lighting, essence injection and temperature. The smart technology means you can link this to your phone or any other smart device you wish to use, while a clean, smooth finish to the main controls means the aesthetics of your sauna or steam room are maintained.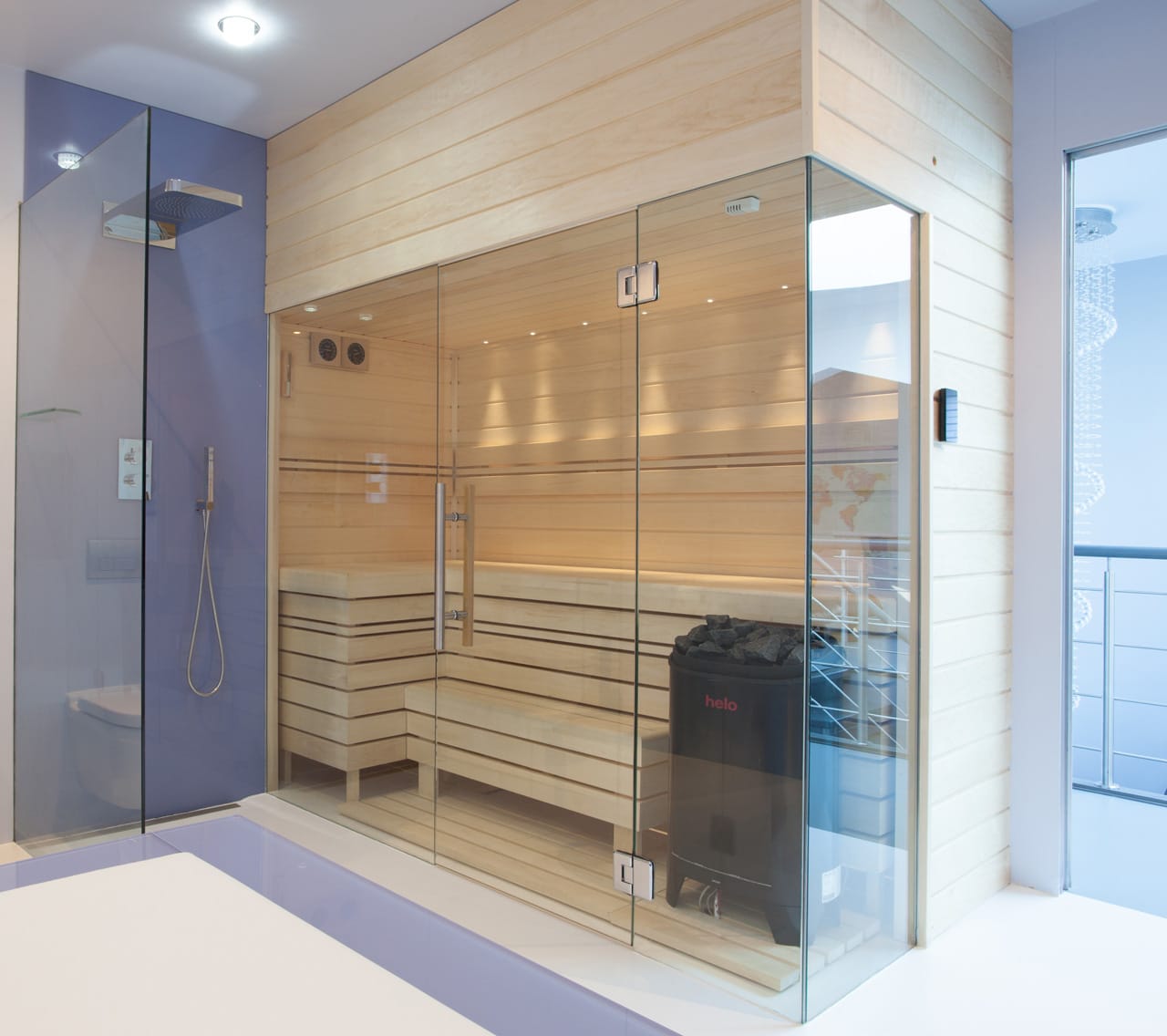 Indulge in an opulent, health boosting option for your home with a luxury sauna or steam room designed by Concept Virtual Design experts.
Concept Virtual Design have been given a 10/10 best showroom rating by independent reviewers from Kitchens Bedrooms & Bathrooms Magazine.