Luxury Spa Bathrooms
A bathroom should be a sanctuary, a place of luxury – somewhere you can relax and forget about the world for the time it takes to enjoy a bath. And why not make that bath a spa bath so you can  massage your aches away after a long day at work? Creating a spa bathroom is the latest must-have in any new build or renovation. A spa bathroom allows you to recreate all the luxuries of a stylish spa in the comfort of your own home.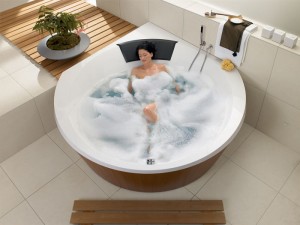 A spa bathroom combines top quality fixtures and fittings with stunning design to create a room that you will love spending time in. And the style is up to you – from traditional and period looks that incorporate antique furniture and unique accessories, to cutting-edge contemporary designs that offer a modern twist on bathing and showering.
Work with us at Concept Virtual Design to determine the best layout for your spa bathroom with elements that suit you and your personal style, from wetrooms to massage jet baths, double basins to free-standing showers.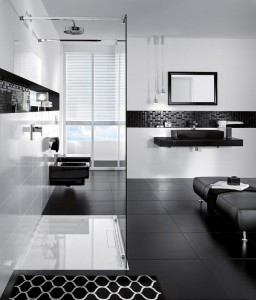 Less is usually more when it comes to designing a spa bathroom, with storage solutions that keep clutter out of sight, and sleek and seamless tiling and fittings. Choose the best possible quality materials you can afford and consult with our professional and exclusive interior design service in order to find the most effective floor plan for your space.
Here are just a few classic elements of a spa bathroom to give you some inspiration:
Go for the boutique hotel look with vintage roll-top baths, statement wallpaper and unique furniture.
Optimise the light using reflective surfaces like glass tiles and mirrors.
Mount beautiful designer basins on countertops, tables and vanity units.
Conceal storage and lighting for an exclusive and expensive look.
If you're looking to cut costs but still achieve a high-quality style, choose a simple bath and basin and combine with a top of the range shower and taps.
Similarly, keep decor simple and tasteful and highlight the room with statement tiles and interesting features.
A wetroom or shower room gives any bathroom that indulgent spa feeling, and seamless tiling gives the appearance of more space.
Whatever your plans for a spa bathroom, Concept Virtual Design can make your dream luxury bathroom design can help you to create the perfect environment for relaxing and bathing with our virtual design service.