Luxury Dressing Room Design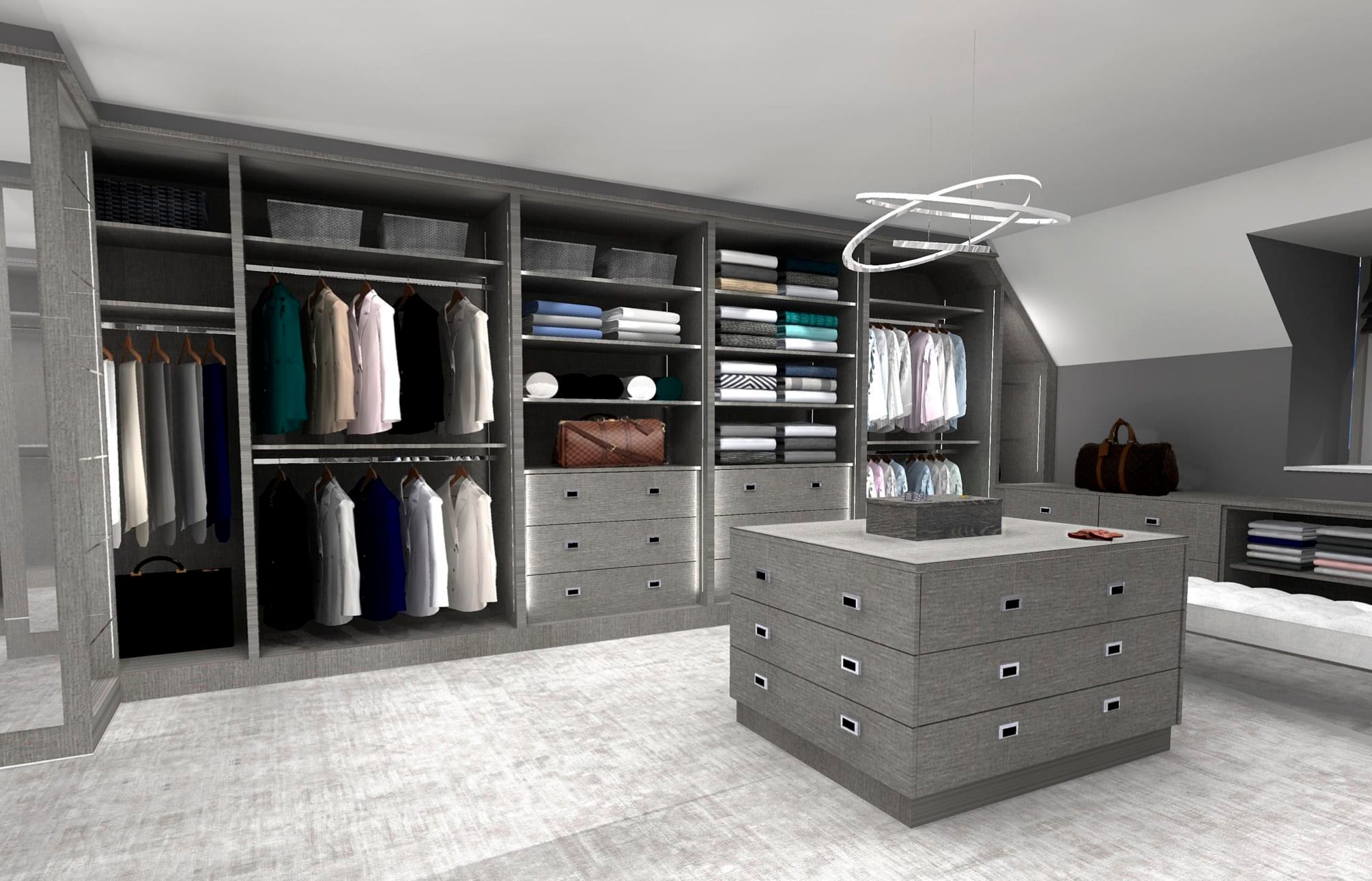 Concept design creative dressing rooms to flow from our luxury bathroom projects, offering bespoke layouts and intelligent storage to bring together premium areas of a luxury home. We tailor the design to the client brief, utilising our knowledge of the marketplace, latest trends and high end products to source the finest finishes and materials for the space.
Concept offer a detailed design service for beautiful dressing room furniture that would suit a private client, new build or luxury development project. We harness our unique passion for beautiful design with our obsession with minute detail to blend functionality with aesthetics in a decadent yet sophisticated manner.
The above and below pictures from one of our project designs show the level of detail we include and plan for, offering an exceptional level of luxury with well thought out storage and lighting to make everyday routine an elegant pleasure. The decadence interwoven with the practicalities of our designs offer bespoke statement style, fit for a private client high end home or luxury new development, offering exceptional quality with iconic luxury that's tailored to the individual space. We often begin work early on in a project to ensure the available space is maximised with optimal wall and door positions to make the space work creatively on the first floor of a house.
We work seamlessly alongside main building contractors involved in projects, Concept Virtual Design are cutting edge design and supply experts in beautiful dressing rooms and luxury bathrooms and tile finishes.
View our latest images on Instagram here