Luxury Hotel Bathroom Look
Emulating a luxury hotel bathroom look for a private client new build or development can be rewarding, creating that ultimate wellness sanctuary space to enjoy and relax in. Nothing compares to the power of water, for cleansing, invigorating and healing; by harnessing these positive effects we can switch off from the noise of the outside world, to find peace for mind, body and soul.
At Concept Virtual Design, our team of designers specialise in architectural bathroom design and supply projects for innovative and distinctive creative projects throughout the south of England and European holiday homes. Our team have a flair and a unique passion for beautiful design.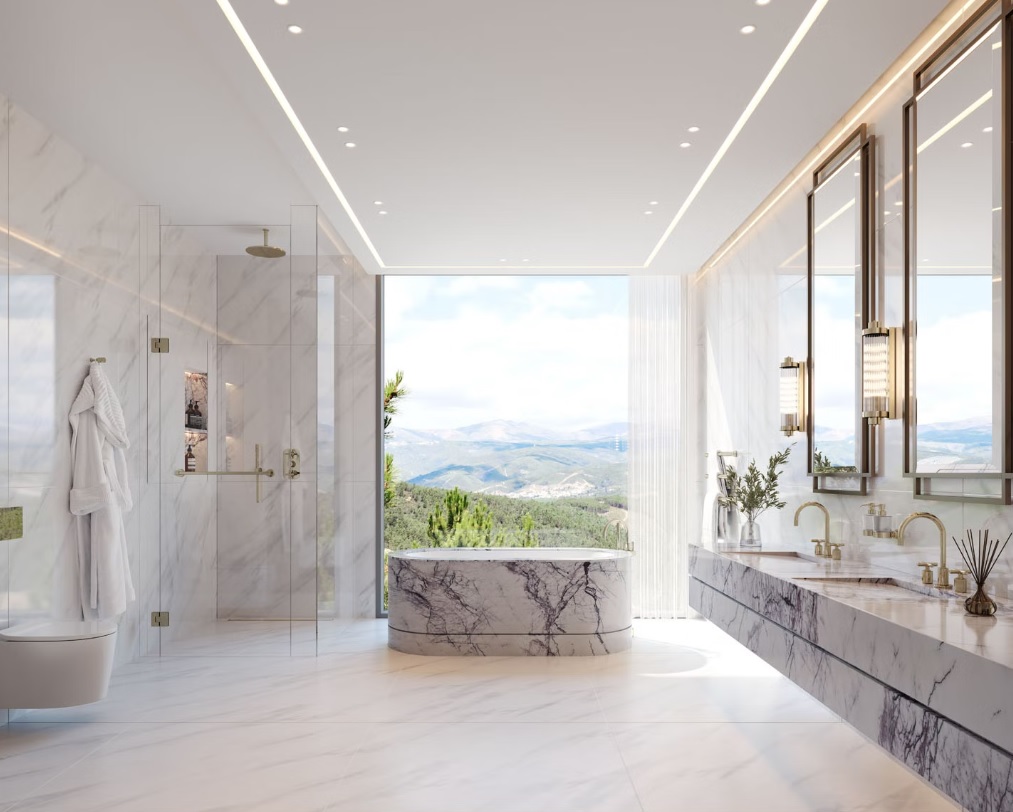 By being creatively involved in a project at the preliminary architectural draft plan idea stage, we can work with our clients to optimise the ultimate bathroom spaces. We take into account drainage, soil and pipework positions as part of our M&E holistic overview, right down to tile sizes and the correct sizing to calibrate tile joints to fit the room.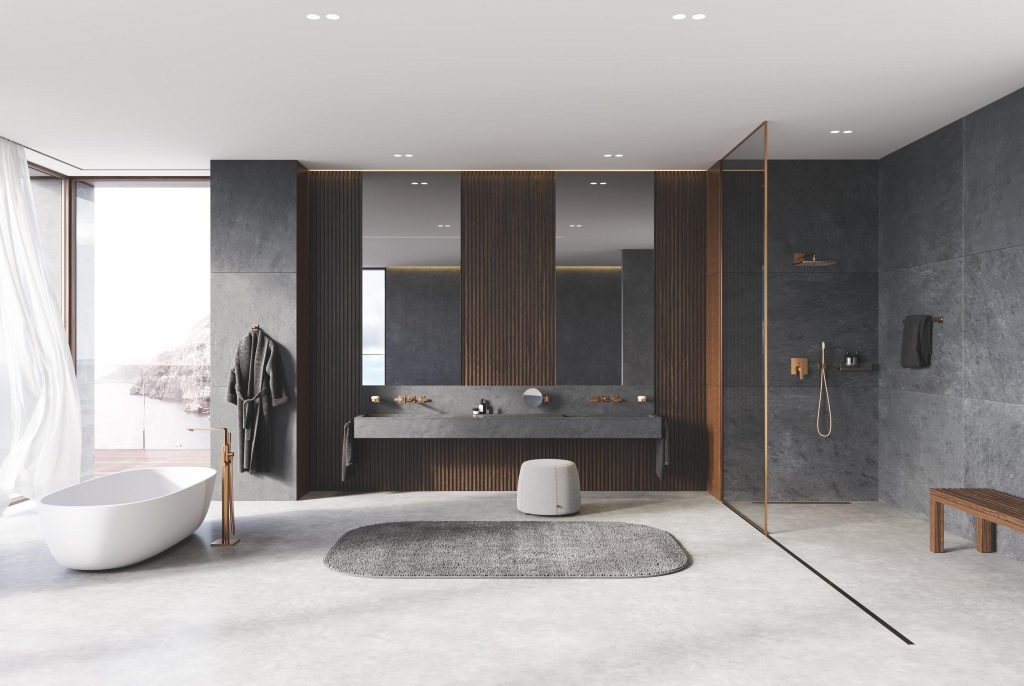 Our team provide full working plans with a technical overlay for our clients build team to follow and are fully responsible for our designs throughout the process . If you are building your dream home or are planning a large scale refurbishment , why not make an appointment with our team at our award winning design studio.