Luxurious Mediterranean Feel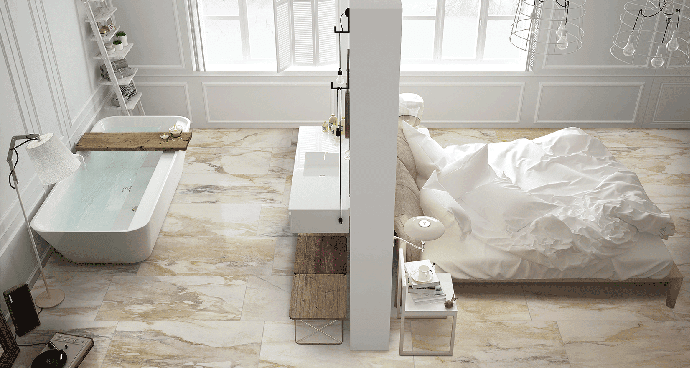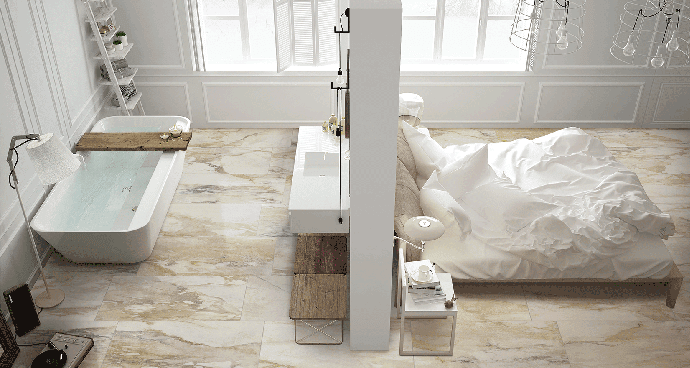 Bringing the mediterranean into your home can add statement luxury for a light, airy feel of relaxation. Natural materials offer a calming atmosphere that adds comfort and wellbeing to everyday routines and rituals.
Fresh light colours are sumptuous in their own right, embellished by the natural patterns found within stone or marble, for example. Cultural influences from old and new Spain and Italy offer rich detail to transport you to the Mediterranean as soon as you step into the room. Decadent patterns on high end porcelain tiles can provide the perfect finish to give the space an opulent feel.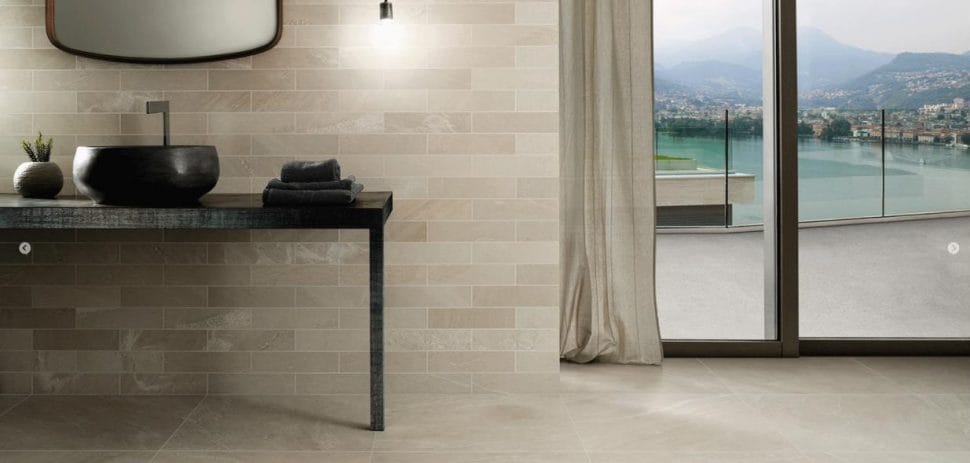 Vast expanses of high end surfaces can give effortless movement between living areas, adding to the tranquil, spacious and fluid feel of a luxury home. The division between indoor and outdoor living ebbs away, allowing for seamless integration of that Mediterranean feel, where so much of life is enjoyed outside in the fresh, warm air. The free flowing luxury feel of beautifully simple high end tiles and stone finishes brings a rejuvenating, relaxing and restorative air to the home, enhancing wellbeing.
Statement marble exudes decadence, while still bringing the light, almost tropical feel to the space. The natural veins in the stone add exquisite detailing that gives delicate movement to the decor and can be used to create a feature wall for a rich statement bathroom.
Concept Virtual Design are experts in creating stunning high end bathrooms, with beautiful designs that optimise the space and the functionality, while still delivering breathtaking aesthetics.