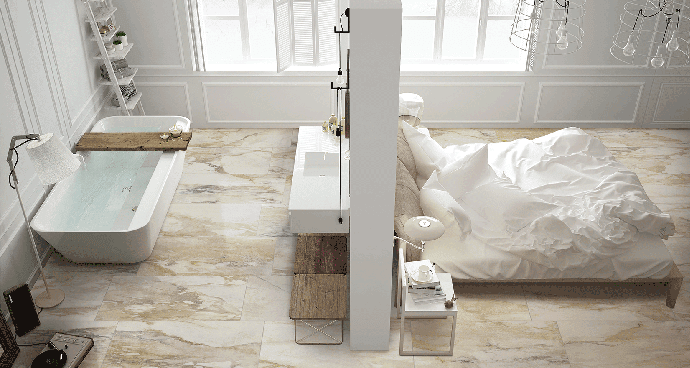 Luxurious Mediterranean Feel
Bringing the mediterranean into your home can add statement luxury for a light, airy feel of relaxation. Natural materials offer a calming atmosphere that adds comfort and wellbeing to everyday routines and rituals. Fresh light colours are sumptuous in their own right, embellished by the natural patterns found within stone...
Continue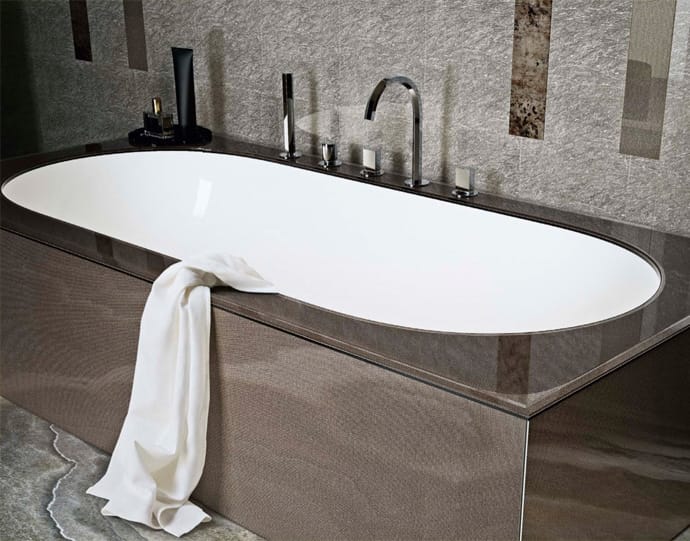 Glass Décor Finishes for Baths and Feature Walls
These specialist finishes are a pure and beautiful combination of alchemy, technology and artisanship to bring a unique aesthetic to luxury bathrooms in both high end developments and private client projects. Iconic, feature fabrics are sandwiched between polymer film to create individual, custom decorative art that provides a range of...
Continue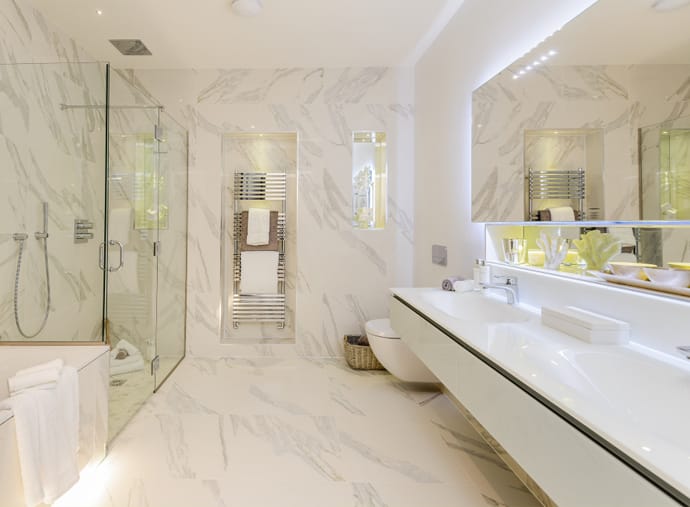 Contemporary Vanity Units & Vanity Splashbacks
Concept specialise in designing and supplying luxury bathrooms for high end developments, apartments, quality refurbishments and extensions together with individual private client projects. Our in house design team are used to working with the area's leading architects, luxury developers, main build contractors and specialist interior designers. We can design and...
Continue