Sauna & Steam Room Designers
We now live in an age where you no longer need to travel to a spa to receive top quality, relaxing treatments – you can have your very own wellness area designed into a luxury extension or new build property. Indulge in a range of wellness equipment and create your very own luxurious spa inside your own home.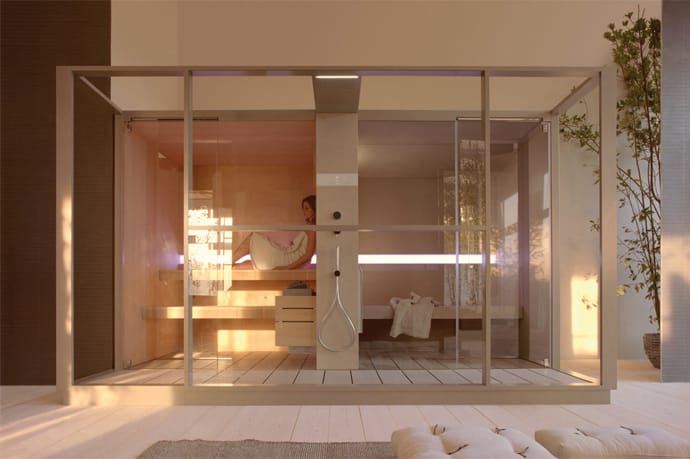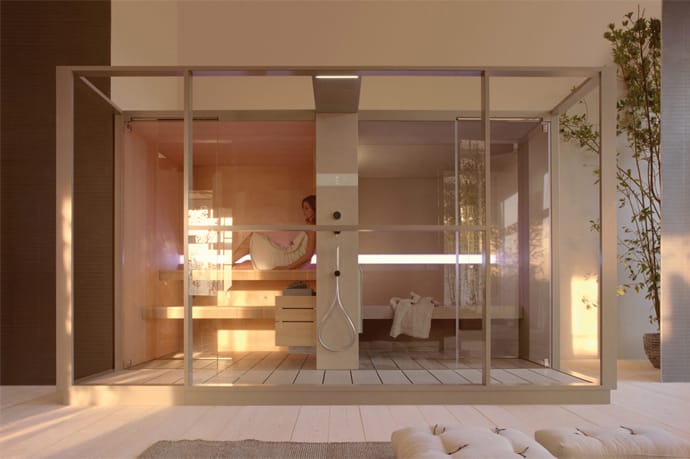 Enhance the wellness and relaxation offered in your bathrooms by adding in a sauna and a steam bath all in one unit, linked with a stylish ceiling mounted shower head and a hand held shower,  this beautiful unit creates an all in one spa experience. The perfect balance of practicality, aesthetics and technology, this will help promote health and relaxation for the whole family, all while blending in harmoniously in your dedicated wellness room.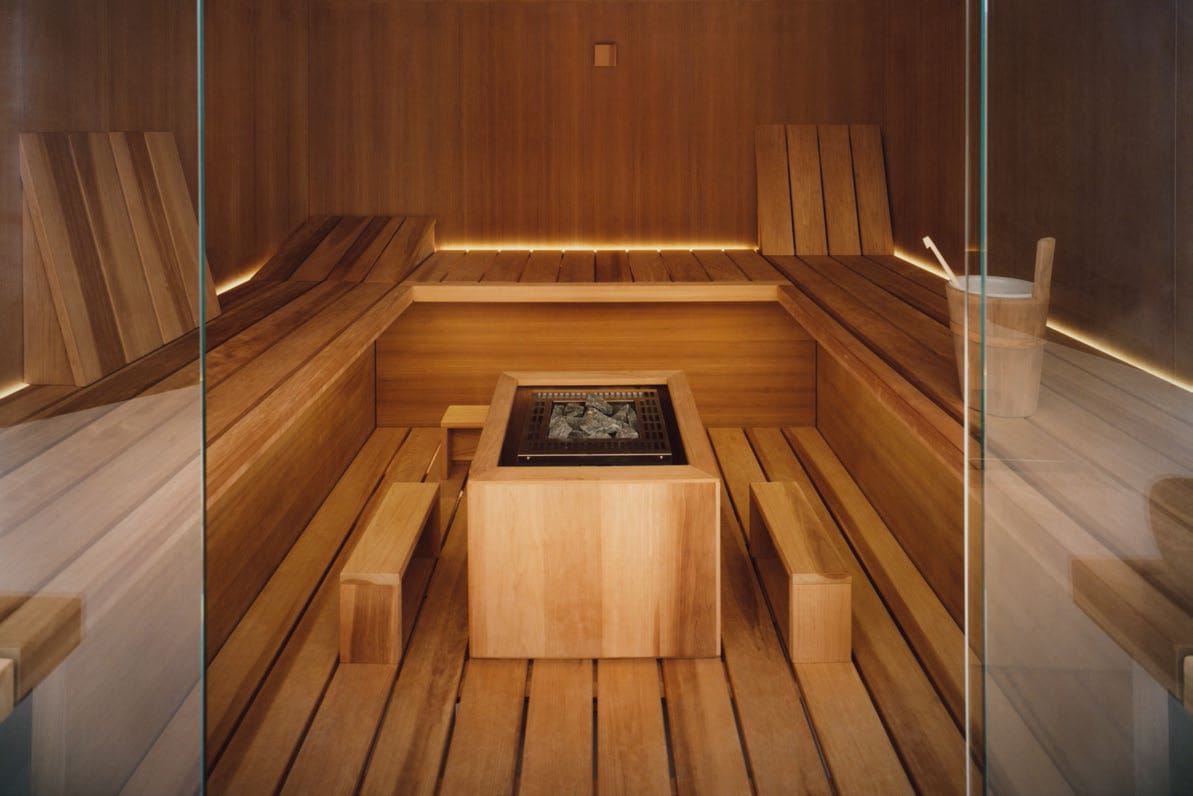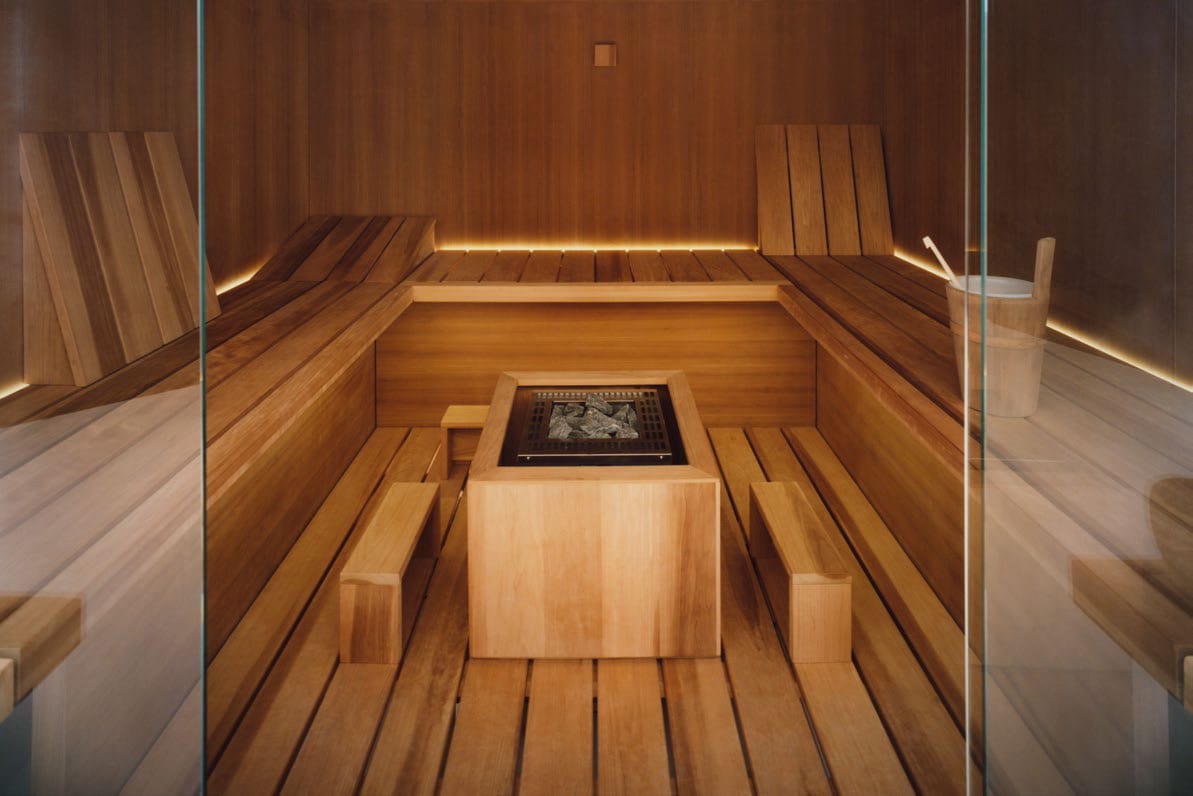 Led lighting underneath the benches enhances the light and spacious atmosphere while providing a soothing feature for your senses. This sauna is the perfect place to melt away all the stresses of the day while promoting excellent health and wellness.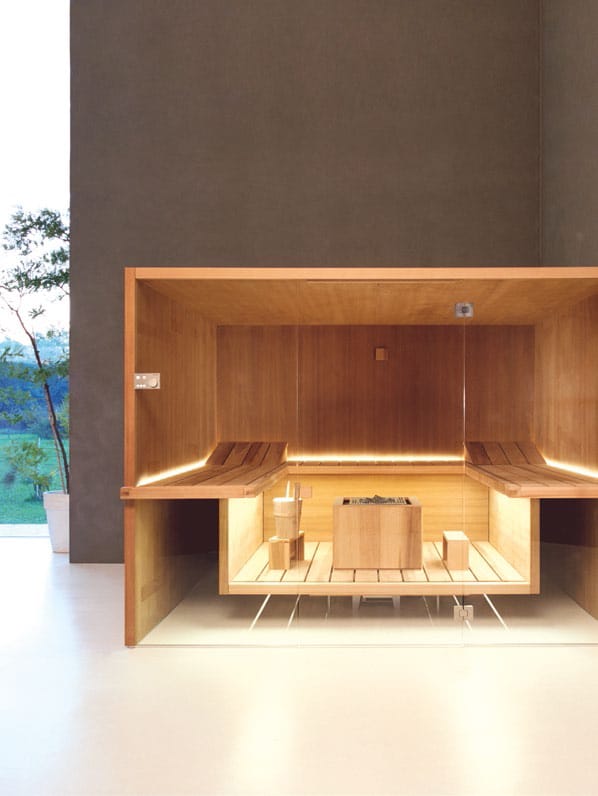 At Concept Virtual Design we pride ourselves on our beautiful design and bespoke approach to each of our client's needs and wants. We provide excellent service and offer high-quality bathroom fixtures, fitting and everything in between, perfect for any private client project or luxury development. We regularly work with creative interior designers, architects and luxury developers, as part of refurbishment projects – to create stunning unique bathrooms, statement shower rooms and wellness steam and sauna spas. Our bespoke A3 colour design service uses the latest textures, colours and products, to make every one of our luxury bathroom designs perfect for you.  Our dedicated in-house design team is available to consult visually and technically on the perfect solution for your luxury development or private client project. We are happy to talk through your initial requirements as a part of our detailed bathroom design process, simply book an appointment or call us today to start the process.
Concept Virtual Design have been given a 10/10 best showroom rating by independent reviewers from Kitchens Bedrooms & Bathrooms Magazine.