Luxury Bathroom Tiling Designer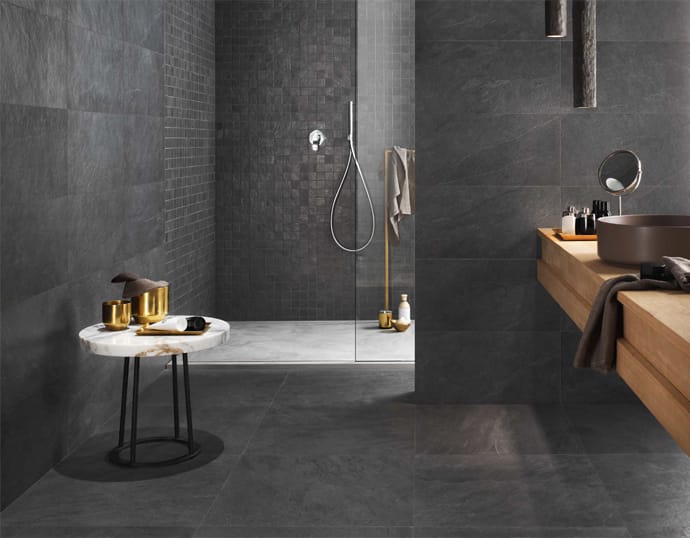 Within any bathroom or wellness room, the choice of tile can often be the making or breaking point of the bathroom design, they can tie together all of the elements within a room or can cause a problematic break to the flow of the design, if not coordinated properly. Porcelain and Stone tiles can be used on a multitude of surfaces within luxury bathroom projects and can impose an element of colour or blend harmoniously within the rooms colour scheme ; our design team can help you find the perfect bathroom style and we are experts at advising on tile colour coordination, paint colours and creative bathroom lighting solutions.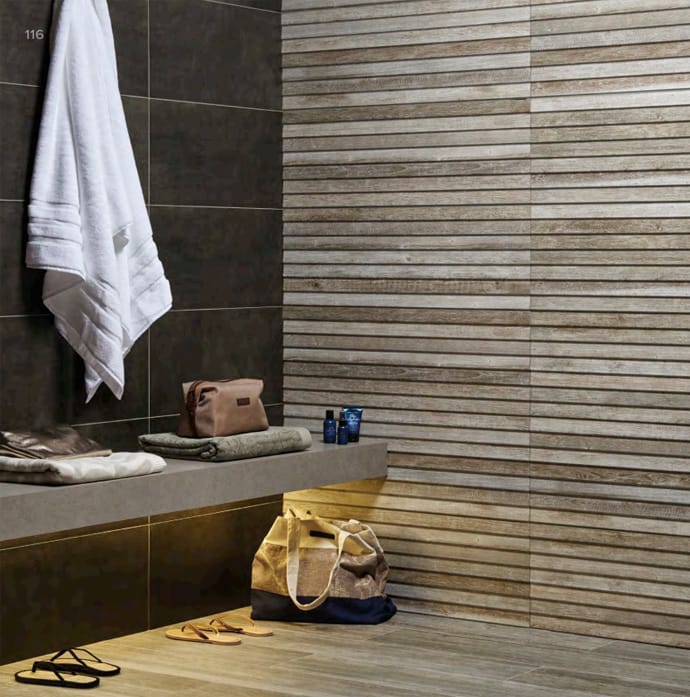 Using strong but subtle colour tones, is an elegant and simple way to add to the ambience of a master ensuite project or perhaps a wellness steam room area . Tiles or Decor Tiles can be used as a single injection of colour or you can combine them with other focal points of colour coordination throughout a high-end project to create a harmonious colour palette.
If strong colour is not your vision why not consider using more natural toned tiles with perhaps a texture or a unique shape to bring your room to life. Natural tiles can add a timeless element to your bathroom or wellness project, drawing attention to the features of the room while still contributing to the overall aesthetic without being overpowering. To help you find the perfect match, we offer an "Architectural Bathroom Project A3 Colour Virtual Design and Specification Service",where our dedicated in house design team work with luxury developments or private client refurbishment projects, where a builder and architect is typically involved at an early stage.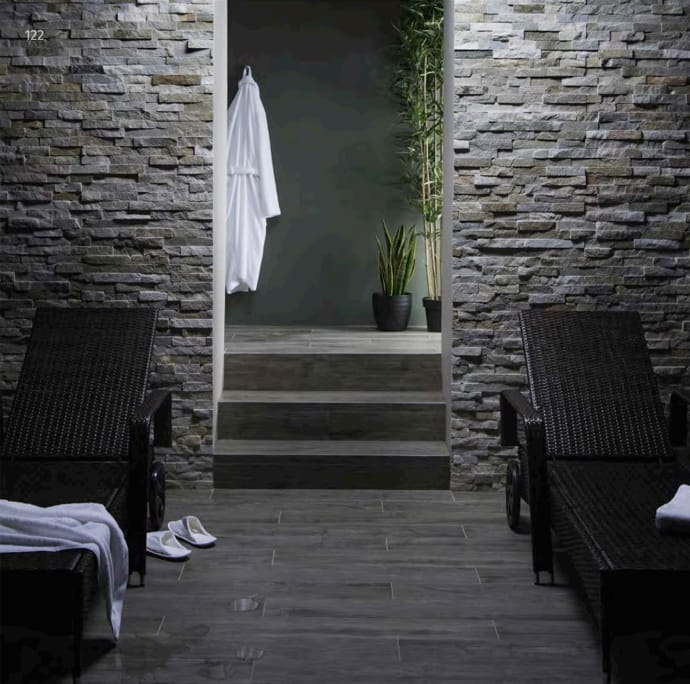 Concepts truly creative in-house design team are available for consultations to discuss your project by appointment . The best bathroom design projects are ones where we are brought in at the start of an architectural design or building process to ensure that the correct space and specification is created and optimised from day one.  To find out more about how our in-house design team can help enhance your project, please contact us and arrange to visit our specialist bathroom and tiles studio.
Concept Virtual Design have been given a 10/10 best showroom rating by independent reviewers from Kitchens Bedrooms & Bathrooms Magazine.