Looking for a higher level of bathroom design?
Then look no further. Our in house design team are proud to offer an exceptional level of design and refinement for private client projects, luxury extensions and hi end new developments.
The images below show Concepts most recently completed project. Our design team worked with the client to create these stunning bathrooms , a detailed focus on the master en suite and also a second floor family wellness and steam shower complex, where the right lighting design and finishes were essential to create a luxury hi level look and feel.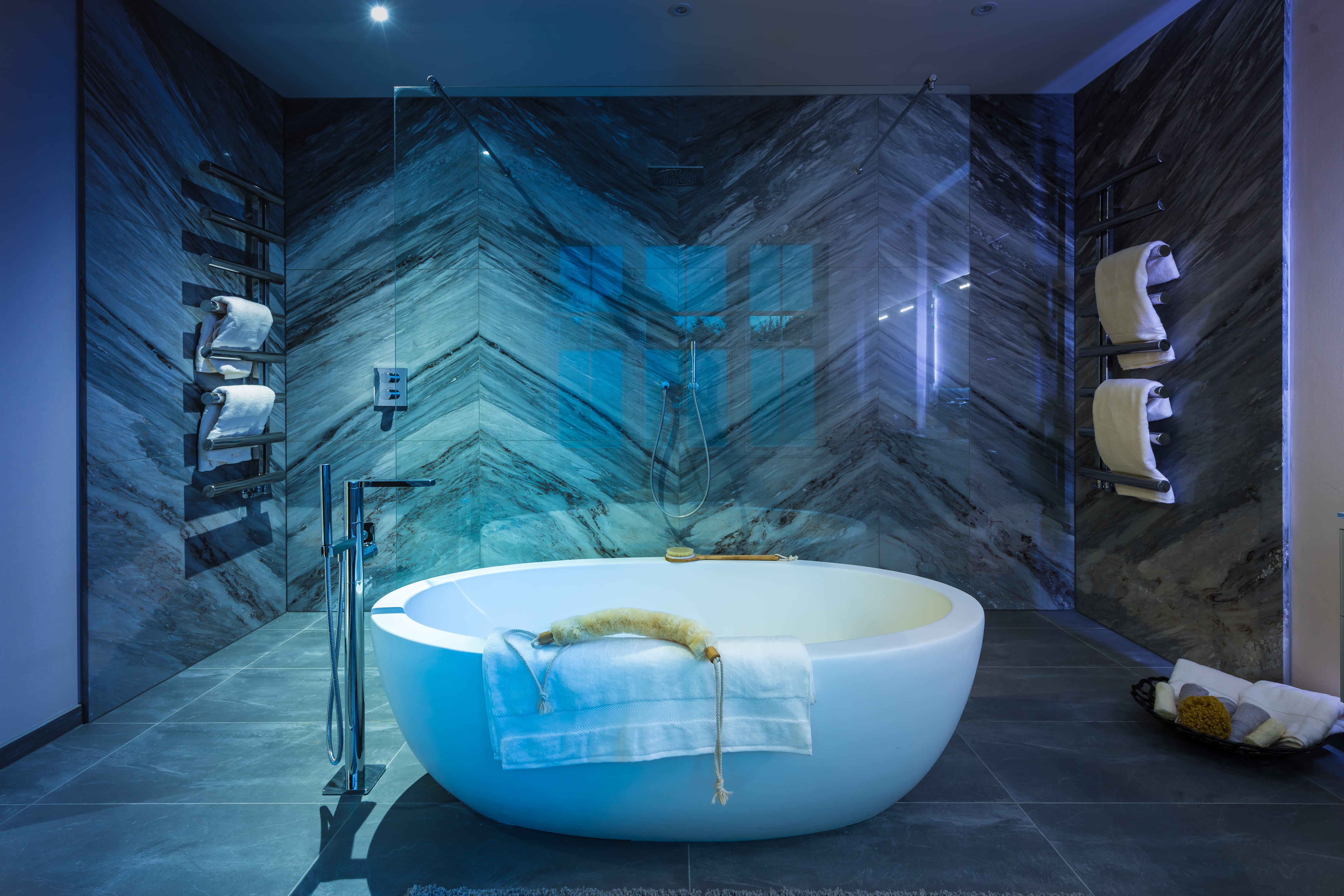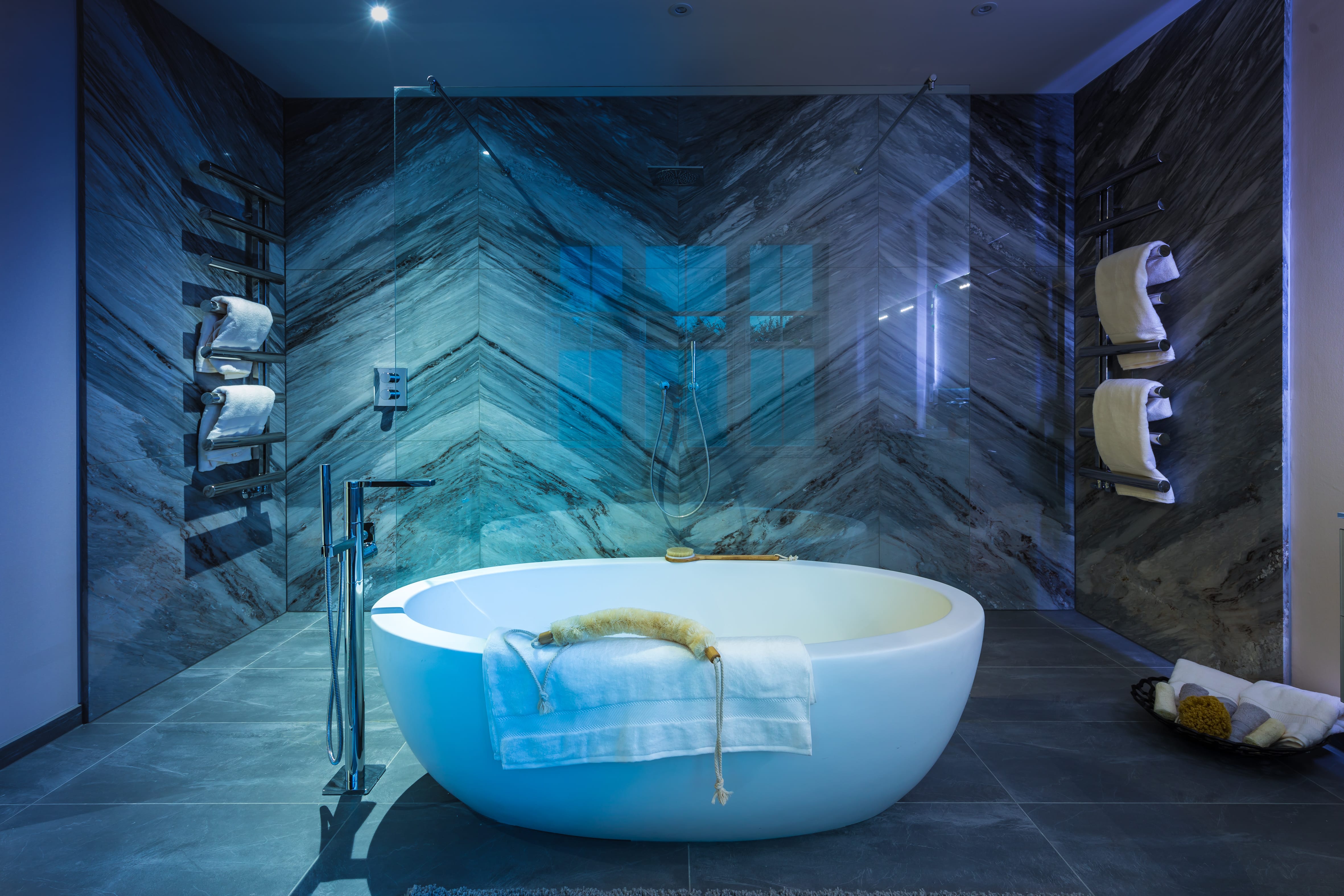 Our designers will often start refining and layering our client projects, bringing attention to detail and sophistication before building works has even commenced. This allows us to advise on wall adjustments, door positions and general optimization of the best room setting out, which in turn maximizes the space available for a higher level of bathroom project design.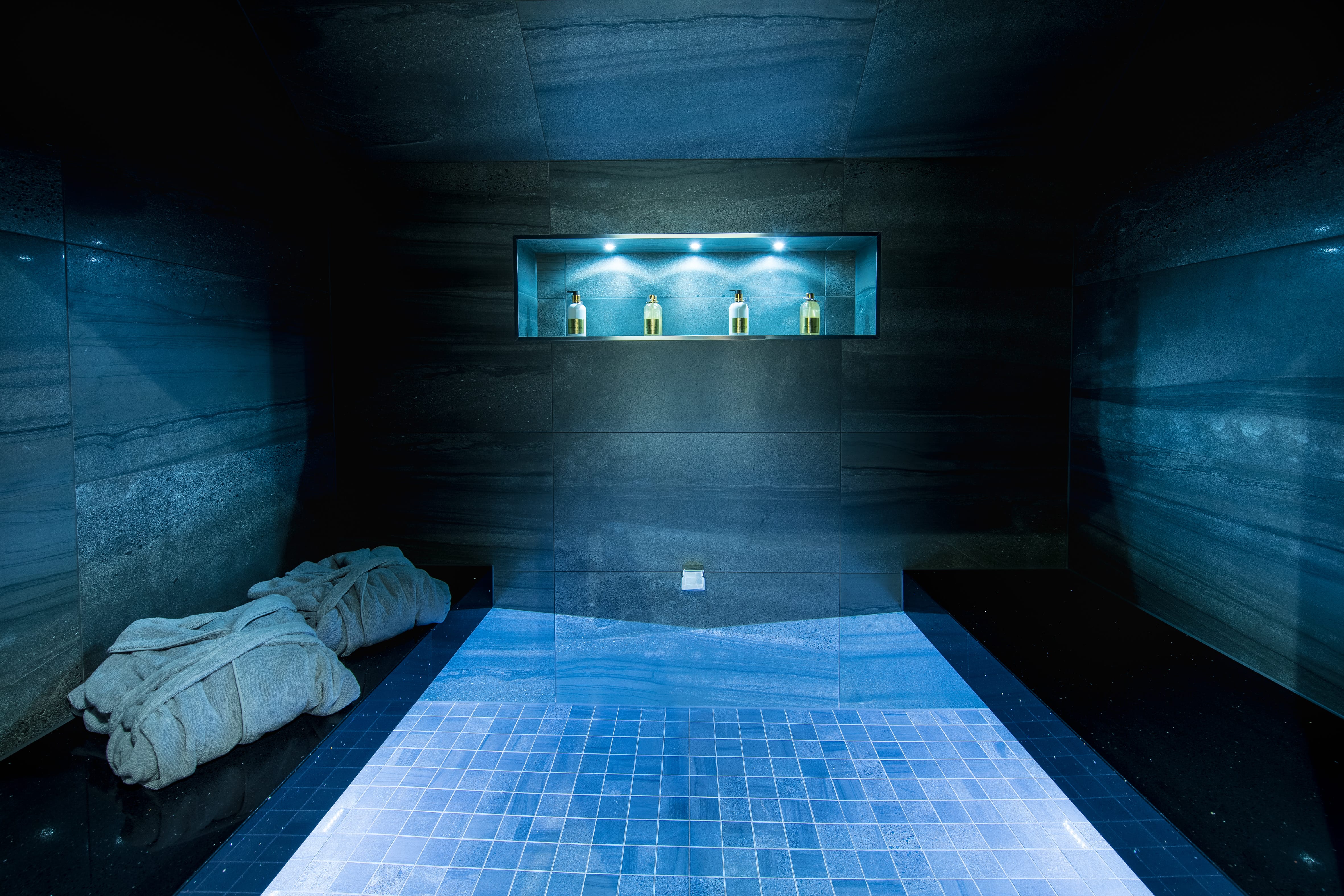 We use luxurious textures, fixtures and latest products, to create a timeless rich feel to the room's decor. Functionality and aesthetics are always combined in perfect harmony to give a finish that oozes quality and sophistication.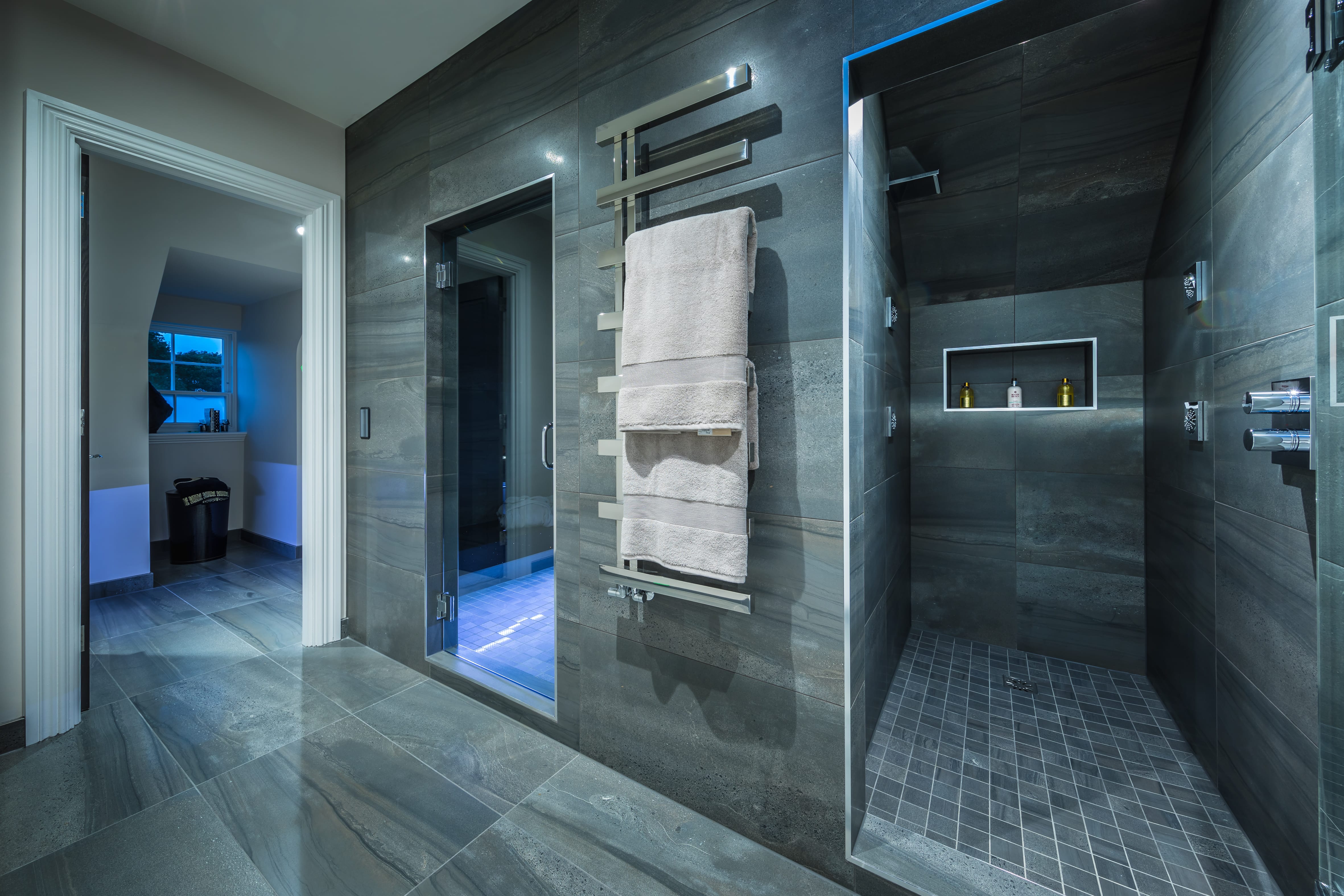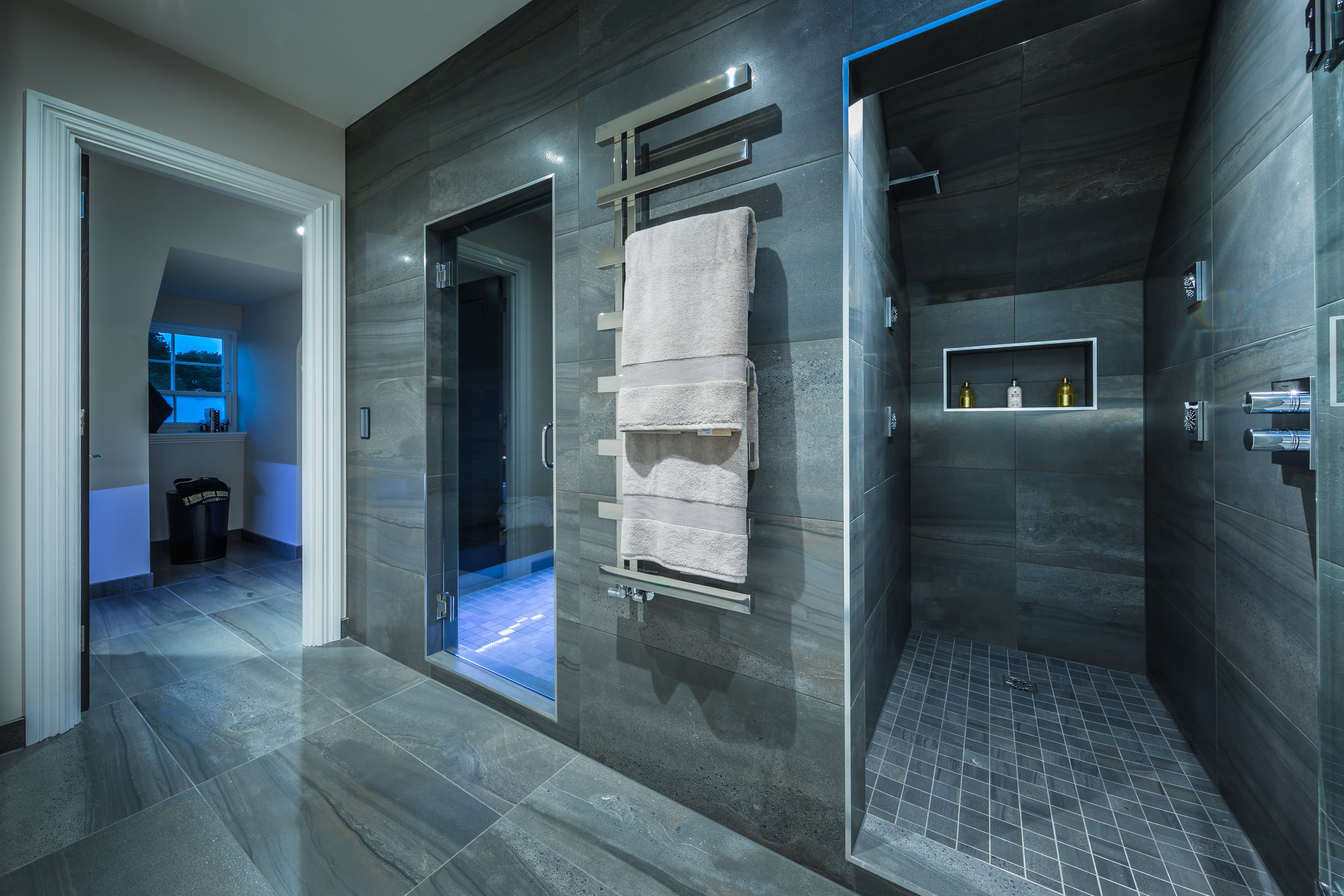 Creative lighting is so important, our detailed approach to bathroom lighting ensures that Concept Virtual Design projects are enhanced aesthetically, resulting the very best and most sophisticated and stunning bathrooms.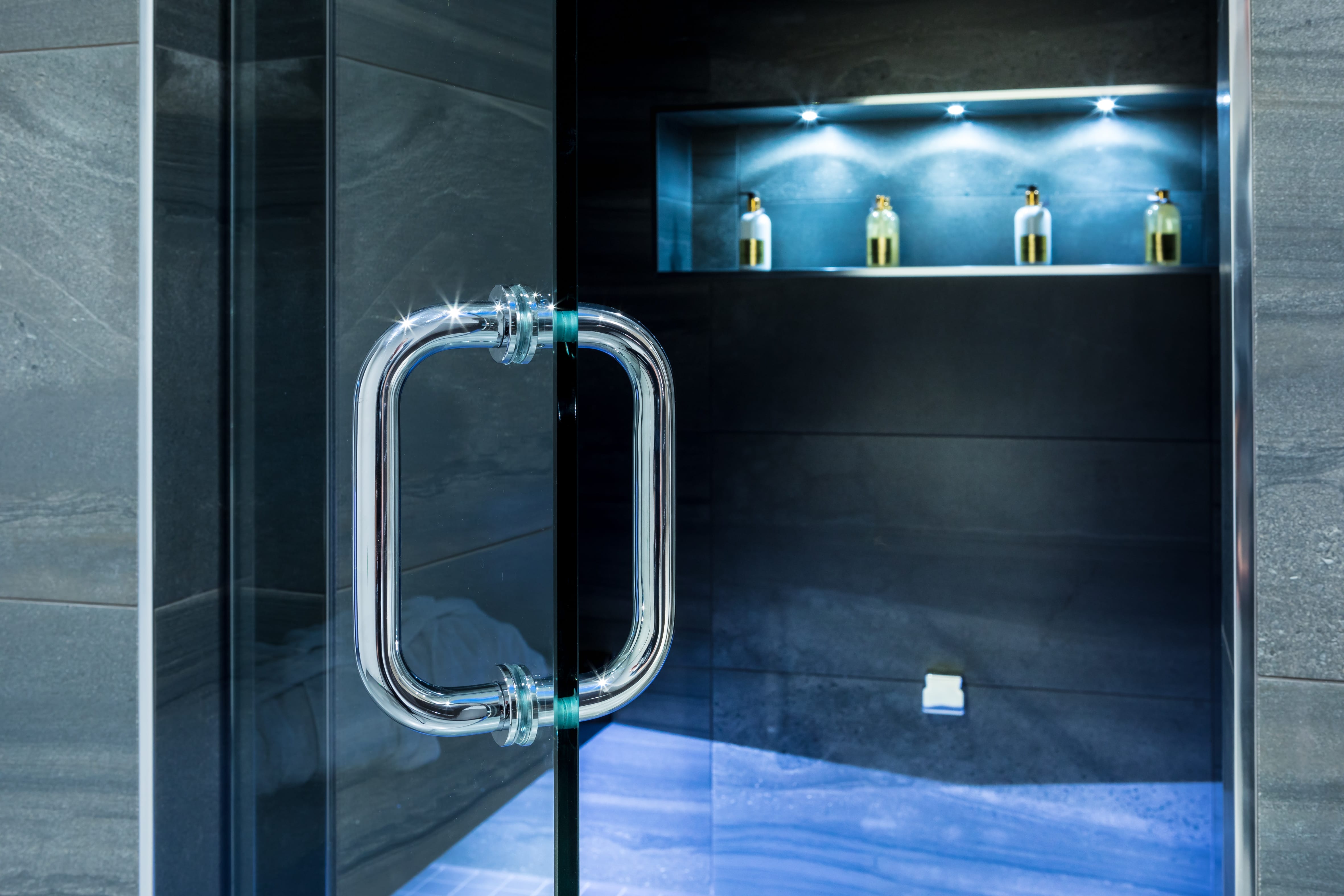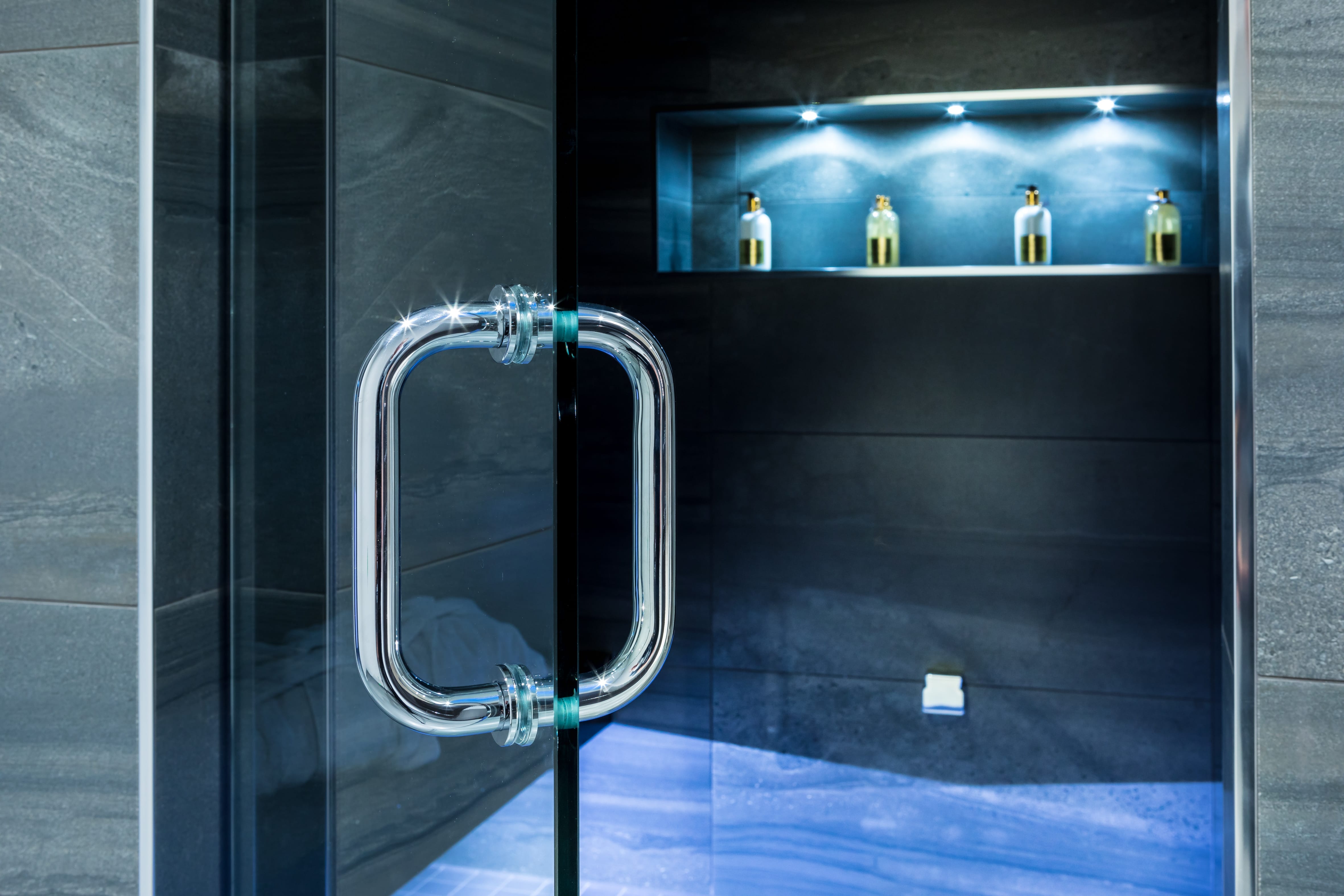 Concept Virtual Design have been given a 10/10 best showroom rating by independent reviewers from Kitchens Bedrooms & Bathrooms Magazine.