Creating Saunas & Steam Rooms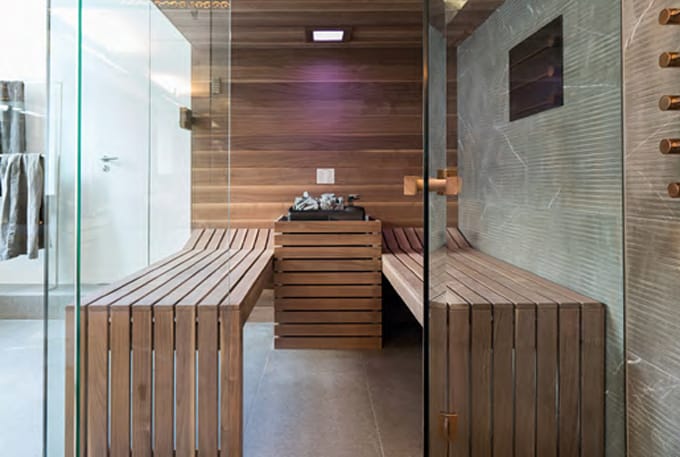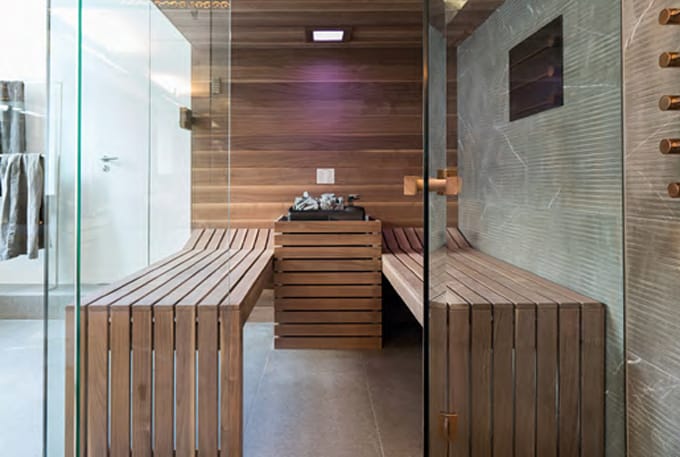 For centuries water has been associated with purifying, cleansing and healing the body both inside and out. Saunas and steam rooms can now be easily added into any private client project, to provide a place not only of peace and relaxation but as a healing space to help with the stresses of day to day life.
A sauna or steam room can be the perfect indulgence in any hi end master en suite, family second floor area or wellness basement, both offer a peaceful retreat with the range of styles and finishes available making a statement focal point to enhance any bathroom or walk in wet room .
Saunas are a bath of hot air where the heat can reach temperatures of up to 100℃ but because of the low humidity of 20-30%, this heat turns into a relaxing embrace where you can unwind. The clean lines and bold colours of this sauna creates a modern twist on an ancient concept bringing it in line with today's styles .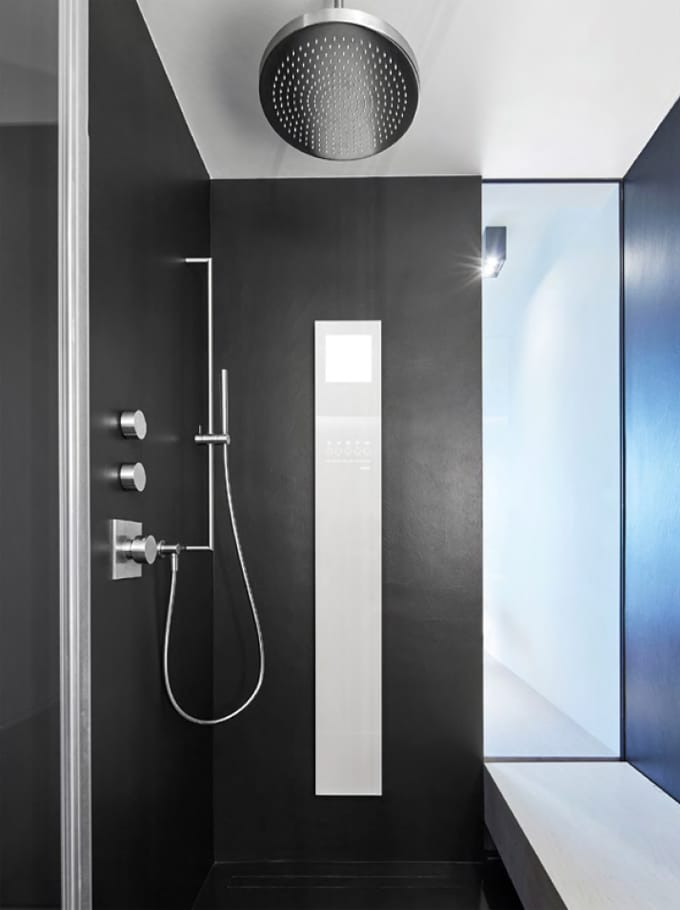 If you are not a person who enjoys heat then a steam room is an excellent place to help rid your body of toxins and promote healing. A steam room can reach 100% humidity with the temperature not exceeding 46℃ making it a much more comfortable temperature and the steam inhaled can help decongest your breathing and force toxins out of your body. The elegant simplicity of a steam room condenser and control panel can enhance any luxury apartment or residence, doubling up as a separate shower facility as well as a steam relaxation area with seating, providing a healing getaway inspired by the practices of the past.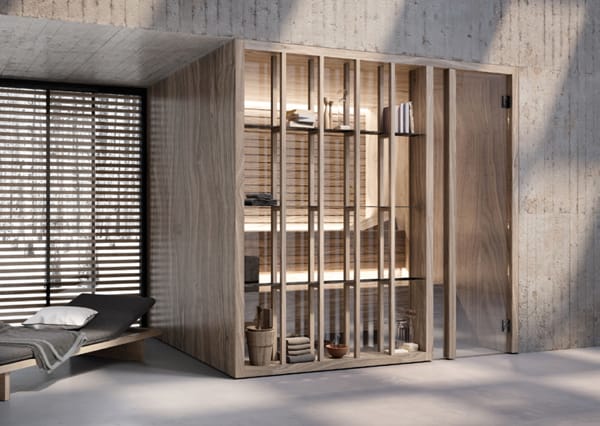 At Concept Virtual Design, we work with top designers to bring you timeless finishes and styles for luxury developments, refurbishment projects or private client new builds, to ensure your project is completed to the highest standard. Our in-house design team are available for consultations by appointment and are often brought in at the start of the architectural design process or building process to ensure that the correct bathroom space is created and that it is optimised from day one to produce the most luxurious space possible. To find out more about how our in-house design team can help enhance your project, please contact us and arrange to visit our specialist bathroom and tiles studio.
Concept Virtual Design have been given a 10/10 best showroom rating by independent reviewers from Kitchens Bedrooms & Bathrooms Magazine.