Large Feature Baths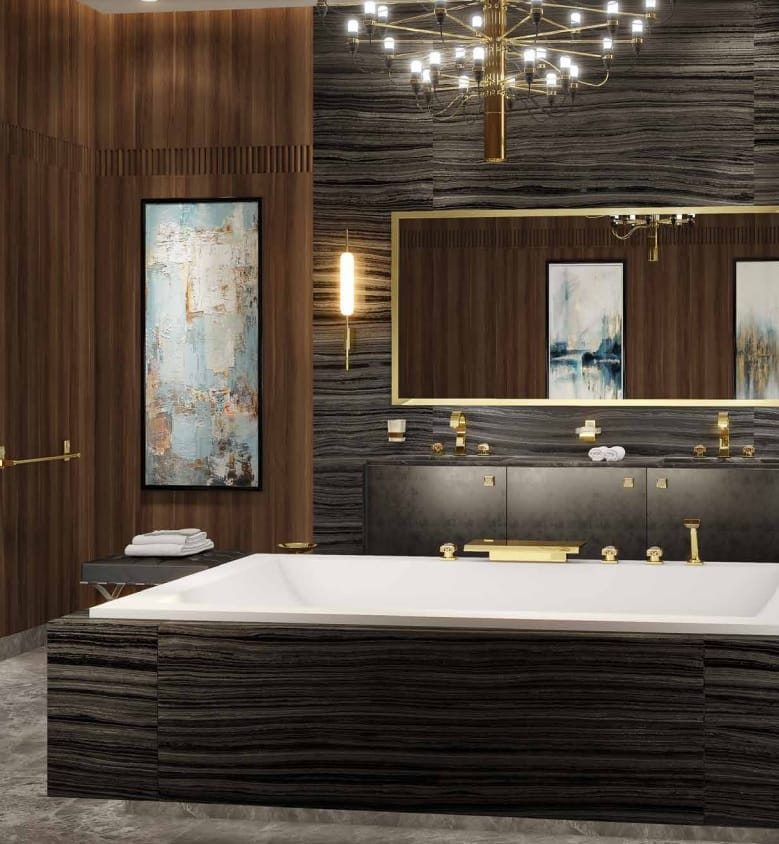 Attention to detail is what Concept excels at. Our passion for the luxurious, the exquisite and the sumptuously decadent translates into depth within detail, bringing together opulent finishes with functionality in high end homes. A large bath, for example, can be detailed and layered to create a centre focal point for a luxury master ensuite, coordinating with tap finishes and the lines of movement within the space. We use luxury manufacturers such as THG Paris whose incredible manufacturing techniques offer some of the most exquisite finishes and textures for luxury bath surrounds. Surrounds can be used to sharpen the focus on one point or to soften and blend the bath with the rest of the room for smooth lines and seamless integration.
This type of bath design takes the overall experience to a new level, with extraordinary features that is warm on the skin, rather than cold, while also including sound and thermal insulation. These decadent additions are small details that make a big difference to the overall quality of the experience. Our experience in design and detailing, turn normal and routine into something opulent and well-being enhancing.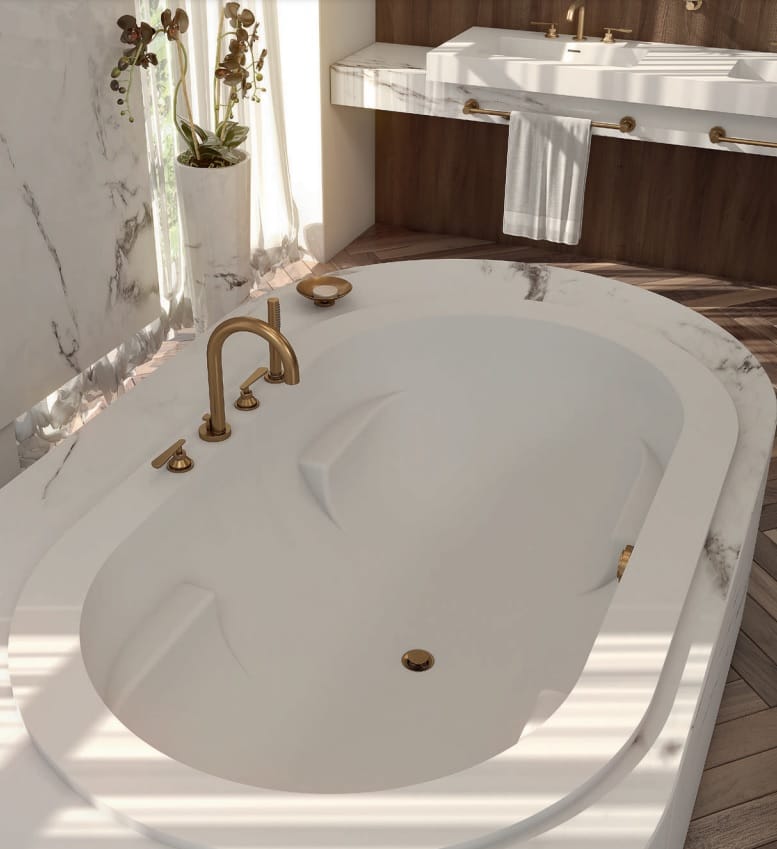 We specialise in luxury bathrooms, using our knowledge of high end manufacturers. Often using timeless trends to induce breathtaking designs whilst adding intelligent lighting into our stunning bathrooms and ensuite projects. We work alongside clients architechts and main building contractors involved in new build or large refurbishment projects, to optimise the clients space plan. This includes adjusting room sizes, door, wall and window positioning before the builders start .
View our latest images on Instagram here