Luxury Bathroom Design with GROHE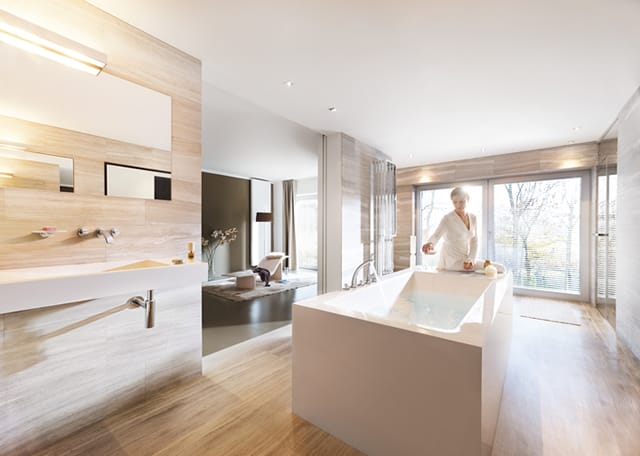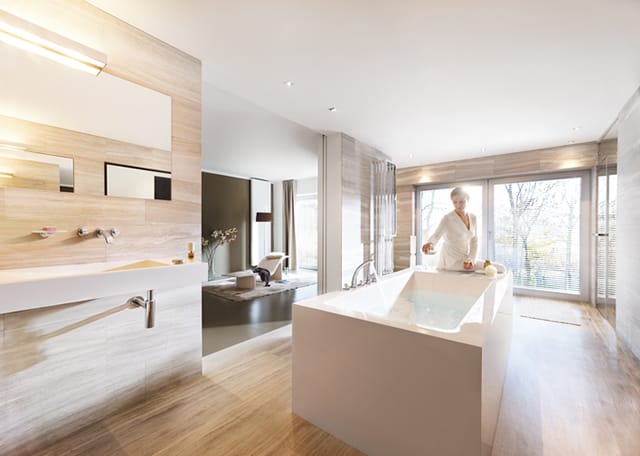 Concept Virtual Design works with some of the top names in luxury bathroom design, such as GROHE, catering to new builds, refurbishments, developers and private clients in Berkshire, Surrey and Buckinghamshire who require the very best in high quality, beautiful bathing products.
Modern living has brought the bathroom to the forefront of luxury design – our clients want personalised aesthetics, professional installation and stunning, reliable products with a long life.
GROHE ticks all those boxes, and we are able to provide a fantastic variety of GROHE products, including the new GROHE Allure Brilliant range. These angular, square-edged faucets and mixers add a modernistic and understated element to your luxury bathroom design, incorporating up to date technology with ease-of-use.
A bathroom is a sanctuary, and should function perfectly, whatever the requirement – whether it's a quick shower before work or a long relaxing bath to ease out the stresses of the day; a chaotic family bathroom or a high-end specification – GROHE has the products to suit, and Concept Virtual Design has the expertise to realise your vision.