ZERO DIMENSION Bathing With The TOTO Floatation Bath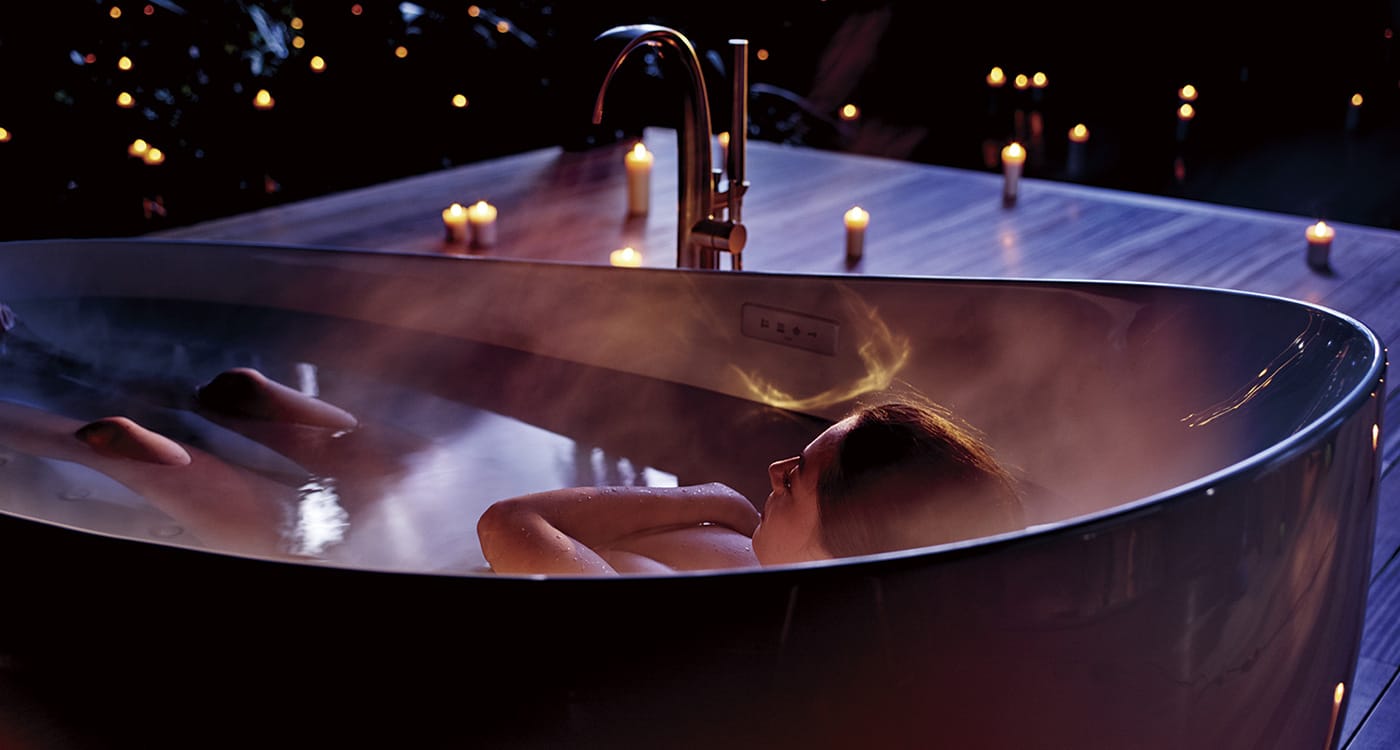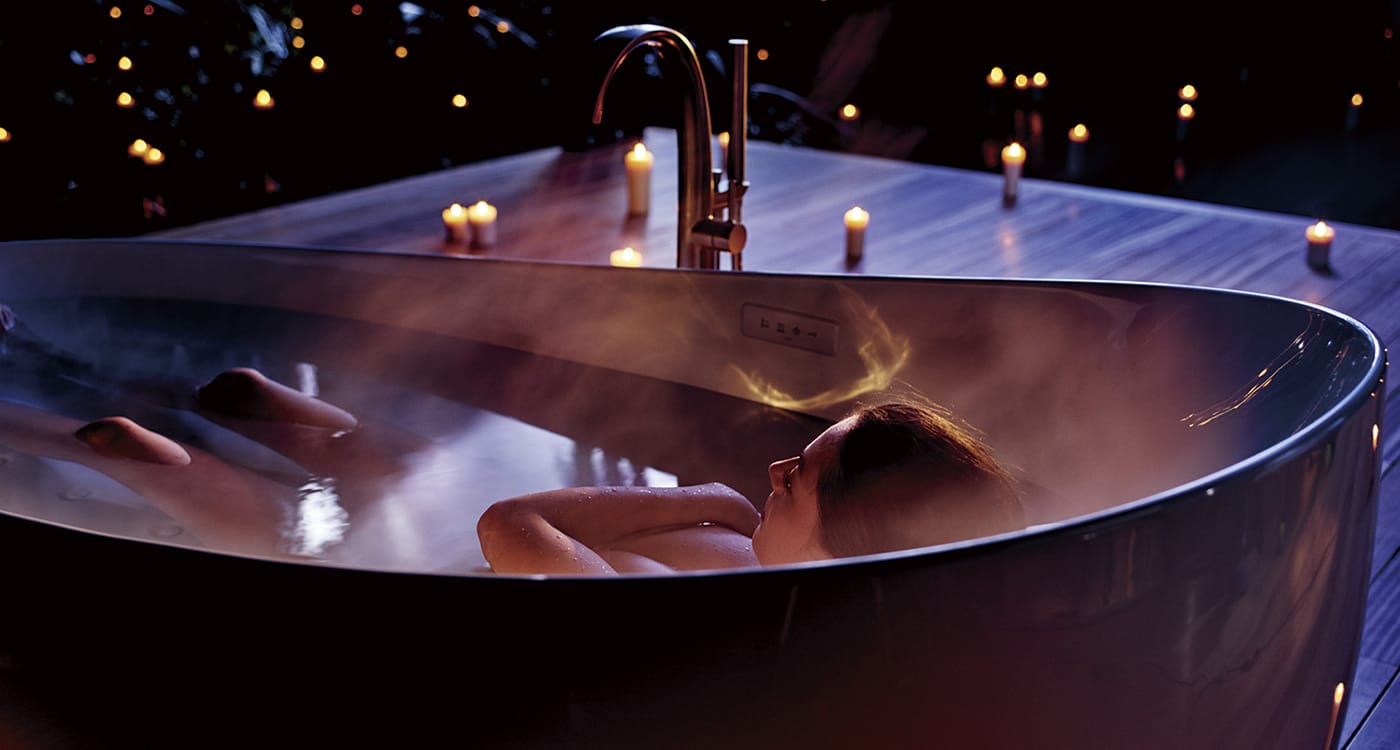 The revolutionary Floatation Bathtub from TOTO is now available to add a truly luxurious indulgence to any private client build or luxury development. This bath centres around relaxation and wellness and features many exclusive features to bring a spa experience into a home.
ZERO DIMENSION bathing provides a freedom from gravity that induces ultimate relaxation and stress relief for joints. The position achieved in a ZERO DIMENSION bath reduces activity in the part of the brain that houses language functions resulting in a calm and relaxing feeling. See more information on we wrote about the
TOTO Floatation Bath
.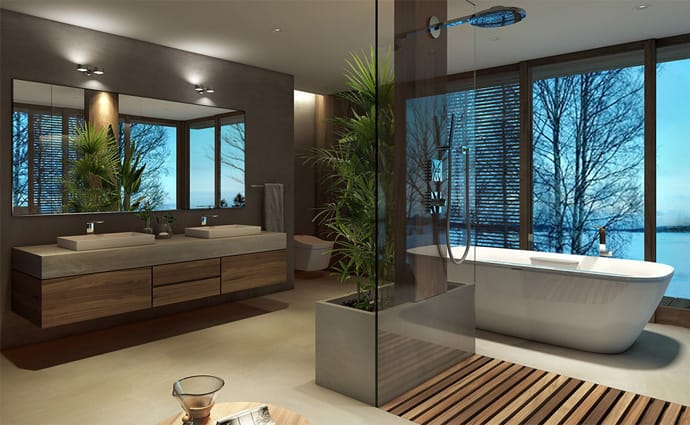 The Floatation Bathtub contains exclusive features including:
HYDROHANDS – A dynamic water massage that encourages a deep sense of relaxation. Silent water currents are propelled towards targeted muscles at a much rimer rate than classic bath jets, to release tension. The constantly-moving stream simulates a trained masseuse hands all in the comfort of your own bath.
Neck Bath – This features variable pillow positions for stability to ensure this bath can be enjoyed by all.
Air-Jets – The body is enveloped by fluctuating streams of air bubbles rising from below.
LED Lighting – LED lighting found in the outer perimeter of the base of the tub creates a dream-like ambience adding another element of relaxation to this bathing experience.
GALALINE Material – GALALINE is an artificial marble that along with TOTO's innovative sandwich configuration ensures outstanding durability.
Controller – The electrostatic controller can be operated with the slightest touch to ensure the peace and relaxation you create are not interrupted.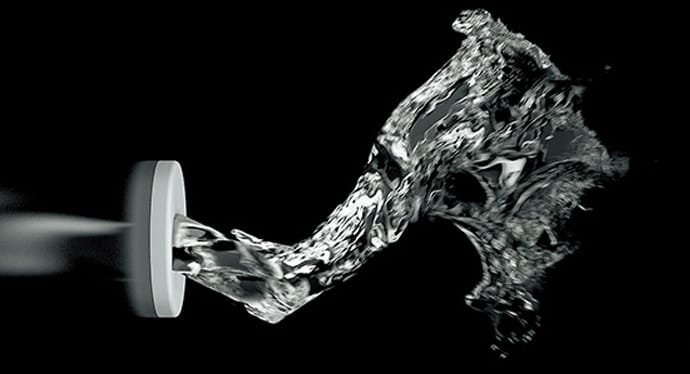 At Concept Virtual Design, we work with top designers and brands to bring you timeless finishes and styles for luxury developments, refurbishment projects or private client new builds, ensuring that your project is completed to the highest finish possible. Our in-house design team are available for consultations by appointment and are often consulted at the start of an architectural design or building process to ensure that the space created is optimised from the beginning ensuring the most luxurious space possible. To find out more about how our in-house design team can help enhance your project, please contact us and arrange to visit our specialist bathroom project and tiles studio.
Concept Virtual Design have been given a 10/10 best showroom rating by independent reviewers from Kitchens Bedrooms & Bathrooms Magazine.