Innovative Bathroom Storage & Lighting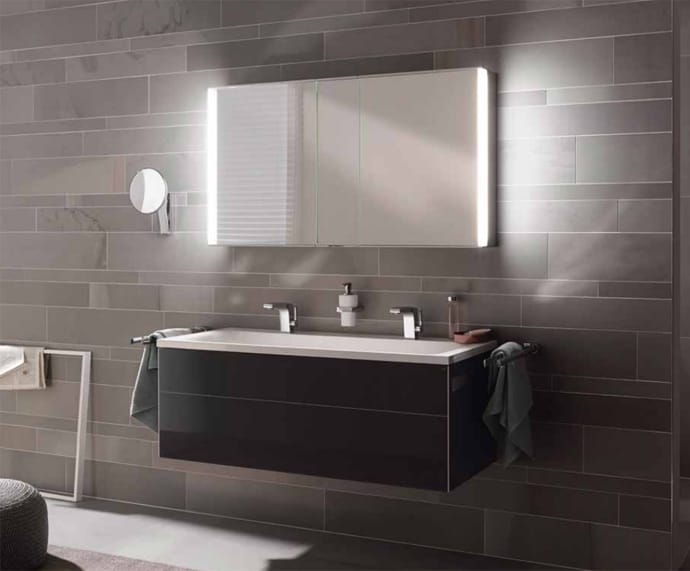 Concept work with the most innovative bathroom designers and suppliers, to provide our clients a higher level of product finish and attention to detail.  One such supplier that we work closely with are KEUCO, they are passionate about creating an intimate place of well-being, elegance and luxury by combining aesthetics, ergonomics and functionality in your bathroom. KEUCO offer a range of furniture, fittings, accessories and mirror cabinets designed to suit any luxury bathroom.
Their range of mirror cabinets come with the latest LED lighting, this lighting is created with two important elements in mind: a long life and elegance. The KEUCO mirrors shine evenly for a long time and remain harmonious with the room giving a unique experience with the light intensity and light colour being continuously variable.
A mirror cabinet can be the final touch to any luxury bathroom, the built-in storage space provides an excellent hideaway for all of your products while the mirror and lighting are an everyday essential for any bathroom. The overhead LED lighting on this unit produces frontal room lighting and indirect wall lighting all contained within an unobtrusive chrome plated frame, offering ample light to illuminate the entire room.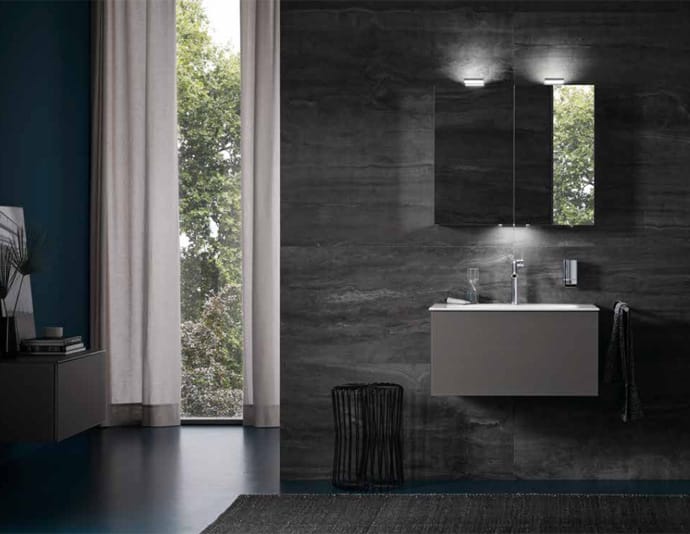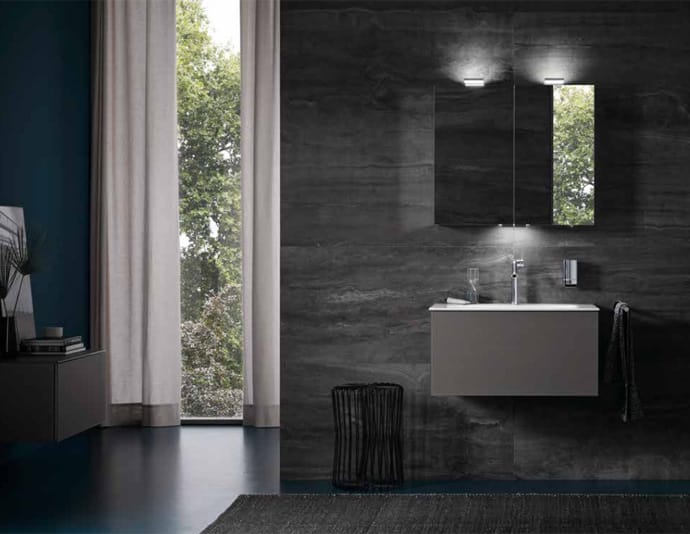 The KEUCO mirror cabinets come with a range of lighting angles including washbasin LED down lights and all offering a different intensity of illumination. This makes the lighting more customisable depending on what the cabinet is being used for. Often lighting is used to change the feel and ambience of a room, so by having customisable options, you can create a tranquil retreat within your luxury project.
The soft close wall mounted vanity units by KEUCO are also a very good storage option and are timelessly styled and available in a wide rage of single and double variants .
At Concept Virtual Design, our professional design team will detail your bathroom designs with you, using timeless finishes and luxury styles, possibly for a new extension or high quality renovation that you may be considering or perhaps a private client new build house.  Our in-house design team are available for consultations by appointment and are often brought in at the start of the architectural design or building process to ensure that the space created is optimised from day one ensuring the most luxurious space possible. To find out more about how our in-house design team can help enhance your project, please contact us and arrange to visit our specialist bathroom and tiles studio.
Concept Virtual Design have been given a 10/10 best showroom rating by independent reviewers from Kitchens Bedrooms & Bathrooms Magazine.