Walk-in Wet Room Showers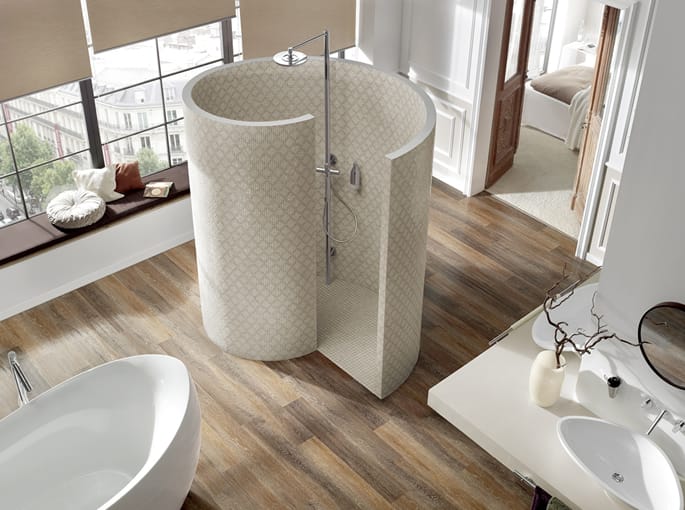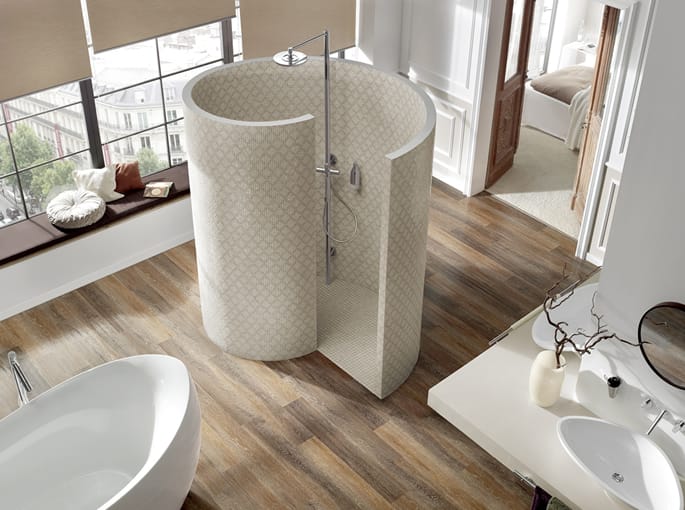 A walk-in shower combines safety, comfort, and luxury, and when it becomes part of a stylish and sophisticated wet room design it can bring a high-end development to another level. A wet room offers the perfect addition to any new build or extension, creating an elegant and practical bathing area that you can be proud of.
Walk-in showers can be fitted with a wide range of interior designs, with something to suit anybody's taste and needs. Whether it's for a small en-suite bathroom or a larger renovation, a walk-in shower or wetroom can be accommodated. They are easy to clean, and easy to access, maximising on available space flow and making it much easier to move around inside. The sturdy, 100% waterproof floor, constructed with a high quality fiberboard membrane & porcelain covering, also adds an extra element of safety, meaning you can focus on relaxation and refreshment while you shower.
Concept Virtual Design can help you create your dream walk-in shower or wet room, with a fully tiled shower area that can be customised with luxury tiles, built-in storage, seating, lighting, and more – perfect for a luxury development. In larger wet rooms, your walk-in shower can be incorporated into a large or small spaces depending on your needs, along with a range of luxury bathroom fittings.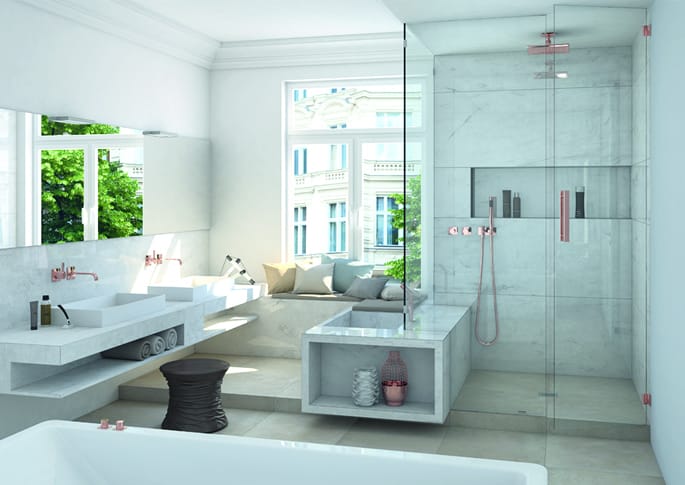 Developing a luxurious, high-end wet room or walk-in shower takes time, and here at Concept Virtual Design we can provide you with our expert design service to expedite the process. To find out more about luxury walk-in showers, contact our highly experienced team, servicing architects, interior designers and private clients in Ascot, Sunningdale and surrounding areas.
Concept Virtual Design have been given a 10/10 best showroom rating by independent reviewers from Kitchens Bedrooms & Bathrooms Magazine.