Virginia Water Unique Bathroom Design
At Concept Virtual Design our bathroom designers have worked with several luxury housing developers, private home owners, businesses and architects in Virginia Water to create beautiful, bespoke shower rooms, wet rooms, master baths and en-suites with close attention to detail and a unique style.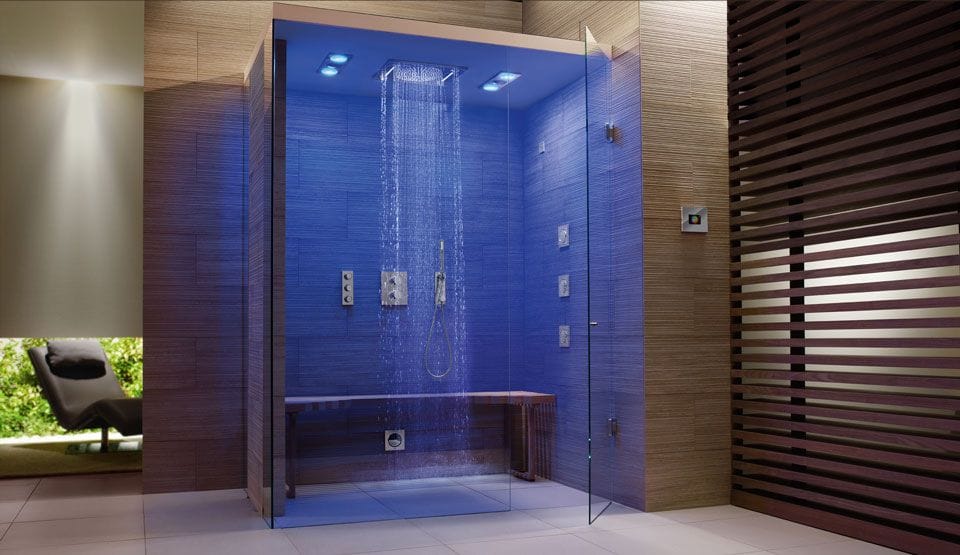 We believe luxury bathroom design should be as attractive as it is functional, and each element should fit and complement the room perfectly. We work closely with clients in the Surrey area to ensure we pay attention to the little details as well as the main fixtures and fittings of each bathroom we design – that means choosing lighting that offers a range of atmospheres, efficient storage that ensures a clutter-free bathroom, and a bathing environment that inspires, invigorates and relaxes.
Your bathroom is a fundamental part of your daily routine and needs to function on many different levels:
As your first port of call in the morning, your bathroom needs to provide a refreshing and welcoming space to get ready for the day – preferably with a energising luxury shower or wet room.
Whether you're getting ready for a night out, bathing the kids before bed, or simply indulging in an afternoon bath – your bathroom has to be adaptable for the whole family.
At the end of the day, your bathroom should be a place of sanctuary with a revitalising choice of bathing options. Dim the lights, put on some music, treat yourself with spa bath jets or a massaging shower, some aromatherapy, and relax.
Concept Virtual Design's A3 colour design service offers comprehensive bathroom design that can be used with architects and contractors to ensure your project goes smoothly and sticks to budget. For luxury bathroom designers in Virginia Water or the Surrey area, get in touch with us at www.conceptvirtualdesign.com
Concept Virtual Design have been given a 10/10 best showroom rating by independent reviewers from Kitchens Bedrooms & Bathrooms Magazine.