Hammam Steam Room Design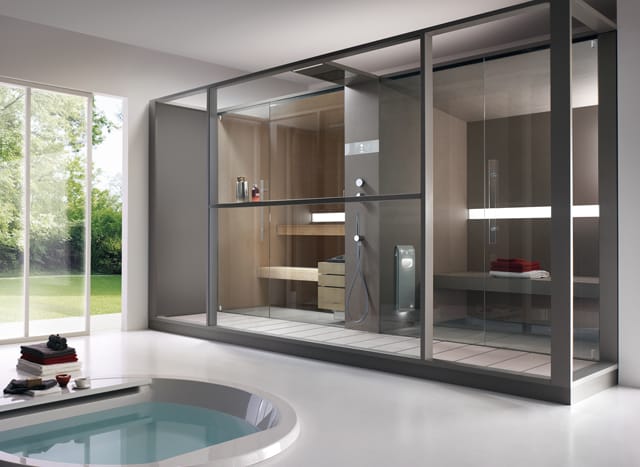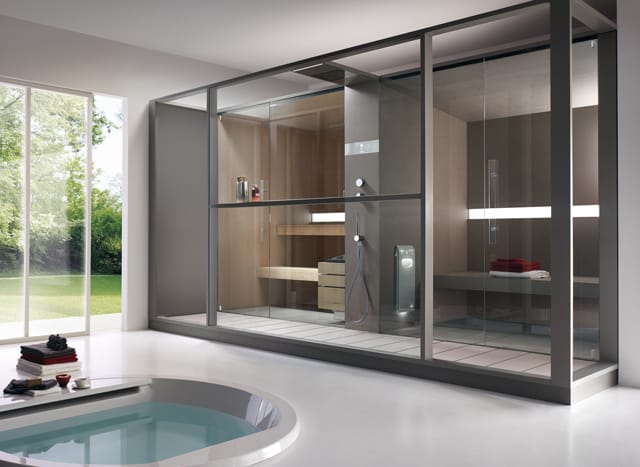 Timeless in appeal. Soothing and sensuous, the ages old appeal of a hammam eases and alleviates the stress and strain of the modern world.
Traditional, yet it is bought right up to date by the stylish presentation of the this exclusive, and authentic hammam.
Exclusive….because it is high quality and suitable for any luxury new development or refurbishment of distinction.
Authentic….because it is a genuine experience promoting health and well being, which is difficult to emulate in a comparable high class product.
The hammam is the perfect place to relax in a haven of perfect serenity. Additionally you can enjoy the benefits of colour and aroma therapy in the complete privacy of your own home.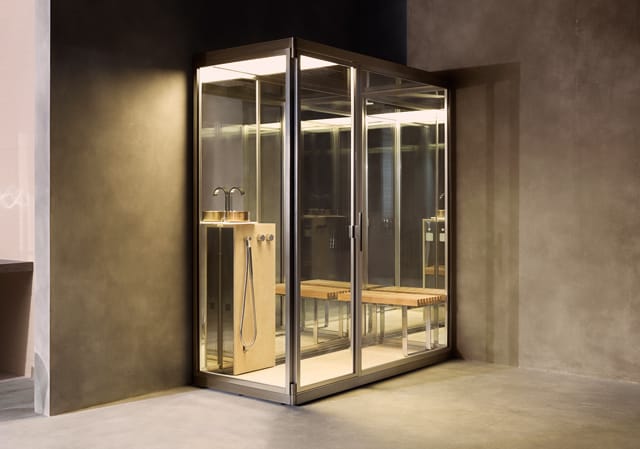 Sophisticated and easy to use touch panel controls regulate the generation of steam and temperature enabling you to create an atmosphere of modern comfort, whilst enjoying the magic of an enduring ritual of cleansing and well being. A spring and bowl, reminiscent of the Turkish bath, deliver steam to the cubicle, whilst the control panel also regulates the shower head and flexible hose.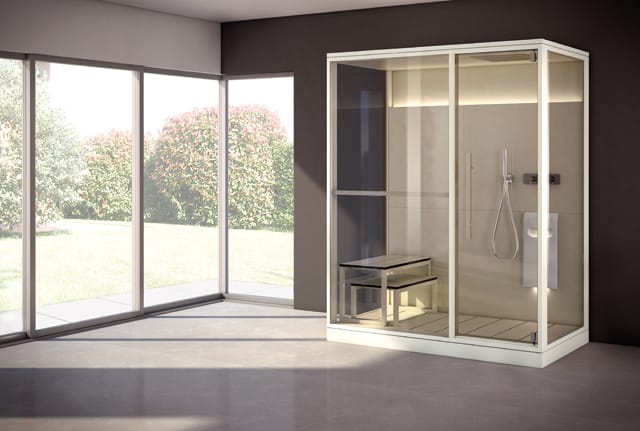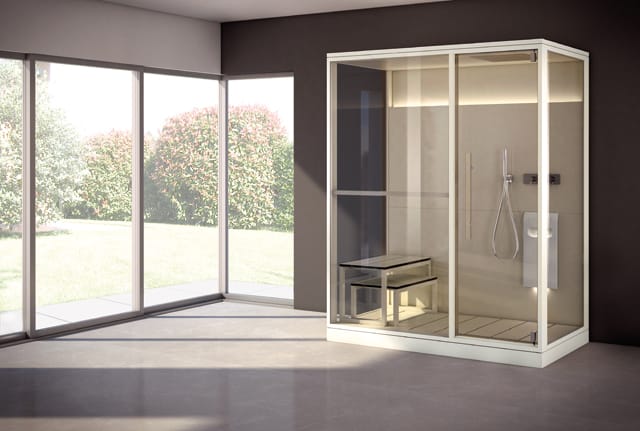 Many years of experience have produced a high quality steam generator that conforms to international quality standards, which is housed in an integral column.
Choose from four different marble claddings to make an individual experience of relaxation which is so necessary for modern day living. Not only aesthetically pleasing, but also low in maintenance and energy saving, the hammam is a practical and elegant solution to modern needs.
Balancing modern design and technology with tradition, the hammam can be tailor made to offer an innovative, soothing remedy, bringing health to mind and body to any person with taste and looking for a sanctuary in the space and privacy of their own home.
Concept Virtual Design have been given a 10/10 best showroom rating by independent reviewers from Kitchens Bedrooms & Bathrooms Magazine.