The Best WC In The World

Thanks to its life-changing Japanese technology, here at Concept, we believe the TOTO Washlet is the best WC on the market. Its state-of-the-art, hygienic easy-clean technology goes a long way in making it such a popular choice too.
By upgrading your bathroom project design to include a Japanese TOTO Showering Toilet, you'll find very little visual difference from a normal toilet but, as our customer experience and feedback prove, the TOTO will change a mundane routine into a refreshing and energizing lifestyle choice.
The toilet's cleansing wand will shower you with multiple sprays and a warm air drying feature will then ensure you are thoroughly dry. The TOTO's cleaning wand automatically cleans itself before and after each use and it is one of the world's most hygienic toilets.

Once you have encountered the soothing comfort of being cleansed with a warm stream of water, using toilet paper will never seem hygienic enough!
Our design studio has multiple latest displays of the TOTO Washlets for our clients to view, while our professional team is always on hand to offer advice and answer any questions.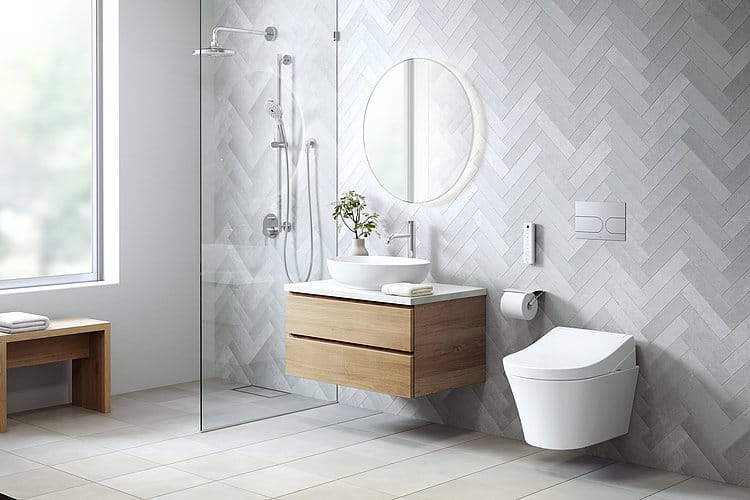 View our latest images on Instagram here