Sophistication In Colour By Grohe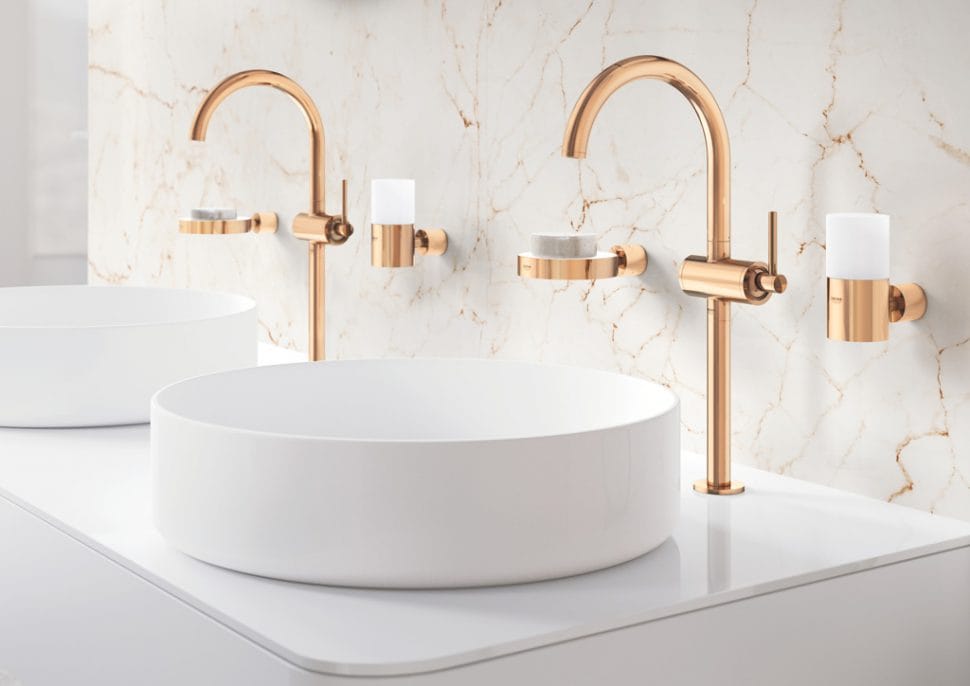 For a high end, truly elegant luxury bathroom project design, the Atrio tap is an essential where Grohe have excelled in both timeless, iconic design and a definitive precision in quality. The new, sleek design draws on the completeness and simplicity of the circle, utilising its ability to create definition and focus in design. The result is a sleek contemporary elegance that offers subtle definition in a bathroom without overwhelming detail.
The Atrio collection is available in 10 range of colours and finishes, allowing our design team to seamlessly compliment the design of luxury bathroom projects. We can coordinate signature taps for vanities, baths filling spouts, shower drenchers and body jets to elevate the level of finish for a project, providing a high end feel with exceptional quality that delivers a timeless statement.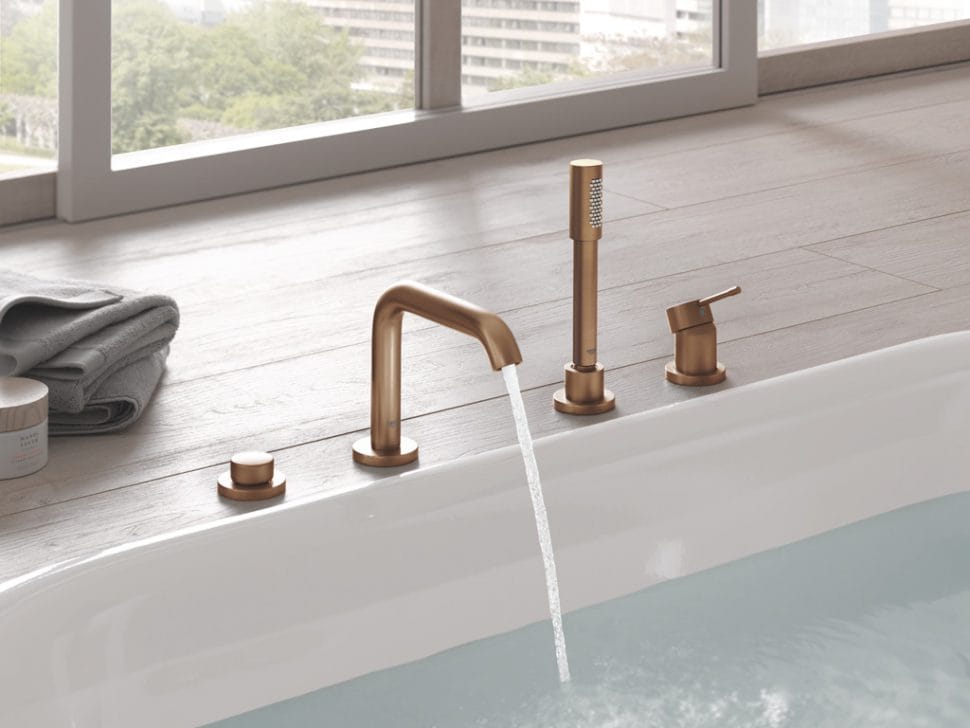 Our in-house bathroom project design team are professional and highly experienced in attention to detail, utilising our years of expertise to tailor the design of a private client luxury new build or a quality refurbishment, working alongside the best architects and top interior designers. We specialise in high quality, luxury bathroom design to create sublime statement rooms while offering the latest products and colour pallets such as hard graphite, brushed nickel and warm sunset together with new technology innovation and sustainability .