Sauna Designs for Luxury Developments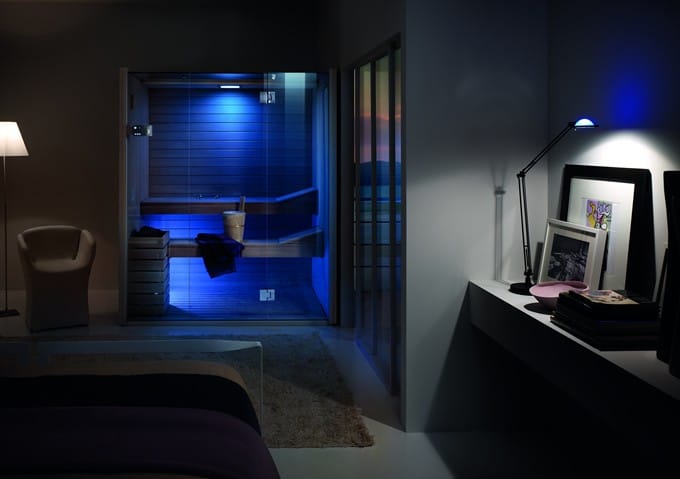 When the stress and strain of life threatens to overwhelm, there are few better ways to slowly relax and let the pressures of life ease away than to unwind in a sauna. Easing pressure, easing tension, a luxury sauna experience facilitates a fresh balance and a renewed harmony with life.
The Sky Sauna soothes and renews in a way that little else can do, offering a high quality sauna fit for any new high end luxury development or quality refurbishment.
Time out is time well spent in these beautifully crafted saunas, which can be customized to fit into any room of the house, whether bedroom, bathroom or specially designed spa area- fit for relaxation, fit for pleasure.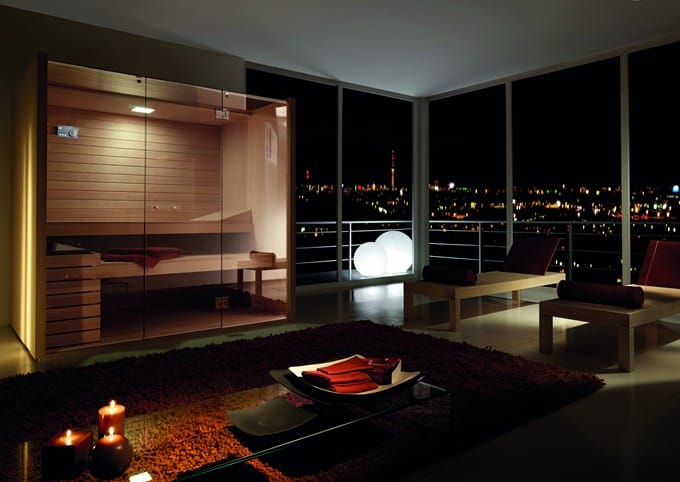 Crafted with precision and high quality workmanship, the Sky Glass sauna has tempered glass panels, including the top, door, and front from floor to ceiling, transforming life into an effortless experience of light. The Sky Glass sauna seamlessly blends in with its surroundings and, thanks to its fitted glass door, it allows maximum light to enter and fill the cubicle with an invigorating and refreshing feeling of well-being….seemingly unrestricted by boundaries, life takes on a different feel. Bathing the interior with light, the Sky Glass sauna allows maximum light to help revitalise tired and jaded senses.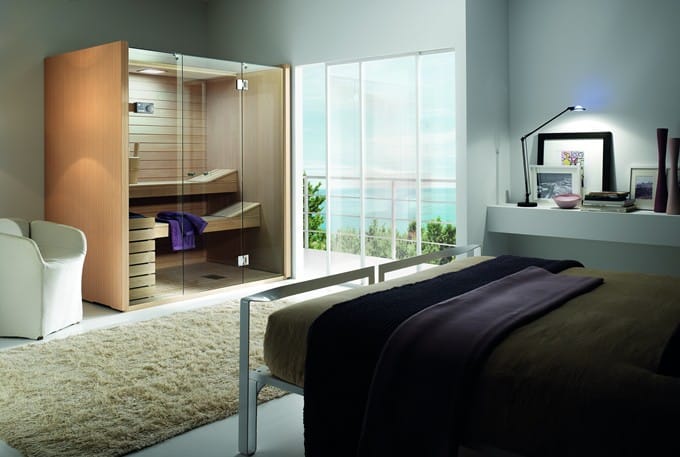 Concept Virtual Design have been given a 10/10 best showroom rating by independent reviewers from Kitchens Bedrooms & Bathrooms Magazine.