Inspirational Bathroom Designs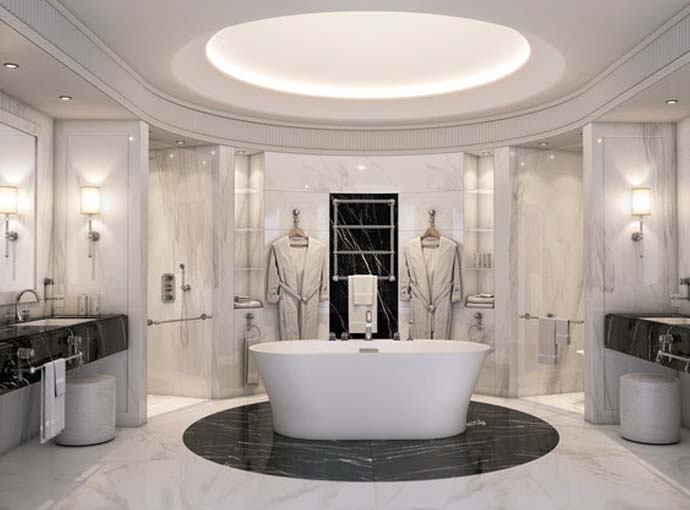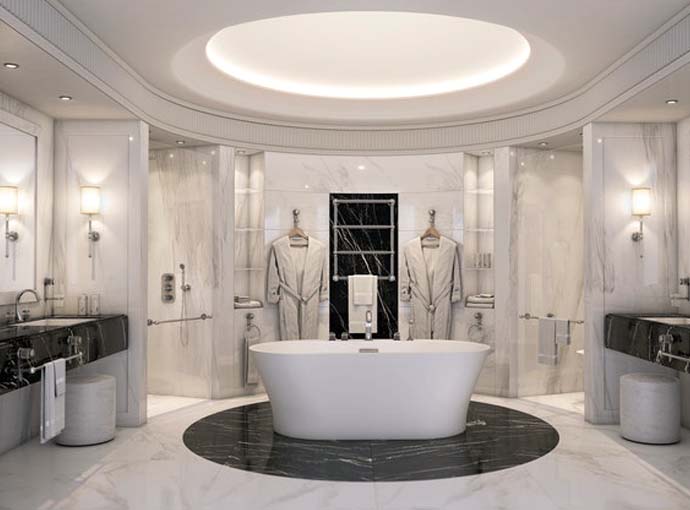 For luxury high end private client projects to new build super prime developments, Concept will engage in an extensive design and visualisation process for luxury bathrooms finishes for exquisite inspiration, to harnesses the timeless beauty of practicality and breathtaking aesthetics.
THG Paris brassware often inspires us with their luxurious sophistication that never fails to make a statement, utilising high end materials and stunningly thought through designs to transform a bath feature or floor decor, for example, turning it into a striking focal point.
Their timeless attention to detailing offers a level of unrivaled elegance that turns daily rituals into something entirely opulent and joyous. The mundane becomes magical. The routine becomes a pleasure.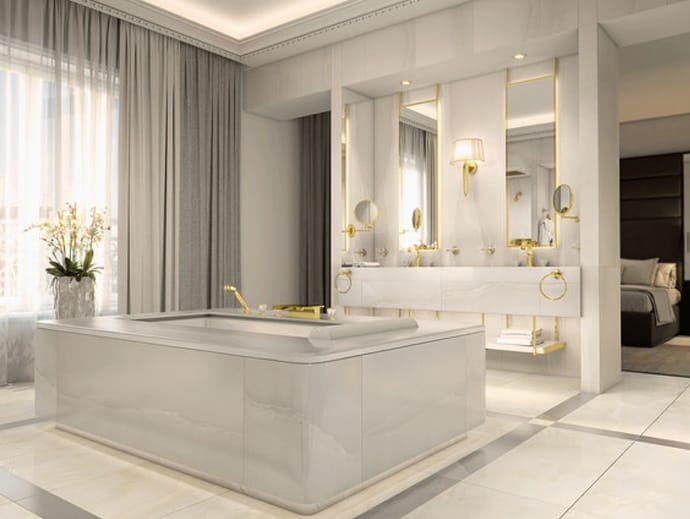 Concept's high end virtual design service for luxury bathroom projects utilises our highly creative, professional team and their talent for exceptional design. Our detailed creations encompass fully detailed room designs right down to lighting and setting out finishes, while enhancing it with our vast knowledge of the high end marketplace and latest luxury trends. We create virtual designs with extremely high levels of visual detail, with full working drawings and technical layering. We supply our clients with bathroom products at "trade contract prices", utilising our relationships with high end suppliers to bring stunning luxury finishes to a statement bathrooms or wellness areas.
View our latest images on Instagram here