Illuminated Wardrobe Hanging Rails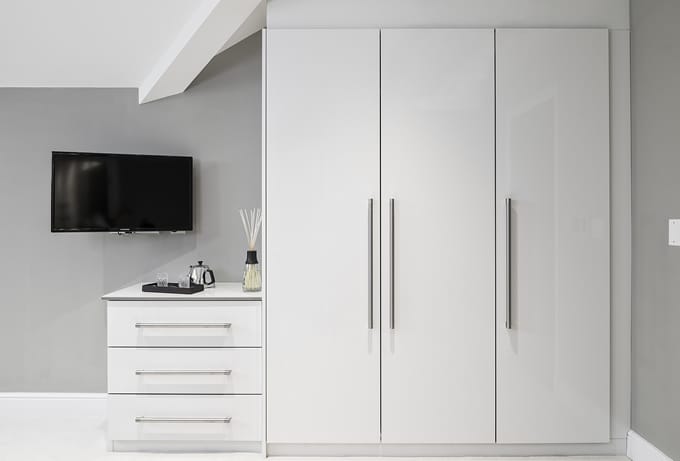 The bedroom should be a place of peace and tranquillity where life slows down and you can fully unwind and relax. Our bedroom designs are tailored to meet individual requirements and maximise the space available, giving you a timeless, stylish look.
Concept will design your bedroom or dressing room with an innovative use of storage space, designing your bedroom to include stylish yet functional wardrobes to make sure everything can be easily stored out of sight, ensuring your room does not look cluttered.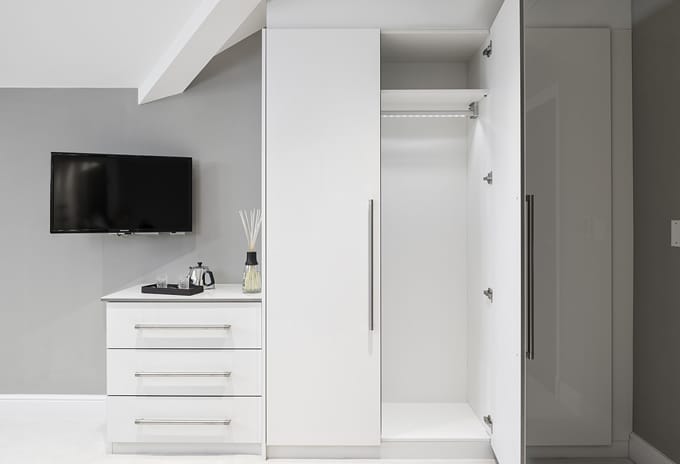 We can design wardrobes to the most awkwardly shaped rooms, for example sloped ceiling areas or reduced ceiling height areas, making sure they sit flush with the walls and look perfect. This also ensures we use the space optimally, making the most of the available room and designing it so it looks stylish but also functions well on a practical level.
We design luxury wardrobes to your requirements, and can incorporate contemporary modern features, such as these chic, elegant wardrobes with lighting that comes on as you open the door- a simple element that can make all the difference in helping your bedroom to work for you. Your clothing is illuminated by a row of low-energy LEDs along the hanging rail, making life flow a little smoother and a little easier.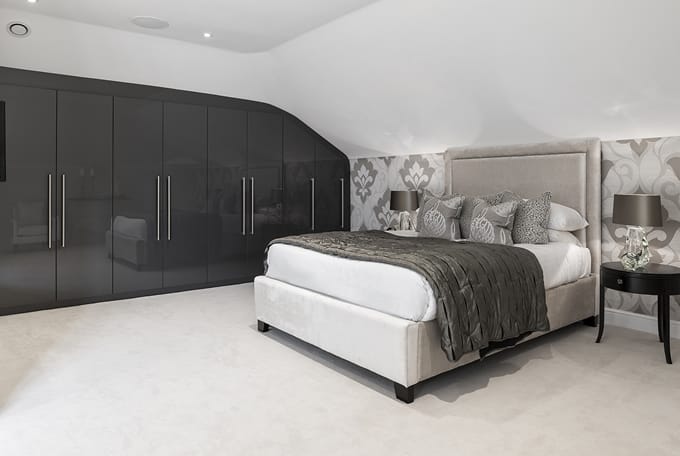 To book a design consultation, please call the design team on 01628 777122 or you can email your room sizes and dimensions through, at your leisure.
Concept Virtual Design have been given a 10/10 best showroom rating by independent reviewers from Kitchens Bedrooms & Bathrooms Magazine.