Luxury Dressing Room Wardrobes & Statement Bathrooms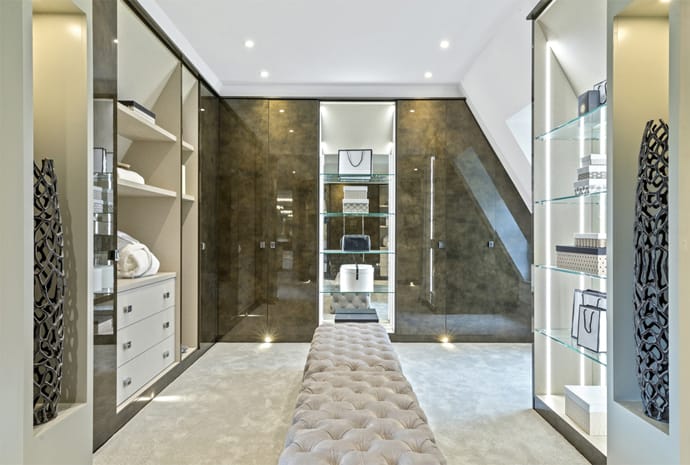 Concept is proud to have designed and supplied fabulous statement bathrooms and luxury dressing room wardrobes to this stunning new build property in Virginia Water in Surrey. Our in-house design team worked with this specialist luxury developer to create this sophisticated offering.
We utilised all the space available using our A3 colour design service, our dedicated wardrobe visualisation room designs, allows you to see every element of your project at an early stage . Our design team created this effortless light, open feel master dressing room that seamlessly flows into the rest of the master bedroom complex. The unique gloss lacquer effect wardrobe furniture, open linen carcases and internal drawers featuring leather handles are highlighted through creative intelligent lighting to ensure a stunning feature dressing room.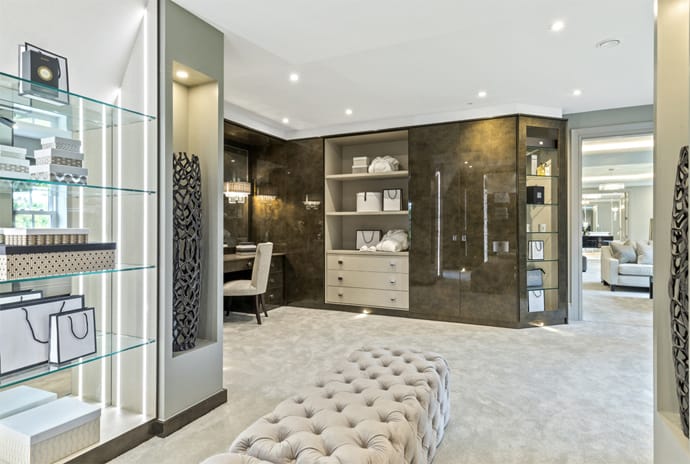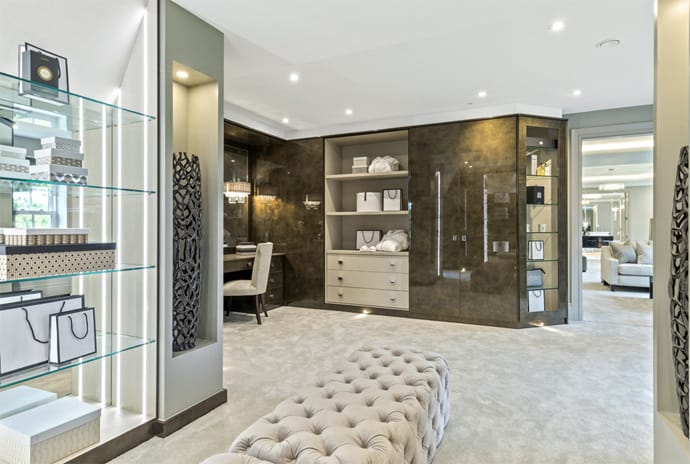 The latest wardrobe finishes have been utilised in this dressing room project, to ensure this room is at the height of "current timeless trends" bringing a statement focus to the room, while working in harmony with the colour palette of the master suite.
At Concept, we work with our clients to design not only our stunning bathroom projects but also beautiful wardrobes and dressing rooms, the exact position of door ways, walls and partitions can be massaged at an early stage of your project, which we can show in our detailed A3 colour visual design and setting out service, for maximum room and space optimisation.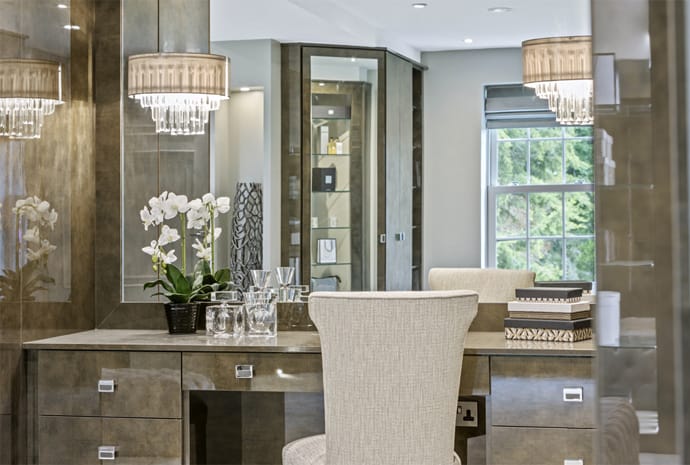 For inspiration or to find out more about our exclusive A3 colour design service, contact our highly experienced team at Concept Virtual Design based near Ascot and browse some of our previous projects at Concept Virtual Design.