Artelinea's Eye Catching Aesthetics
The latest ranges from Artelinea bring together a real focus on the versatility of combinations and the success of challenging the standard, pushing the boundaries in functionality and beauty, to offer a new, fresh perspective on modern possibilities.
In the new +Skin range, Artelinea have combined several materials in a single piece to create a functional vanity unit that brings a bathroom to life through its glorious use of alternating textiles. Artelinea utilises materials such as glass, mirror, decorative porcelain and prints to lend sophistication and a real stylish opulence to the space. Stylish prints breathe a soft elegance into bathroom routines, adding a decadent feel to those every day tasks.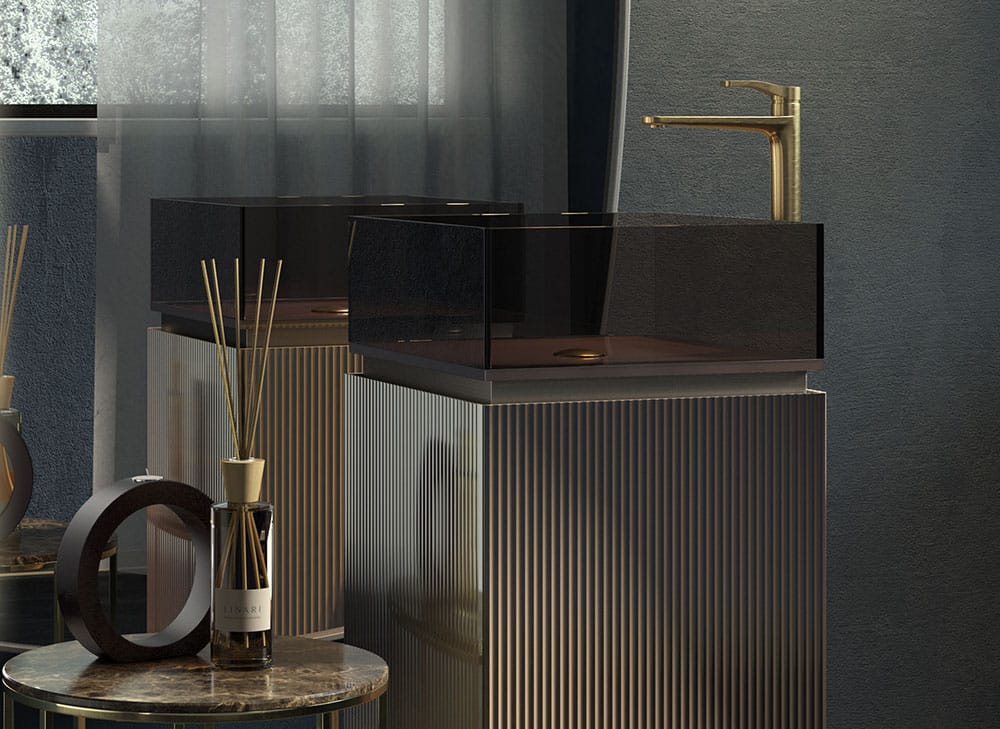 Artelinea's Plissé collection redefines traditional concepts through deliberate, precise shapes entirely made out of glass, promoting the metal detail to bring a glorious depth and detailing to the design. These vanity units exude a truly elegant style, with bold designs that brings an enlightened feeling to the room. These freestanding units create a gentle functioning focal point to the space with becoming overbearing or too dominating.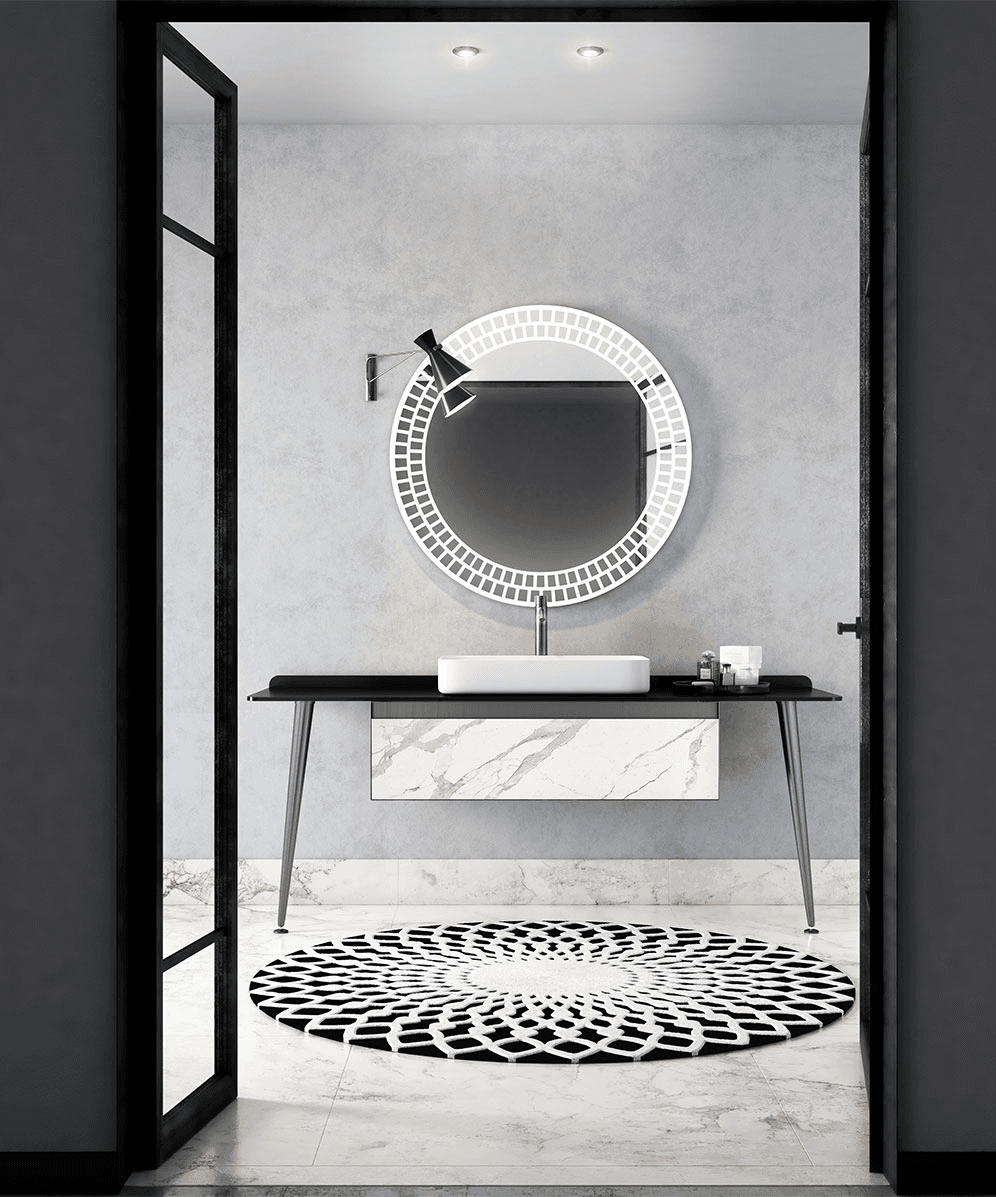 Simplicity born of vintage lines and functioning aesthetics give Artelinea's new T-60 range its charm and addictive style. Using the decadently exuberant mix of glass and metal means the collection carries both character and expressive beauty. The striking simplicity offers a raw yet understated functionality to these pieces, which so beautifully combine materials and linear design to captivate the eyes.
Concept Virtual Design's talented in-house design team are passionate about creating decadent, luxury bathrooms for private client projects and high quality refurbishments. We source the latest technology, textiles and trends to bring timeless opulent designs into reality, our skill is our vision and our art of design pulling your look together.