The Ultimate Shower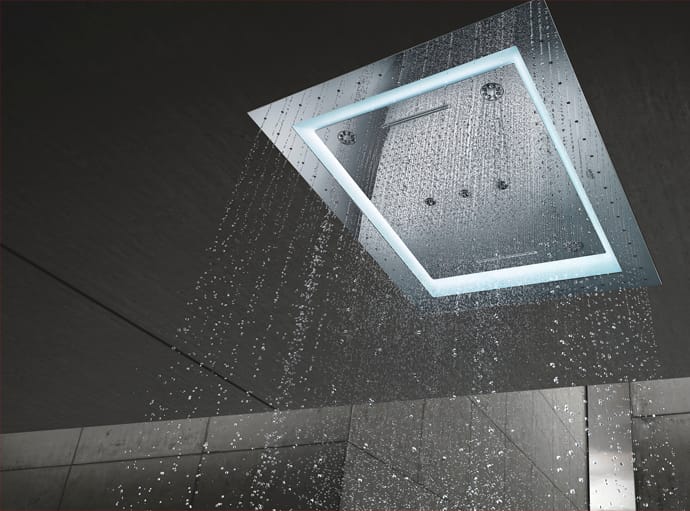 When putting together a luxury, high end bathroom, a dive into the world of indulgent showering experiences brings out some
exceptional developments in technology that advance showering to a sophisticated, decadent level.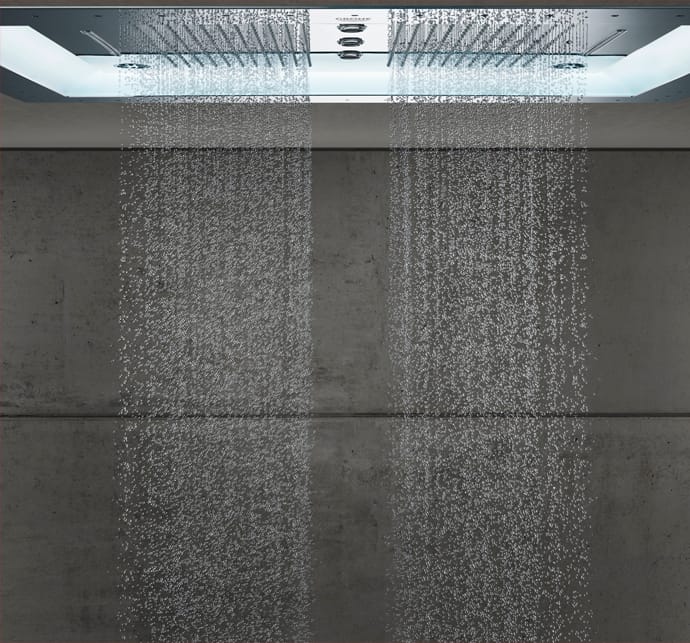 Potentially the best shower in the world, the Aquasymphony from Grohe is a mind-blowing step forward in innovative showering experiences that transform a daily ritual into so much more. With 6 different water spray modes, you can tailor the light, sound and steam combination to match your mood. The popular classic rain setting will bring you a fresh summer rain to soothe your soul, while "Pure XL" will provide a soft stream of pure water from the centre of the shower unit, reminiscent of a waterfall. Two variations of the Drizzle setting create a truly sumptuous cooling mist, while four choices in a pulsating Bokoma spray will give an in-shower massage to work tired muscles to focus on wellbeing and rejuvenation.
Concept's team of in-house designers and luxury installers can help integrate luxury shower products into a sophisticated design for Statement Master En Suite Bathrooms Projects, Spa and Wellness Areas for example. Our professional team can help tailor style and functionality for a beautiful harmonious home spa feel.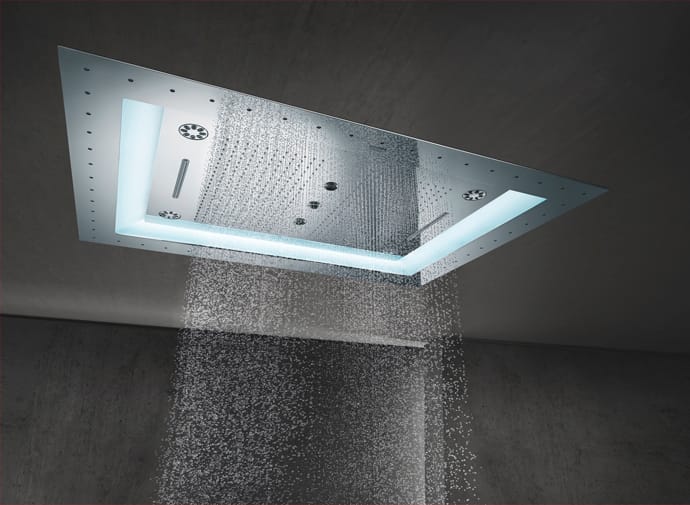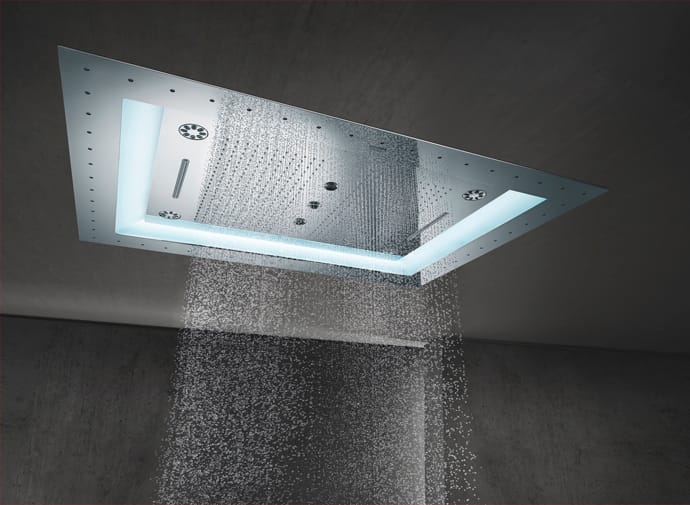 For more information on how we can help on your high end renovation or luxury development, send us an email and we'll get back to you straight away.