The New V-Line Range From Villeroy & Boch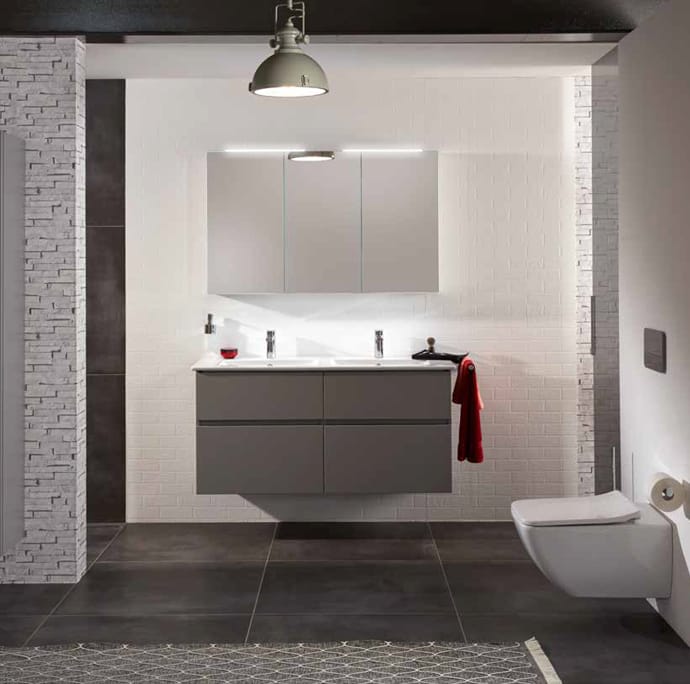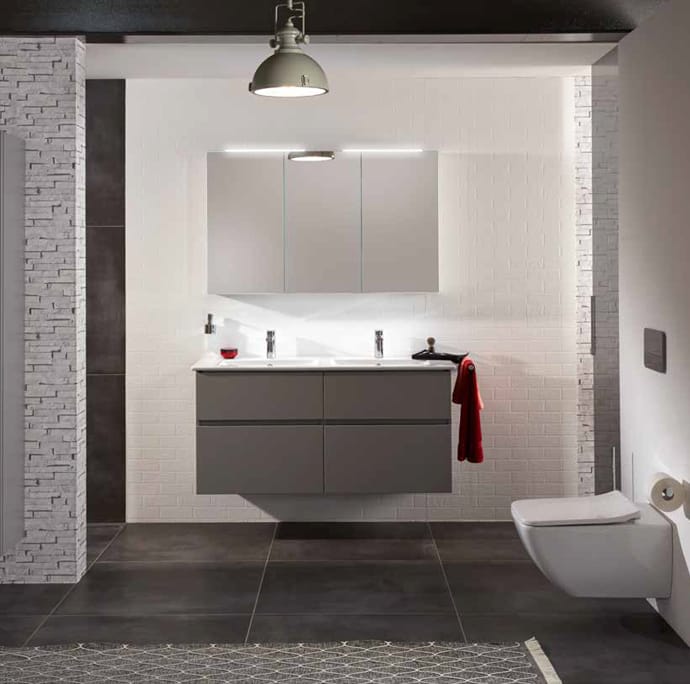 Villeroy and Boch have recently released an exquisite new washroom range that offers sophisticated luxury for sleek sophisticated bathrooms. Clear surfaces, sleek lines and a minimalist finish gives these bathrooms an air of opulent elegance, using slim outer edges that are just 18mm thick, adding to a decadently delicate finish.
The beautifully designed units offer plenty of storage space, allowing the sleek surfaces to be kept clear and tidy. Once again Villeroy and Boch manage to perfectly marry aesthetics with function, with the handle-less doors and drawers featuring push-to-open technology to eliminate the need for handles and keep the units streamlined.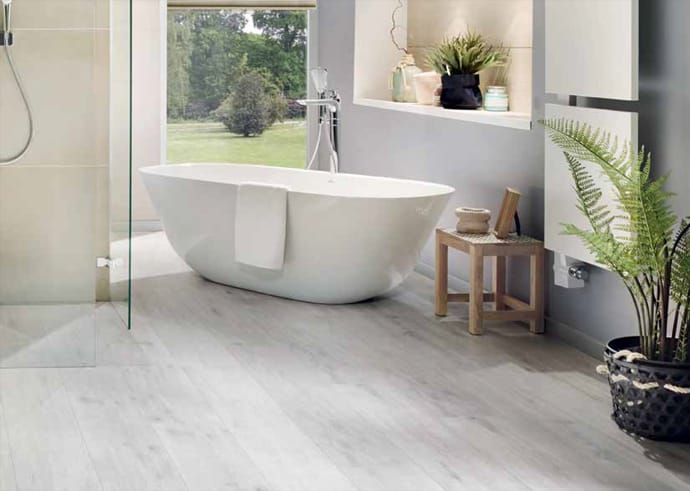 Another beautifully designed element of this new range is the freestanding Quaryl® bath, with its carefully sculpted ergonomic form that cradles the user to promote relaxation and tension release. An elegant centerpiece for a statement bathroom, the V-Line freestanding bath is the epitome of high end sophistication with your wellbeing in mind.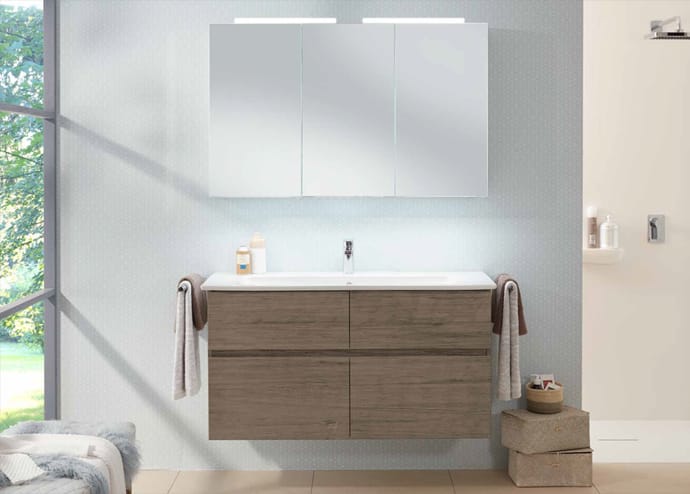 There's a choice of three contemporary finishes; Grey Gloss, White Gloss and Oak Nebraska. All are tough enough to withstand everyday use while keeping the bathroom area looking sleek and modern. Villeroy and Boch also offer a range of five different sizes, allowing the customisation of the space to function perfectly and fit the user's requirements.
Even the V-Line WC with DirectFlush offers sleek style with a rimless WC bowl to ensure cleaning is quick and easy. Accessories such as illuminated mirrors and mirror cabinets reflect the sleek lines of the basins, while offering another elegant storage solution – these also have adjustable glass shelves, shaver sockets, mirrored doors inside and low energy LED intelligent lighting.
Concept can design your perfect statement bathroom with our in-house design team who will create detailed plans for your high end project, whether you're a luxury new build developer or a private client renovating to a top quality luxurious standard.