Tailoring Lifestyle To Luxury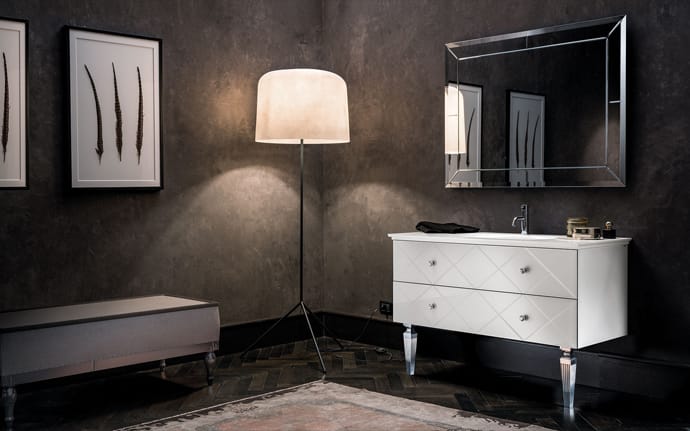 Decadence and class. Sophistication and luxury. There is so much scope for designing a space that moves outside the lines, producing an all-enveloping aura within a high end home that oozes both joy in the everyday and a powerful sense of enhanced wellbeing. Creating a statement bathroom requires exceptional attention to detail to ensure that the aesthetics work with functionality.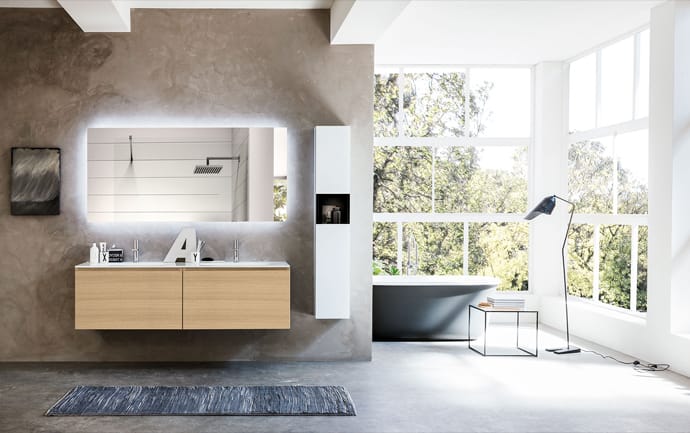 Vanity units can be as beautifully ornate or as strikingly minimalist as needed to create a statement or focal piece, however they still need to function to ensure the space can be kept sleek and the lines of the space maintained. Toiletries and everyday essential items must have the space to be kept in their proper place, so it's wise to have a vanity unit that compliments lifestyle and the primary function of the room.
If the bathroom is more a show piece, not in use every day or not used for washing, facial preparations, etc, then minimalist pieces can beautifully compliment the space without effort required to keep it as such. But where the bathroom needs to function practically and items are regularly used, elegant storage needs to feature in a vanity unit for this purpose.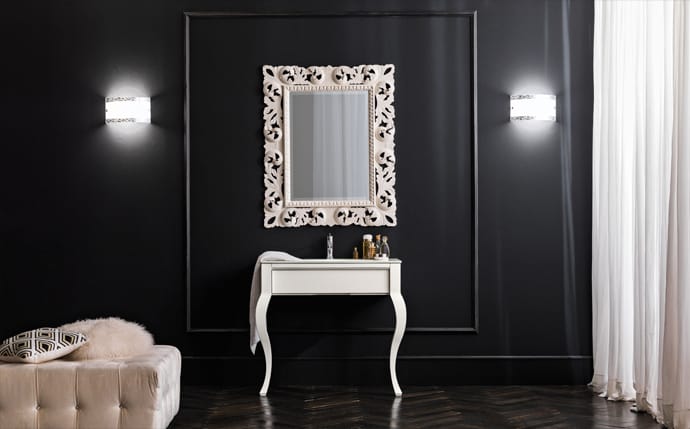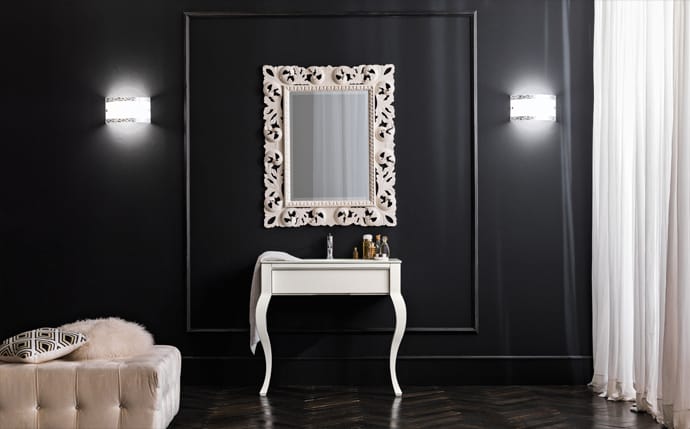 Concept's talented in house design team think outside the box to create beautifully breathtaking designs that work as both a statement and a functional space. Our unique design style has resulted in being commissioned to work on hundreds of luxury private client and high end new build projects across the country, to the very best standards of craftsmanship, finish and timelessness.
To find out more or discuss the requirement for your project, please call us or drop in to our award-winning showroom in Berkshire.