Stunning Bathroom Designs for Luxury Apartments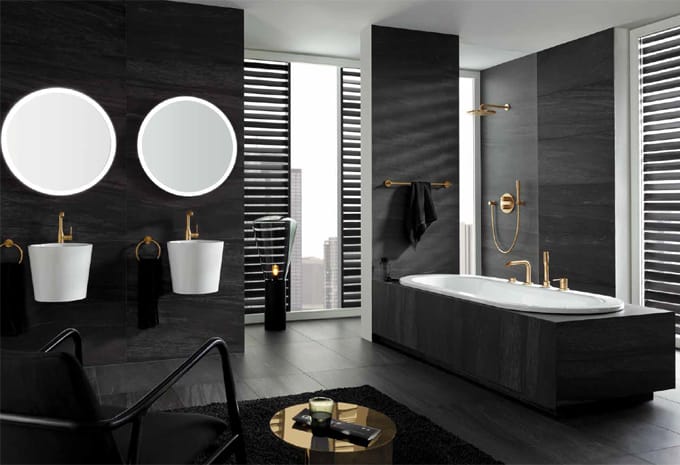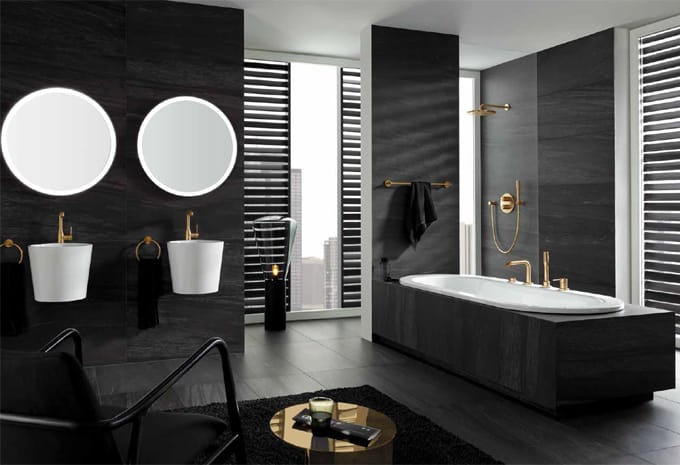 Concept Virtual Design is dedicated to bringing you the most current trends and designs for your luxury development. We work closely with GROHE, a quality design manufacturer dedicated to providing innovative water products. GROHE believe that you should have the freedom to express your individuality and have created outstanding designs and exclusive colours to facilitate this. Using their bold colour options you can create an inspirational designer statement in any luxury apartment.
GROHE offer premium products that are inspired by their two high quality finishes: a classically elegant polished surface and a modern pure brushed surfaced, both of which are available for their 10 different colour options, to let you express your ideas your way. The brushed cool sunrise finish on the shower and taps above, in this luxury apartment contrast with the black and white features, creating an aura of luxuriousness.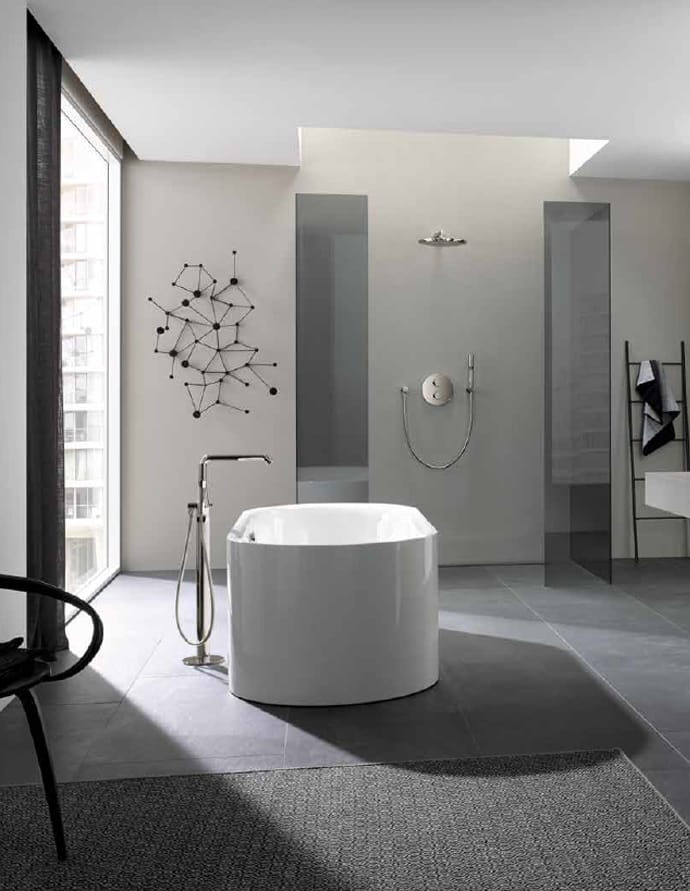 The polished nickel finish which can be seen in this luxury apartment is a more subtle finish but it can brighten and add a sophisticated finish to any bathroom. The sleek finish to these taps give a contemporary feel to this bathroom with a hint of a classic twist without using the a normal chrome finish that can be found in many bathrooms.
For a more elegant timeless finish why not go for a polished surface like the polished cool sunrise finish. In comparison to the brushed cool sunrise this finish shines out like a golden paradise, it gives an aura of wealth and luxury while still being in keeping with the rest of the room. This is a bold feature that would work in any contemporary hi end apartment, to bring an edgy yet elegant feel to your bathroom.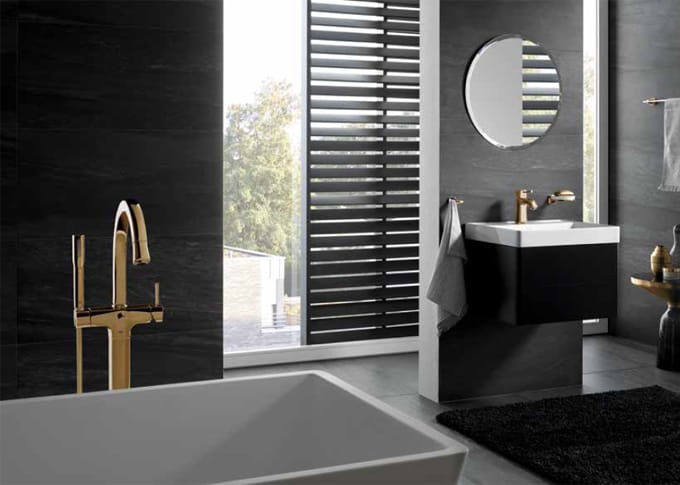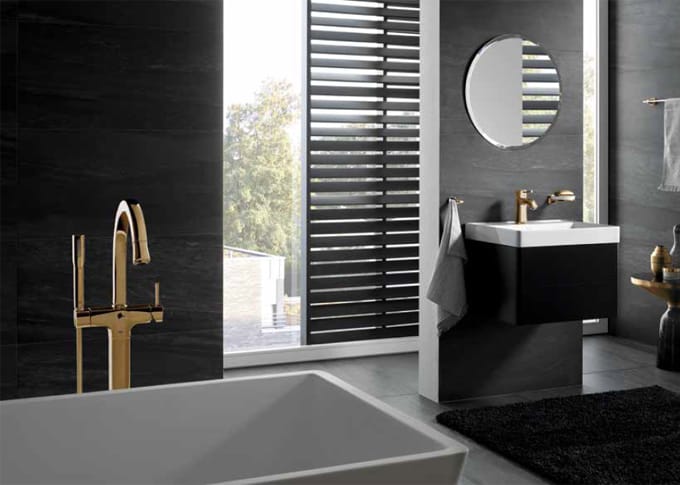 At Concept Virtual Design, we work with the most up to date designers to bring you timeless finishes and styles for luxury apartment design for developers, quality refurbishment projects or private client new builds, to ensure your project is completed to the highest standard. To find out more about how our in-house design team can help enhance your project, please contact our team to visit our specialist bathroom and tiles studio. Our in-house design team are available for consultations by appointment and are often brought in at the start of the architectural design process or building process to ensure that the correct bathroom space is created and that it is optimised from day one to produce the most luxurious space possible.
Concept Virtual Design have been given a 10/10 best showroom rating by independent reviewers from Kitchens Bedrooms & Bathrooms Magazine.