Luxury Wet Room Showers
If you want to create a beautiful, seamless, luxury wet room shower, chances are you don't want the inconvenience and unpleasant aesthetic of a traditional shower tray cluttering up your design. Floor-level showers allow the entire wet room to be tiled, including the floor, making your entire shower room look consistent and high-spec – even down to the drain.
Fundo Riolito and Riofino tileable shower floor units allow your shower tray to sit at floor level, working perfectly with the rest of your wet room design to provide a reliable, practical and stunning finish.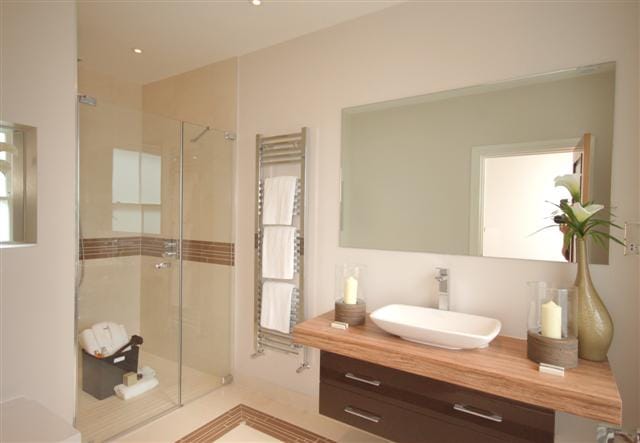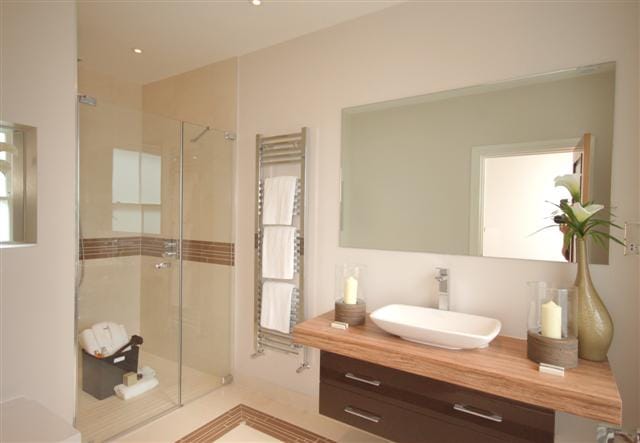 Having the option of a floor-level drainage system means that the design options for luxury wet rooms and bathrooms are greatly increased. Decide on your placement, size and tiling, and rely on the easy-to-install sealed Fundo Riolito drain, waterproof coating and ready-made slope to finish your shower room perfectly. With classic square and rectangular options, you can also choose from stainless steel, tile or natural stone covers for your floor-level shower element.
A wet room is an enormous asset to any home, development, or commercial property, combining ample luxurious showering space with efficient technology. Fundo Riolito and Fundo Riofino shower floor units are a great option for creating a seamless wet room. Get in touch with us at Concept Virtual Design for a virtual design service to help you visualise your ideal luxury wet room shower.