Concepts Latest Stunning Bathroom Project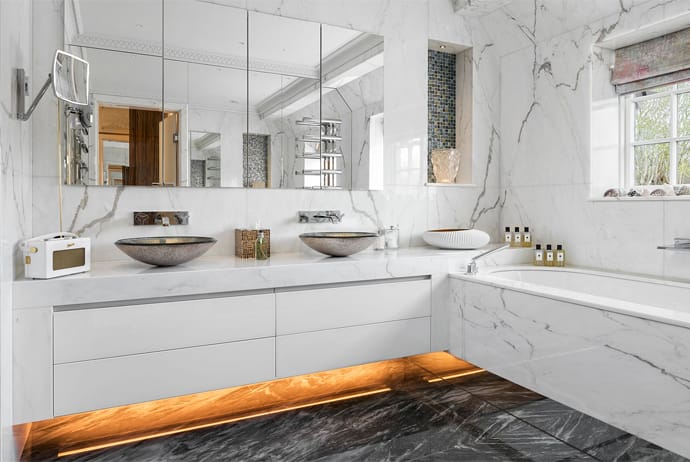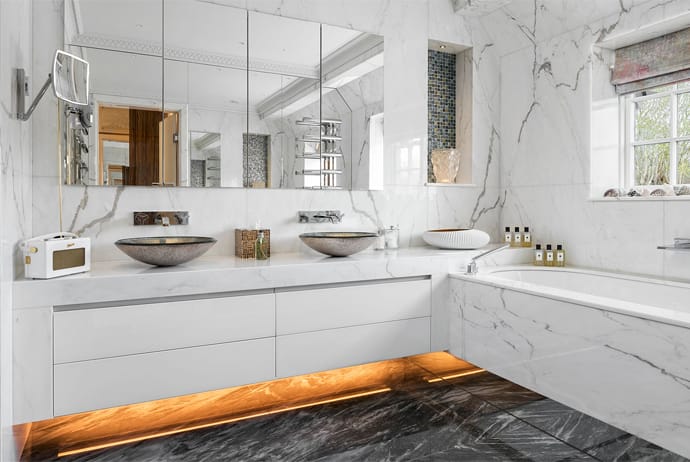 Concept Virtual Designs in house design team, has recently designed and supplied this stunning "Private Client Bathroom Project" using our creative flair and design skill to create the ultimate luxury bathroom wellness area.
Our design services are usually brought in from the beginning planning stage of a luxury refurbishment or development, to ensure the correct bathroom space optimization is created – this can involve massaging room sizes, room door positions and a full creative overview. We are a specialist in high-quality bathroom products, like the book matched marble that has been used on both the walls and floor in this bathroom, the contrasting colours create a striking first impression while still looking clean, fresh and timeless.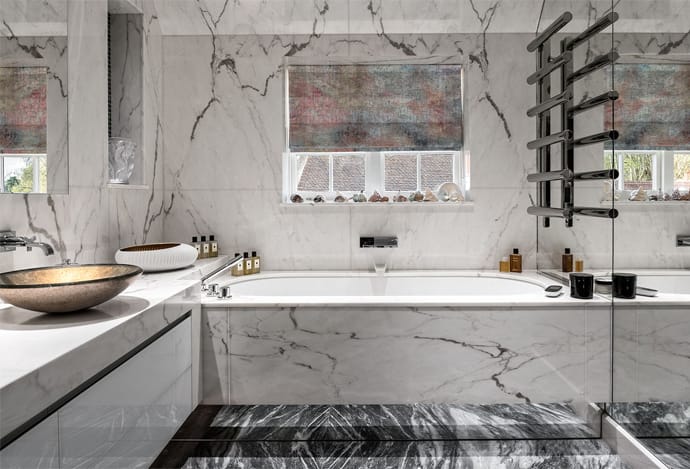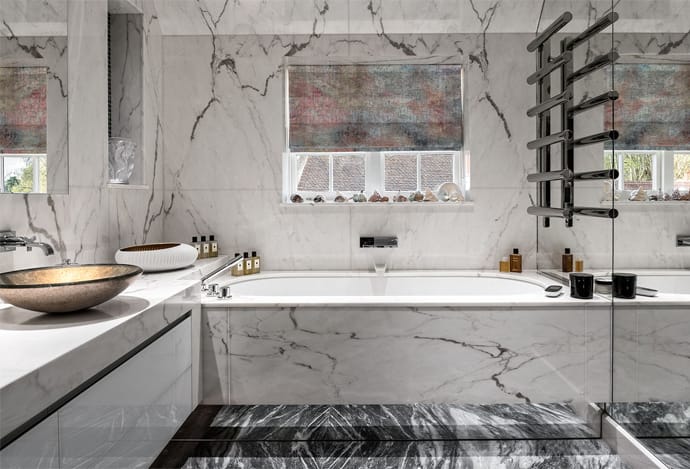 The addition of a feature waterfall tap in the bath creates an aura of opulence and aesthetic beauty to this marble encased feature bath. This bath also features a relaxing whirlpool feature to ensure the most peaceful rejuvenating bath experience.
The marble shower enclosure has tiled glass mosaic curved seats with a wellness steam shower feature and a luxurious THG Paris high flow fixed head shower drencher . The marble used creates a sultry, comforting shower enclosure to relax and let the stress of the day melt away.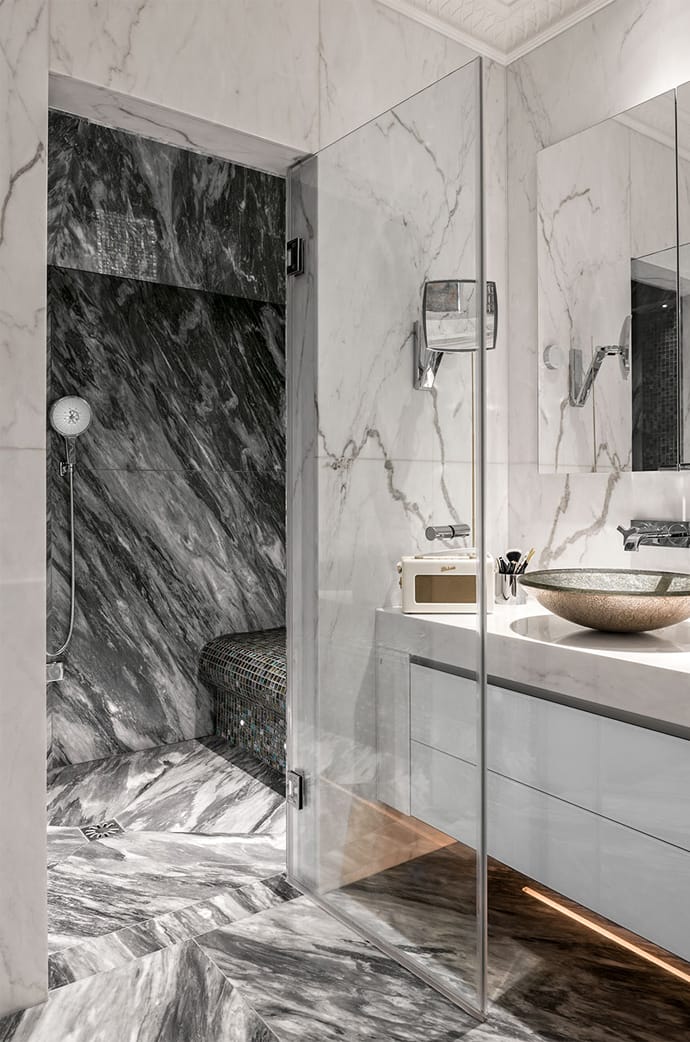 In a smaller toilet space, the hints of marble around the basin create a flow between rooms while the luxurious tiled mother of pearl feature wall, creates a striking feature creating the illusion of more space.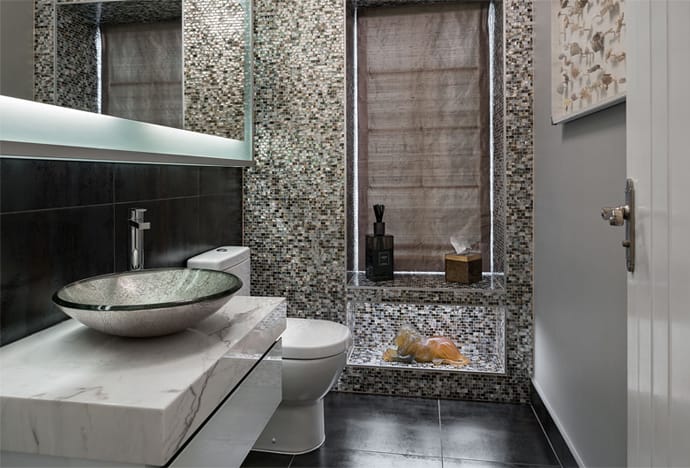 If you would like to know more about how we can bring design flair and timeless finishes into your bathroom project areas, please email our design team or visit our award winning specialist bathroom and tiles studio. Our in-house design team are available for consultations by appointment and are usually bought in at an early stage of a project, often before any of the building or refurbishment works have started.
Concept Virtual Design have been given a 10/10 best showroom rating by independent reviewers from Kitchens Bedrooms & Bathrooms Magazine.