Beautiful Bathroom Creations
If you are looking for high end, luxurious bathrooms for a new build or refurbishment project, look no further than Concept's professional, passionately creative in house design team whose exceptional talent is evident in our extensive portfolio of work.
Statement bathrooms, such as the ones pictured, require an eye for colour coordination and a wealth of knowledge about assembling a timeless design with high end finishes, intelligent lighting and sophisticated storage. Our team have years of experience and regularly liaise with high end suppliers, allowing us to utilise our relationships with these luxury manufacturers to find the best designs and creative solutions to bring decadent design to life.
We're client focussed, putting the design brief at the centre of our work, harnessing our team's exceptional dedication to combining functionality with breathtaking aesthetics that offer decadence and sophistication. We have an eye for detail, finishing these stunning spaces with cleverly thought through lighting to ensure the sleek finish is always lit in the best light, ensuring the flow of movement through the area is always perfect.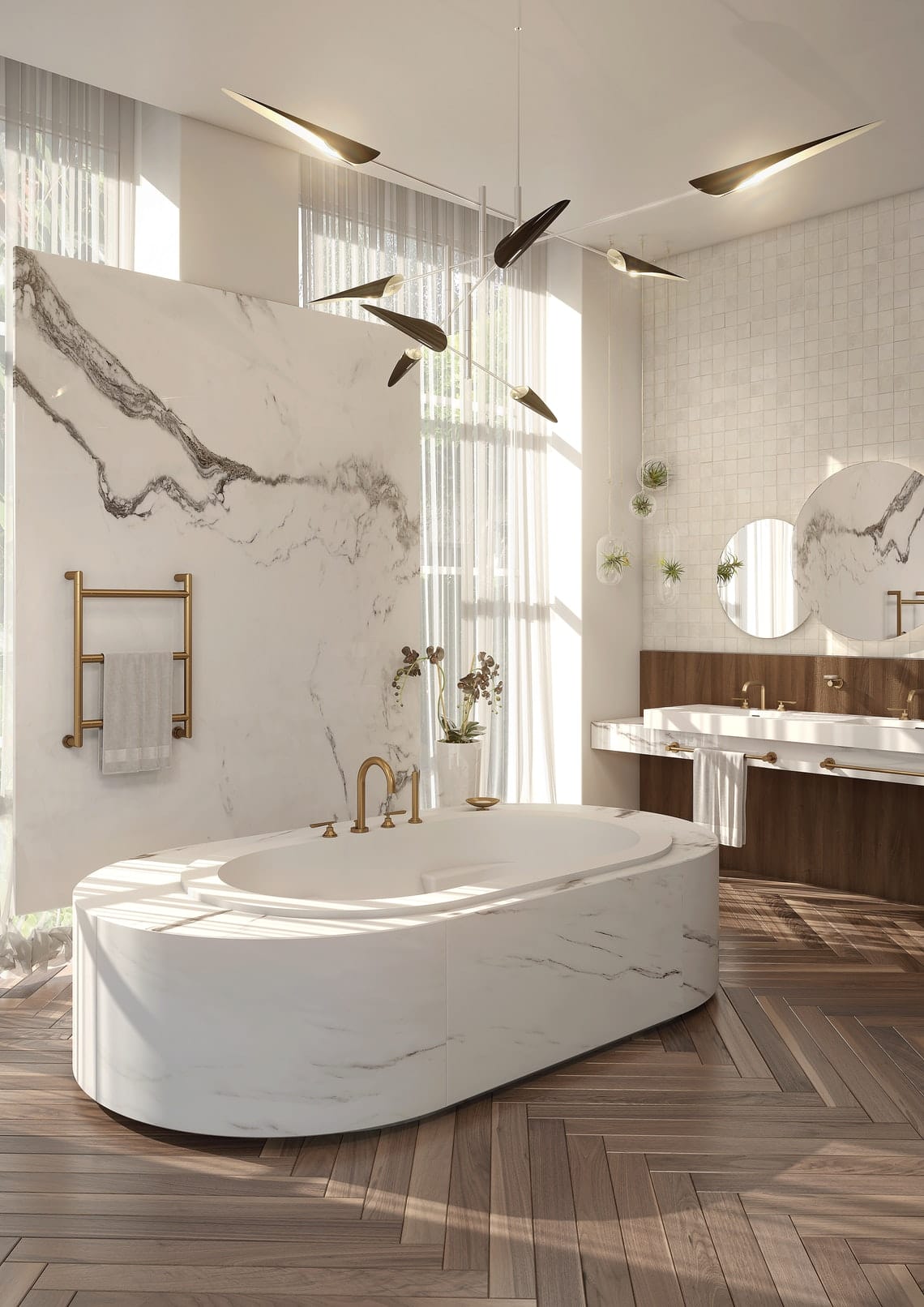 Concept Virtual Design is proud to utilise their talents and love of luxurious creativity, offering an exceptional design and setting out service that has won many awards.
View our new updates on Instagram here