Anti bacterial WC technology
Bringing a new meaning to bathroom hygiene, cleanliness and comfort Villeroy and Boch offer ground-breaking technology to take your well-being to a new and safer level.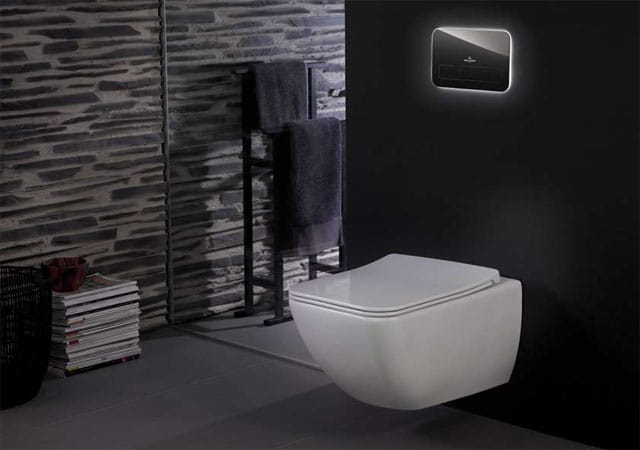 Gone are the gremlins of dirt and mould, no longer hiding in dark corners …simply because there are no corners for them to hide in. Cleanliness is addressed with a triple approach and carefully thought out design. The WC bowl is rimless and therefore easier to clean, reducing the risk of bacterial growth and unsightly stains. This fact combined with a super- efficient, no splash flush, quietly cleanses the entire bowl.
Hygiene is further maintained by anti-bacterial technology. A new innovative glaze inhibits the growth of bacteria by 99.9%, whilst dirt repellent surfaces using a ceramic plus finish again inhibits the growth of bacteria. It is easy to clean and resistant to acids and alkalis. Indeed, a champion of hygiene is offered to take the modern bathroom to a new level of luxury, making it suitable for all high quality sustainable developments and private residences.
A confidence building demonstration of the superb efficiency of the WC can be found at:
<
Viclean U – Combination of WC and bidet
A new experience of bathroom comfort is offered by the Viclean U -combination of bidet and WC. The ultimate experience of wellbeing is provided by a comfortable water jet, an automatic, electronic, quietly opening and closing lid, an integrated seat heater, a soft ergonomic air/skin dryer…the ultimate expression of discretion whilst taking care of your intimate needs. An intelligent LED light enables night time use.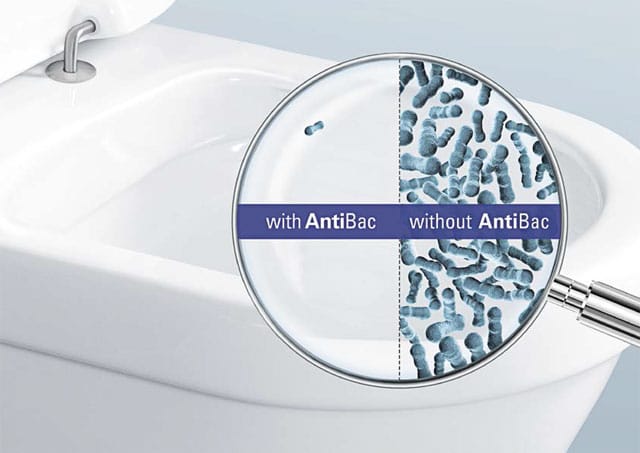 Again, leading the field in terms of hygiene, Villeroy and Boch have addressed the needs for the high standard of cleanliness and comfort required by a modern, discerning person, by integrating the easy clean ceramics plus finish with anti bacterial technology, which is long lasting giving you confidence for the entire life of the product. Reassuringly, saving water and energy, the unit is powered by TOTO.
To see the product's superb performance see:
<
Concept Virtual Design have been given a 10/10 best showroom rating by independent reviewers from Kitchens Bedrooms & Bathrooms Magazine.