Walk In Wet Trays… For Your Luxury Development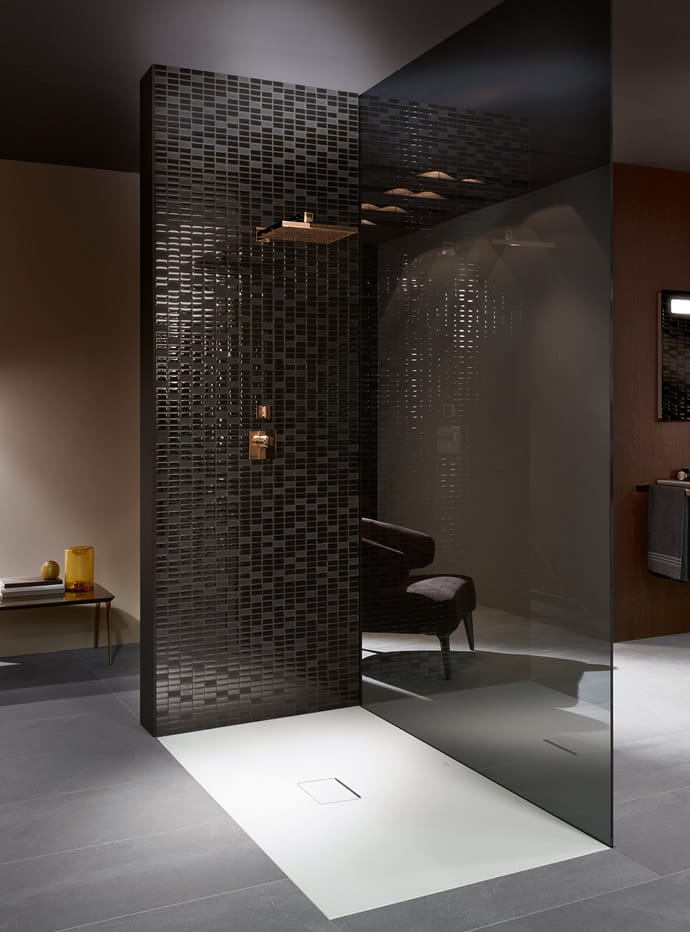 The term "wet room" may not conjure up an image of beauty, but in fact the room has scope to be a masterpiece of design and style. It's also a fantastically versatile option in terms of functionality and looks, with a plethora of ideas to choose from.
Tailoring a walk in shower to meet your needs, means you can use flush fitting wet trays that reduce lines in the floor. Walk ways are simple and elegant, in keeping with the design of the room. For new build developments, the surround of the tray can be fitted to sit flush against the tray edge and for refurbishments, if there is a wooden construction floor,  the tray can also be raised on a pedestal to create a splash back zone.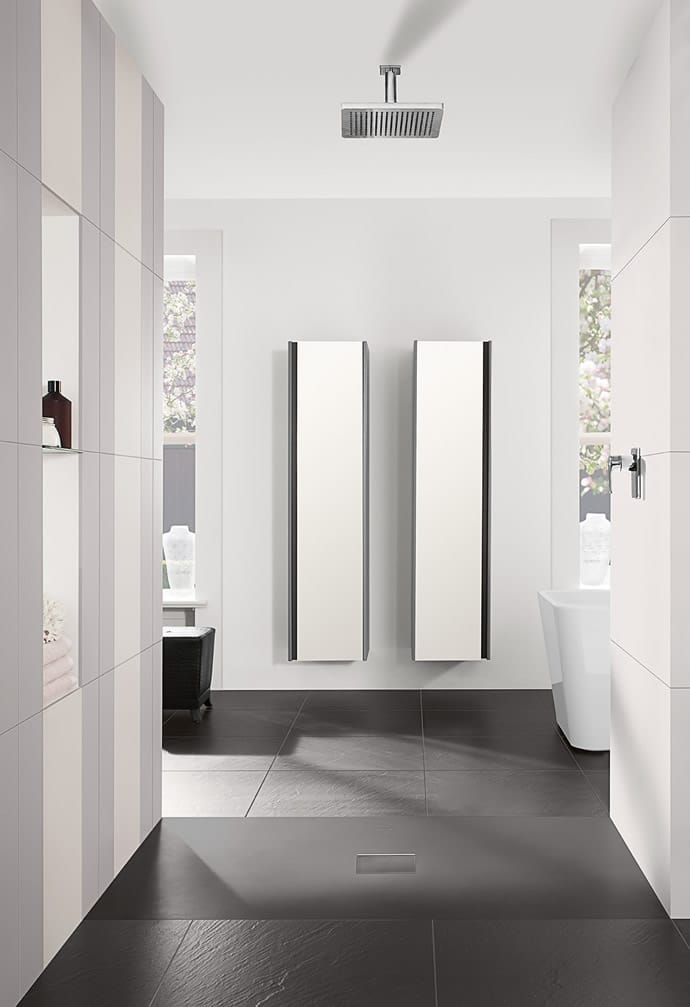 Whether you're after something bright and spacious, or cosy and warm, a wet room can be a wonderful addition to any new build, luxury development or a high end refurbishment. Space can be maximised with a walk in shower, finished with a luxuriously wide shower head and tiling that can be fully customised, creating the perfect feel to the space. The wet tray is 100% waterproof to ensure no leaks, and, of course, non-slip materials are used so you can truly relax and rejuvenate in something that is both elegant, yet practical.
Here in our showroom you can see how perfectly we combine functionality with beauty, putting together designs that appeal to the eye, yet still meet all the practical requirements.
Concept Virtual Design have been given a 10/10 best showroom rating by independent reviewers from Kitchens Bedrooms & Bathrooms Magazine.