TOTO Floatation Bath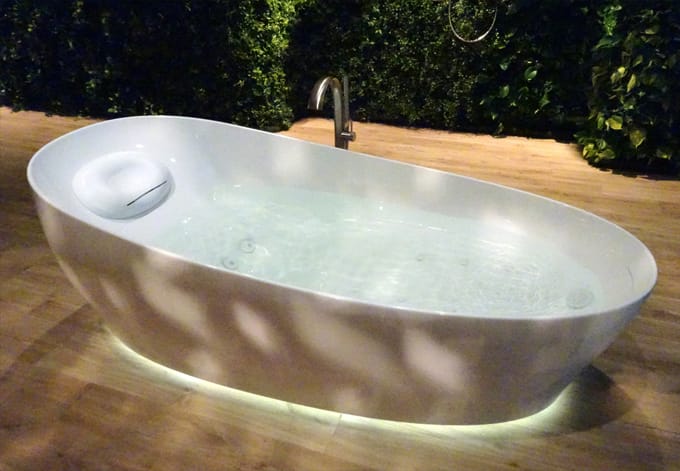 The revolutionary Floatation Bathtub from Toto offers not just complete relaxation, but healing to both body and mind. This experience gives you the chance to experience complete weightlessness, which can help relieve chronic fatigue and immerses the bather in relaxation so deep it will put them in a meditative state – the experience that Toto has named "Zero Dimension".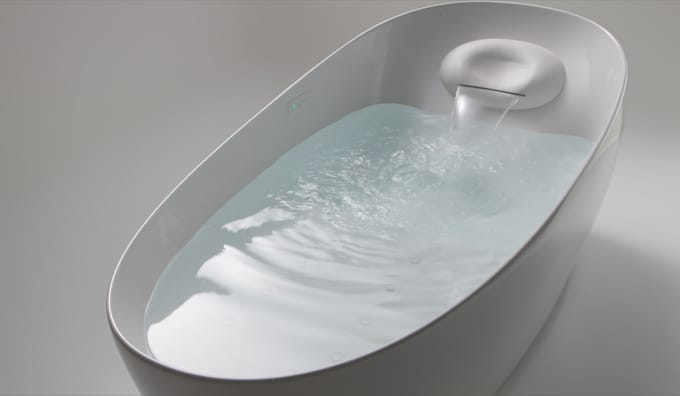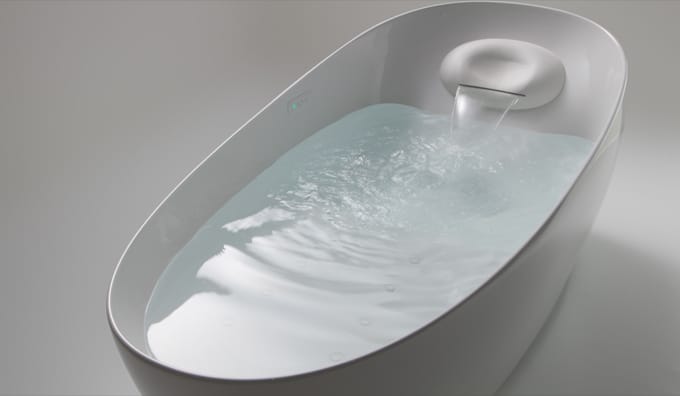 Toto spent 10 years developing and researching the impact of water pressure on the body, resulting in the creation of this specialist bathtub with the perfect reclining position to induce muscle relaxation – a similar body position to that of astronauts when sleeping in zero gravity. An ergonomically shaped pillow features warm water flowing out of it onto the neck and upper body, accompanied by massaging jets around the body to further intensify the relaxation and regeneration.
This award winning Floatation Tub has been highly praised for its remarkable research, which resulted in this astounding stress-relieving, health boosting design.
Concept Virtual Design have been given a 10/10 best showroom rating by independent reviewers from Kitchens Bedrooms & Bathrooms Magazine.