Statement Cloakrooms Of Pure Luxury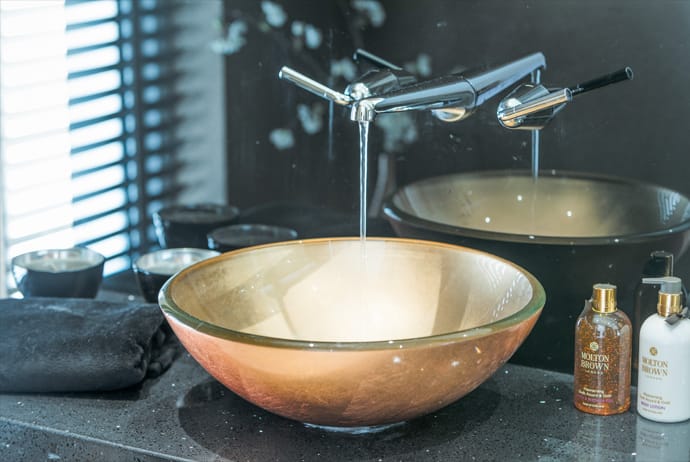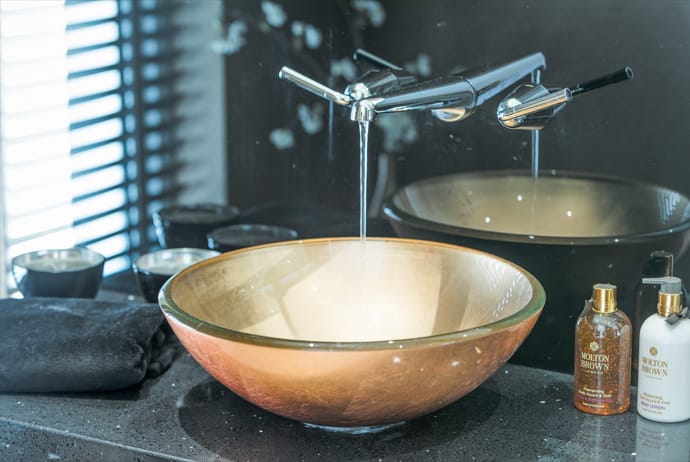 When guests visit your luxury home, one of the most important rooms they may see is a cloakroom where the opportunity to create something special simply must be taken. Sumptuous decor here can create a really unexpected breathtaking statement, with high end finishes and luxury detailing necessary to take these spaces to the next level.
Our design team have expertly designed and created these statement cloakroom projects for some of our luxury private client new builds, where a high end luxury feel is a real opportunity for exploring our wealth of knowledge of the market, the latest trends and styles that will bring together a design that oozes opulence, extravagance and sophistication.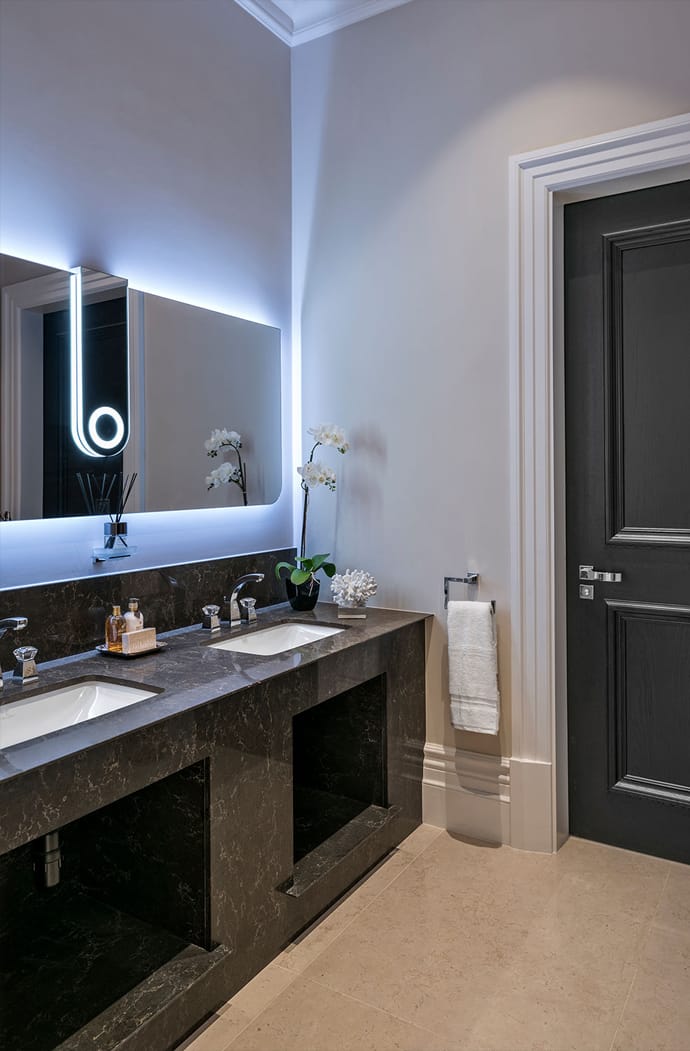 To put together such an opportunistic area, creative lighting and the optimal use of space can focus the eye on the movement of the decor, the fine veins within marble or glass decor basins for example, or the glisten of a feature tile that sparkles as you cross the floor. Such attention to detail can really heighten the experience of walking into a room and finding yourself captivated by the way the decor actually makes you feel. Our designs aren't labelled "statement" for no reason!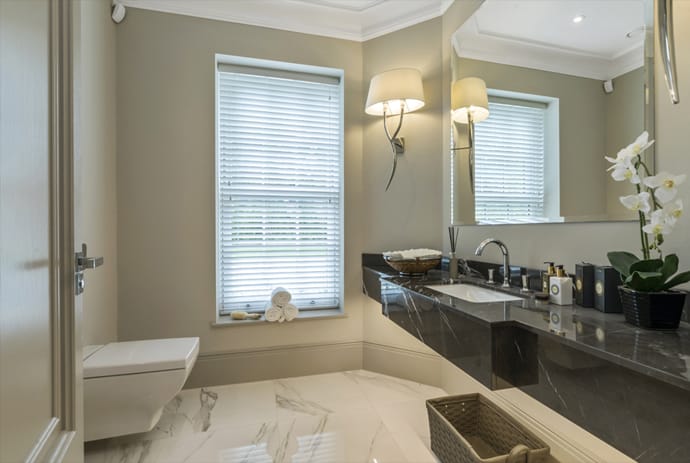 The high end finishes that our team are professionals in blending into such luxurious spaces, can add a touch of elegance and joy to the functionality of the room. With a cloakroom there is license to go beyond the sensible, to be more creative and adventurous in what it can offer, and to be part of the extravagance. Fittings, lighting and accents don't need to conform to the everyday, they can be unique!