Master Bathroom Virtual Design Service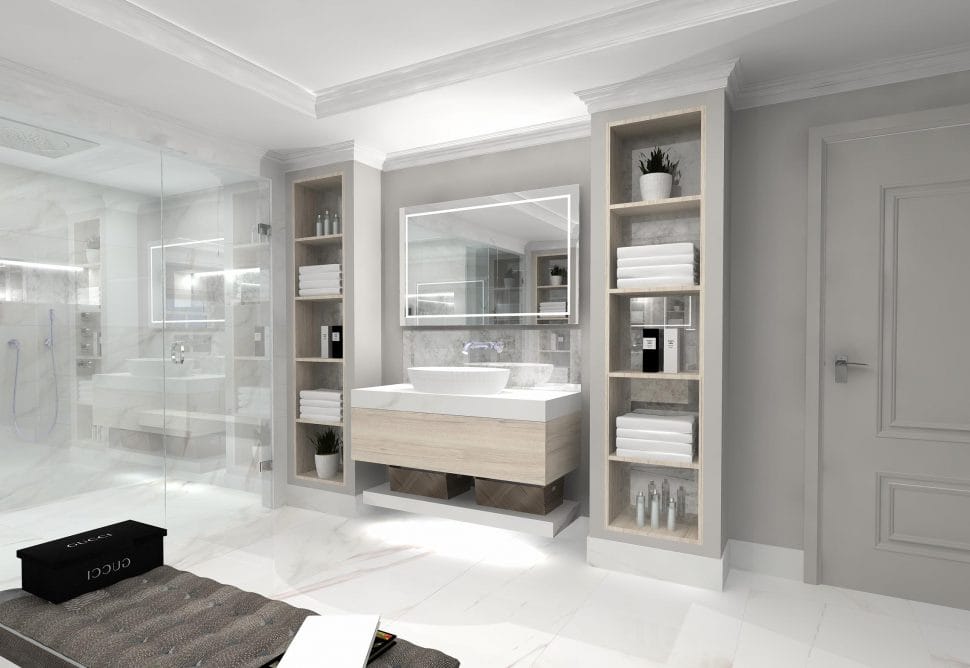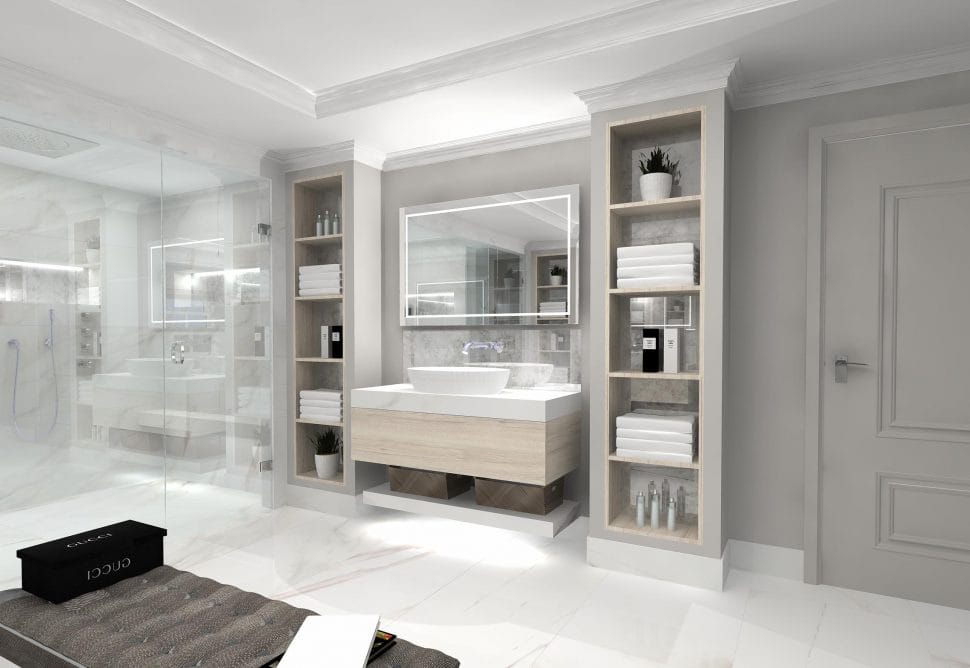 A master en-suite is the premium focal point for a luxury home, whether a new build or an existing refurbishment project, and the most important bathroom in the house. Concept's professional design team offer creative, decadent designs that tailor luxury and functionality in a striking combination that offers a benchmark for other bathrooms in the house to work from.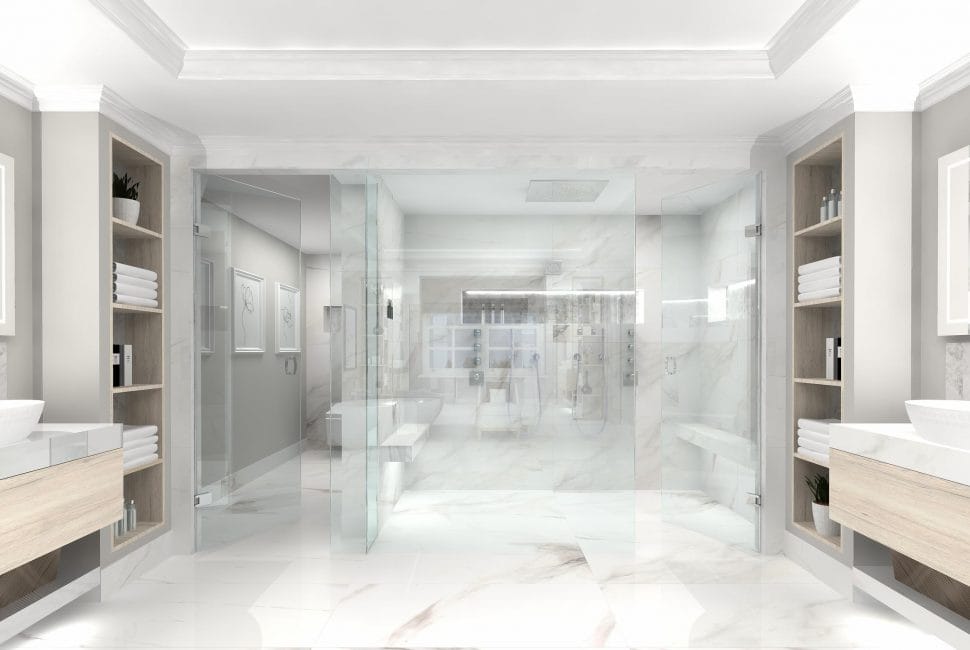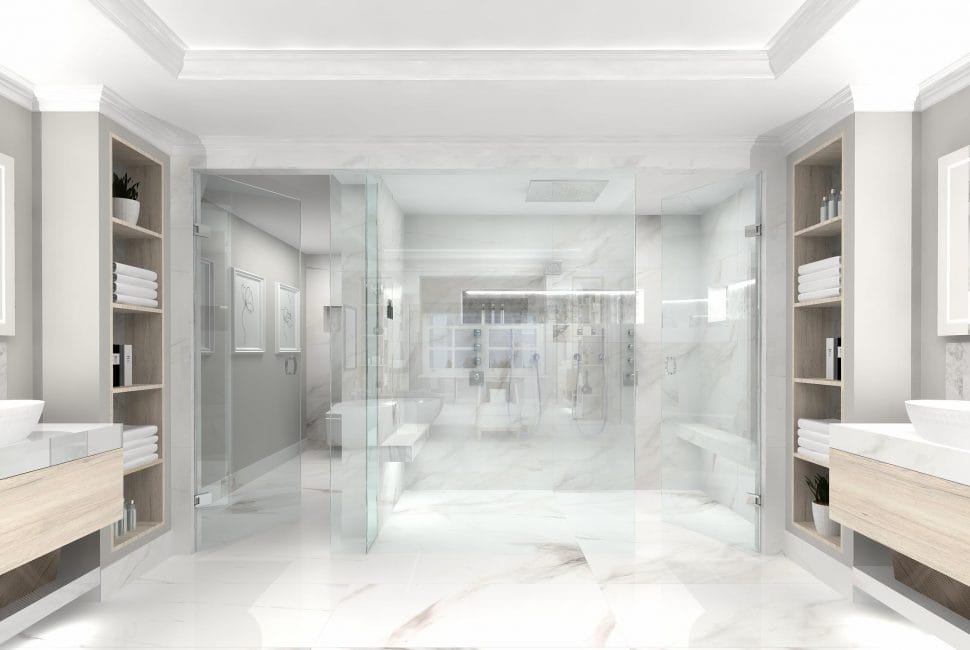 Our experienced team have worked on hundreds of projects, often from before work has commenced on both refurbishments and new builds. We are happy to have plans emailed over to us (architects plans if a new build /an extension project or alternatively your room dimensions and room photos if an existing refurbishment) and we can email you back with our overview consultation and initial cost guide.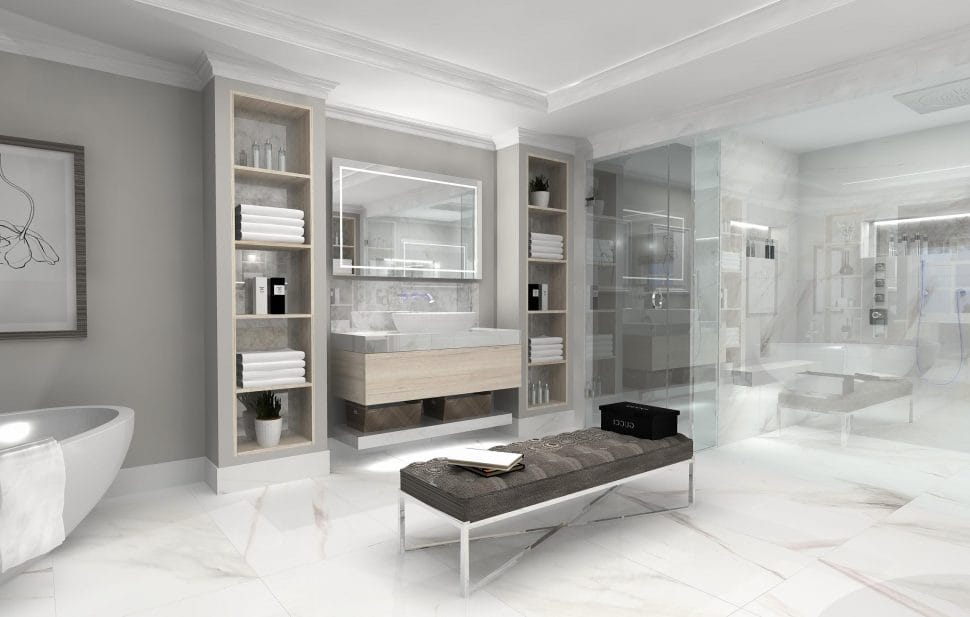 This project example shows the level of detail and virtual visualisation that our design team will produce, providing incredible results for mid to high end private client projects and luxury new build developments.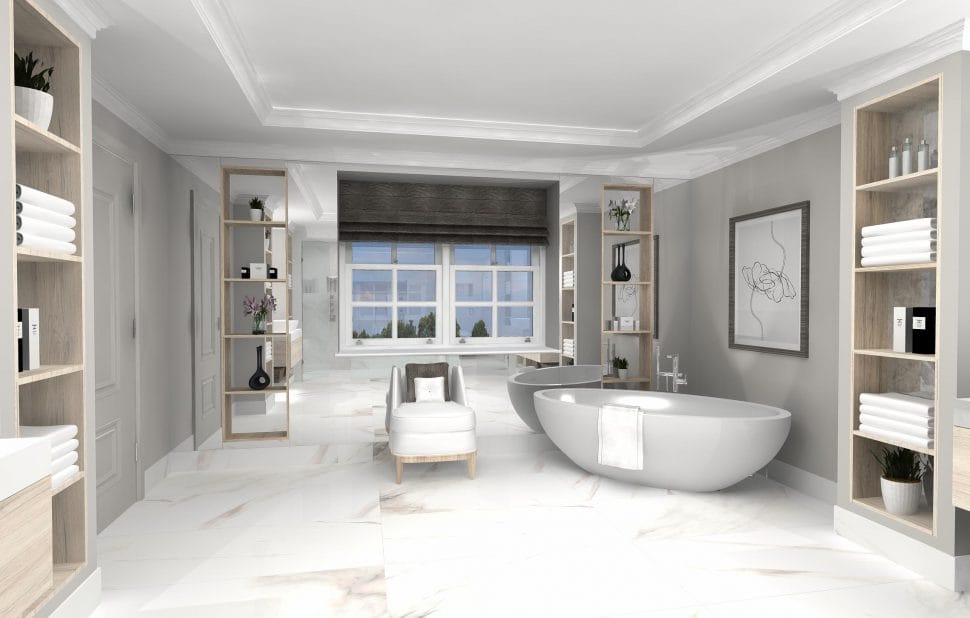 For mid to high end residential private client projects needing a fitting service, we also offer an exclusive approved installation service for the more complex, creative and detailed multi bathroom projects with seven independent skilled fitting teams who have the same exacting standards and who have worked on many of our award winning projects.