Architectural Bathroom Design Service
Our architectural bathroom design service helps you to create the luxury bathroom of your dreams with none of the stress that usually comes with renovations or development.
Designing a new build or refurbishment requires accuracy and consistency, as well as suppliers and contractors you can trust to ensure the finished product ends up exactly as you planned – preferably without any nasty (or expensive) surprises along the way.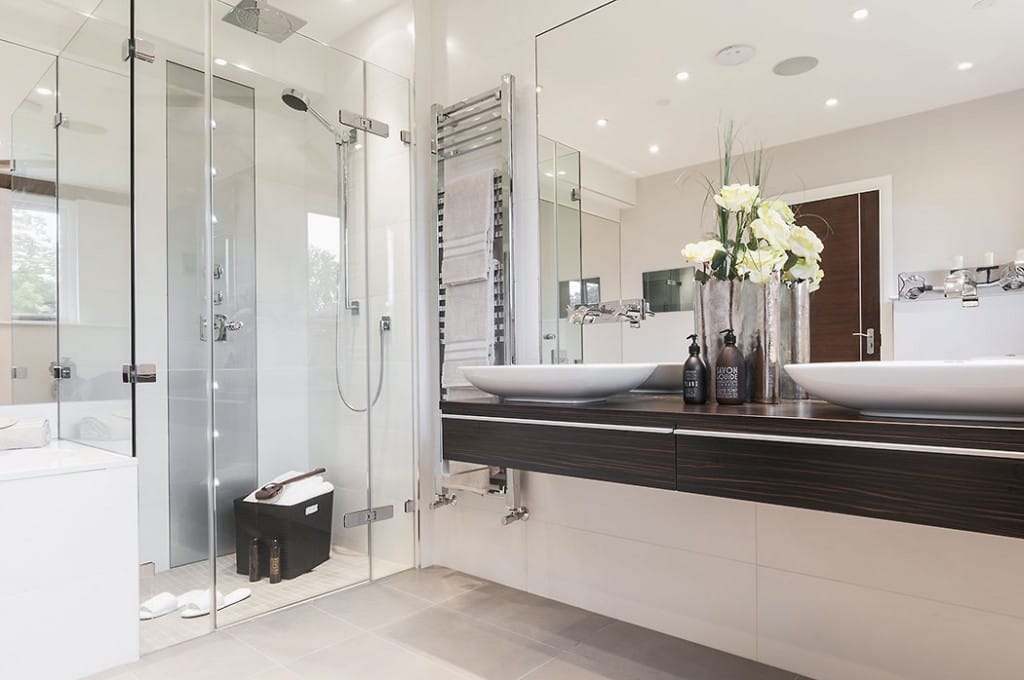 By using our architectural design service from the very beginning of your project, you will be provided with a free A3 colour virtual design presentation to help each trade involved, to see every last detail of the build. Being involved at an early stage, allows us to document each aspect of your design, such as placement of plumbing pipe work & wastes, tile calibration joints,lighting positions, doorway adjustments and full setting out on fixtures and fittings. We can also make this data available to you and your team via DWG format – a secure, multi-user, 3-dimensional design storage and sharing facility as well as full technical folders for site use.
Bathroom design needs to be functional as well as aesthetically pleasing, and this often comes down to a delicate balance of placement and technical details – A luxury bathroom should be centered around both function and form, providing you with a serene, stylish space, that you will enjoy using for years to come.
We understand how important it is to agree and set out the bathroom layouts at the design stage, removing the need for inconvenient alterations and costly changes later in the building stages. Not only does this keep your costs down, it shortens your schedule and ensures each person working on your project knows exactly what they're doing at all times.
We've worked with numerous clients in the Berkshire, Bucks and Surrey areas, from luxury house builders to refurbishment specialists, development contractors to individual clients. All looking for a top quality architectural, bathroom design service, from start to finish, with Concept's detail and flair.