Concrete In Style – A Work Of Art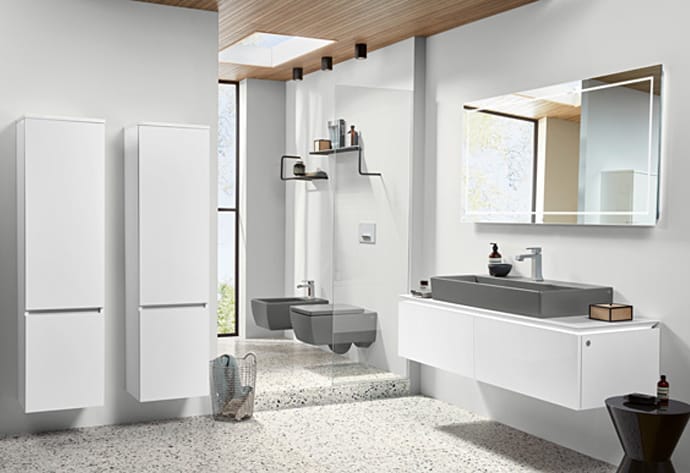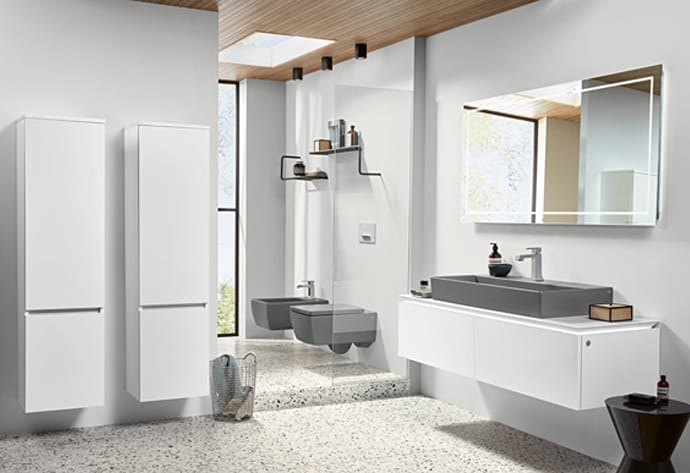 Statement bathrooms are a carefully crafted work of art, put together through talent that focuses on stepping outside of the lines, nonconformity to the usual and a vast knowledge of product markets, trends and finishes. That's what makes Concept Virtual Design professionals in thinking outside of the box when creating totally bespoke statement bathrooms, whilst utilising our collective expertise and knowledge of design, bringing in the addition of having the largest ranges of Villeroy and Boch products on display in our award-winning showroom.
Villeroy and Boch's stunning Memento 2.0 sink in Concrete has sparked excitement in the world of design, delivering eye-catching statement to high end bathrooms that ooze style and sophistication. This surface-mounted basin, made from TitanCeram, features an exquisitely sleek structure with incredible strength and durability, while the contemporary feel adds a decadently urban touch to a statement bathroom.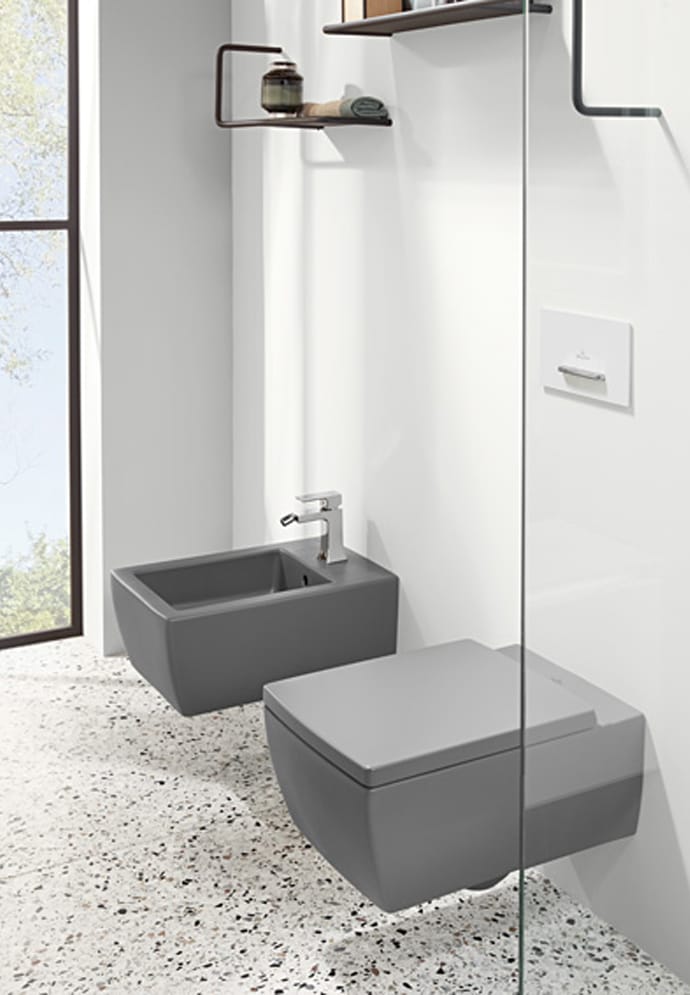 We focus on the individual client and have a vast portfolio of sumptuous designs brought to life in homes that span the country, with projects in places including Maidenhead, Windsor, Twyford, Henley and Marlow. We live and breathe creative design where luxurious intricate details are an integral part of the unique way we approach each individual project. You can see examples of our work on our project page here: https://conceptvirtualdesign.com/projects/.