Working The Smart Way During Covid-19 Government Direction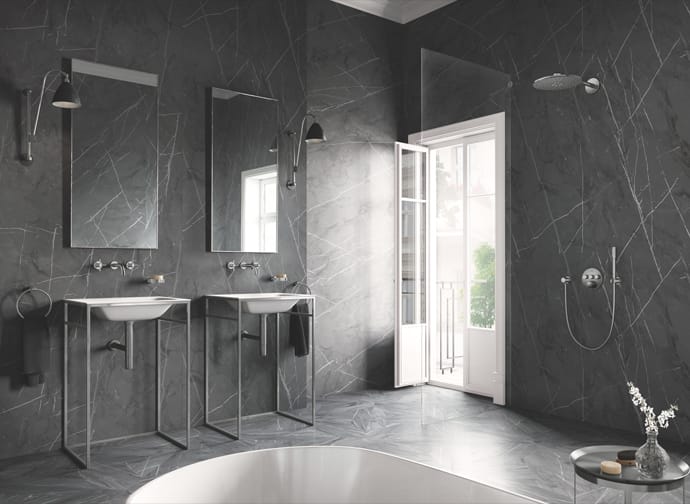 Following Government direction to stay safe during the COVID – 19 pandemic, Concept Virtual Design have implemented new smart working and off site procedures, we are fully contactable on info@conceptvirtualdesign.com
For clients who have new development site projects, extensions or require private profession bathroom designs, we are designing these as normal and with our creative virtual design service .
Listed below is our latest product style offering from Grohe, one of our key partners.
Emerging from Grohe's Germany designers is an exquisite new shower and tap finish to compliment a timeless, contemporary interior design for luxury new builds or high end renovation projects.
Created from hard graphite these items take interior design to the next level, while Concept will colour co-ordinate to the style and colour of your bathroom, giving the most desirable results for a sumptuous statement bathroom.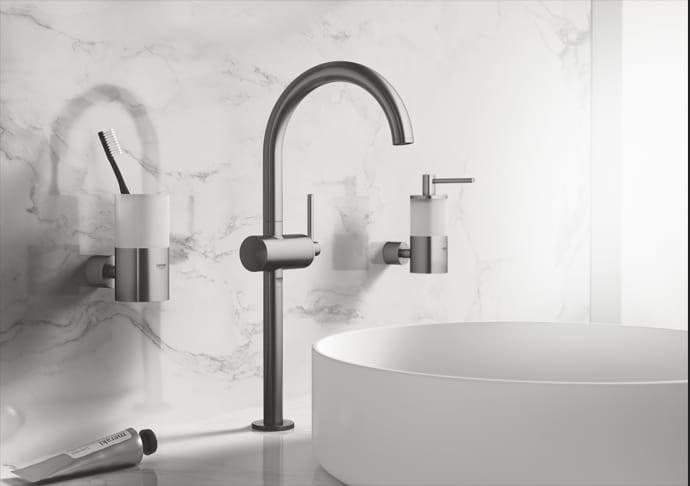 Concept Virtual Design carefully tailor each detail to create the perfect aesthetic that will transport you as you step into the space, and Grohe's exceptional tap and shower finishes add elegance and movement to the room, with careful linear sculpting and decadent fluidity.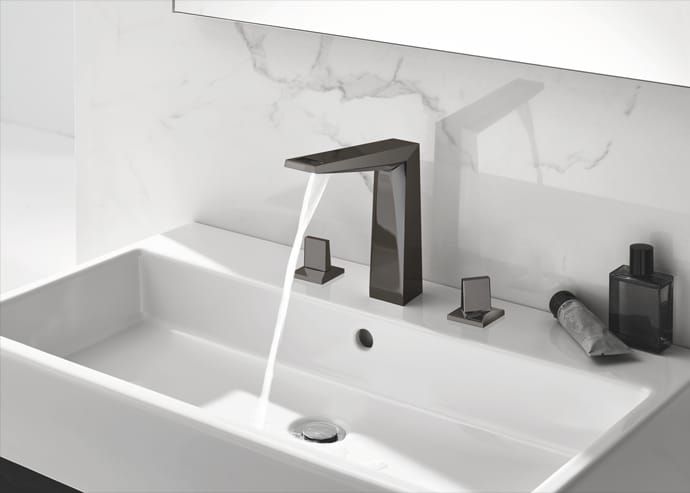 Concept are experts in professional virtual bathroom design for luxury private client refurbishment projects and high end new build projects, with an award winning design studio covering Berkshire, Buckinghamshire, Surrey and the South East.