Statement Glass Decor Mosaics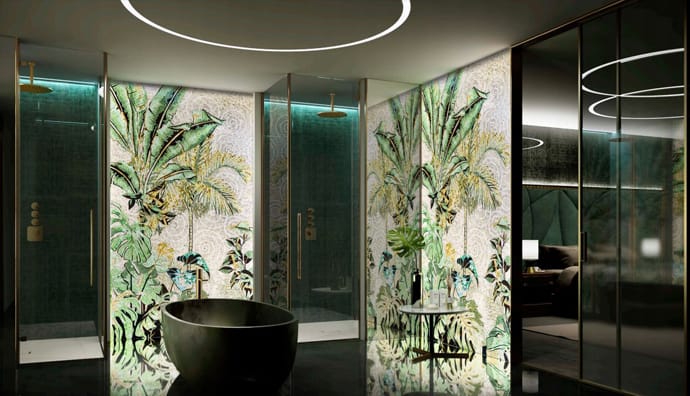 Decor is a canvas for creativity, inspiration and exploration. The depth of detail can transport a person hundreds of miles away from their home. It can change the balance of their mood. It can undo the stress of a day and it can shift the way the world is perceived.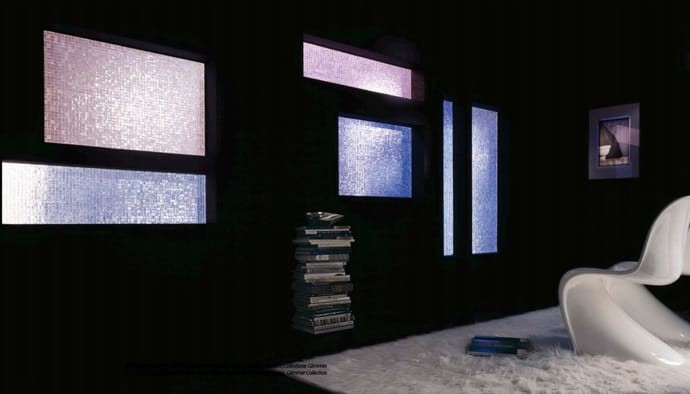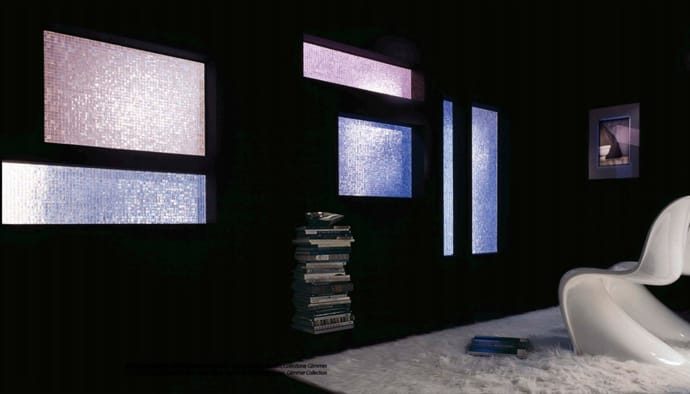 Everyone uses their bathroom space several times a day. It's where you prepare in the morning, and it's where you set up for your rest at night, so it makes sense that the decor can influence how you feel and how you set up your expectation of what the day will bring and how you will handle it.
For Spa and Wellness Areas, an exciting way to bring a certain mood to a space is with glass decor mosaic, to create accents that ooze a high end feel while enhancing the atmosphere of the space. These can be back-lit and illuminated to provide the lighting that can relax or invigorate the soul at the end or beginning of the day.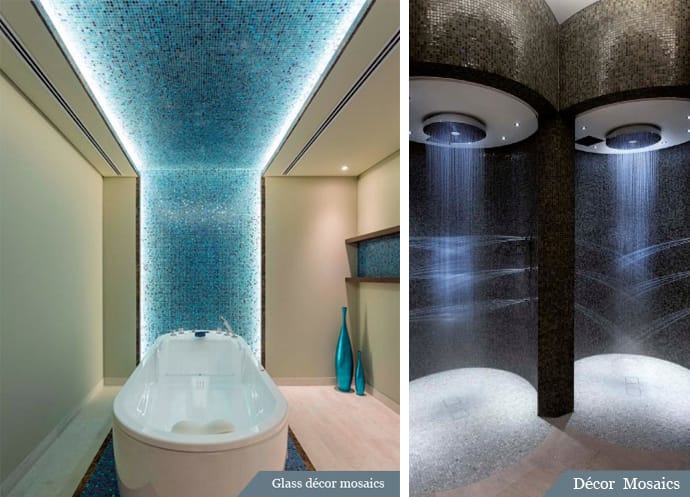 These luxurious glass tiles are versatile and textured, ideal for surrounding top of the range fittings and fixtures, turning these into focal points or flowing movement within the space. The range of colours offers decadence and the option to bring in sophisticated brightness where the atmosphere can be directed to employ a natural mood enhancing feel. View one of our latest case studies for concept virtual design here.
The canvas is limited only by imagination. Concept harnesses the power of this alongside their knowledge of the market, trends and styles to create timeless, high end bathroom designs that offer exceptional quality for statement homes.