Making the right styling choices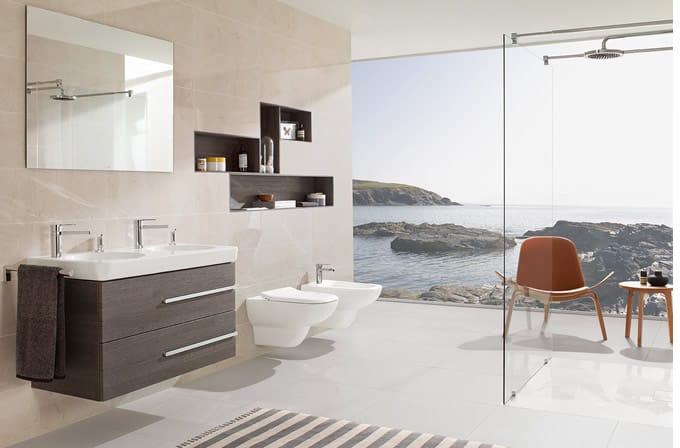 There are so many options and styles that it can feel a little overwhelming when it comes down to making decisions about your bathroom design and decoration. There is so much scope, especially for new build projects where the design process starts from scratch, so it is important to make sure your design meets every requirement, in both functionality and style.
At Concept, we will colour coordinate and detail your bathroom design or project, using the very latest product ranges, textures and colour tones, making sure we style these timelessly for you. When we design the space for you, you can rest assured that the result will not only be truly stunning, but will last for decades to come, looking just as good as the day it was finished.
Everyone knows how important colour coordination is, but not everyone finds it easy to do and it will definitely make or break a project. Our design team can design your bathroom and make sure the colours go together perfectly, to give a sophisticated and luxurious feel.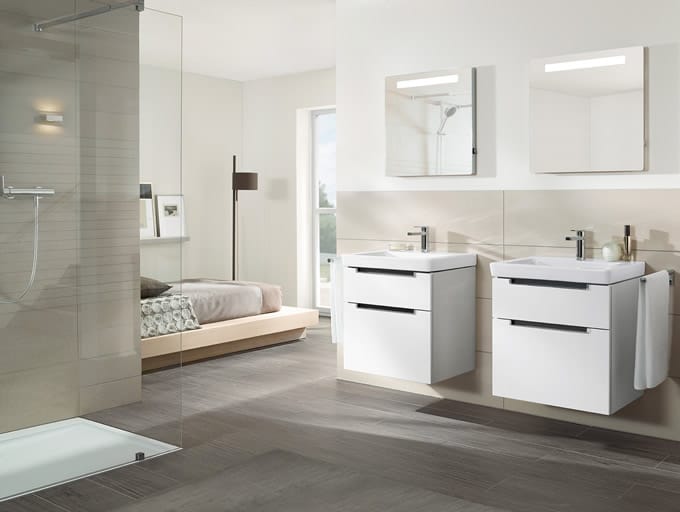 Villeroy and Boch have a beautiful range of wood effect porcelain tiles, in five different wood hues, that complement a whole range of styles, providing a realistic wood look that many mistake for the real thing. These stunning floor tiles can be worked with many different colours to create as energising or as soft an atmosphere as desired, when teamed with carefully picked wall colours and features, such as vanity units or lighting. Carefully selected vanity units can offer a range of benefits, not just practical storage space. They come in a range of different finishes and can help define a style, adding extra detail to create a classic, contemporary or modern feel to your project. Whatever feel you are after, Concept can design a truly divine project for you, that you will be proud of.
Concept Virtual Design have been given a 10/10 best showroom rating by independent reviewers from Kitchens Bedrooms & Bathrooms Magazine.