Luxury Shower Room Design in Beaconsfield
At Concept Virtual Design we are experts in luxury shower room design, offering bespoke interior design and setting out services to customers in Beaconsfield and the surrounding area.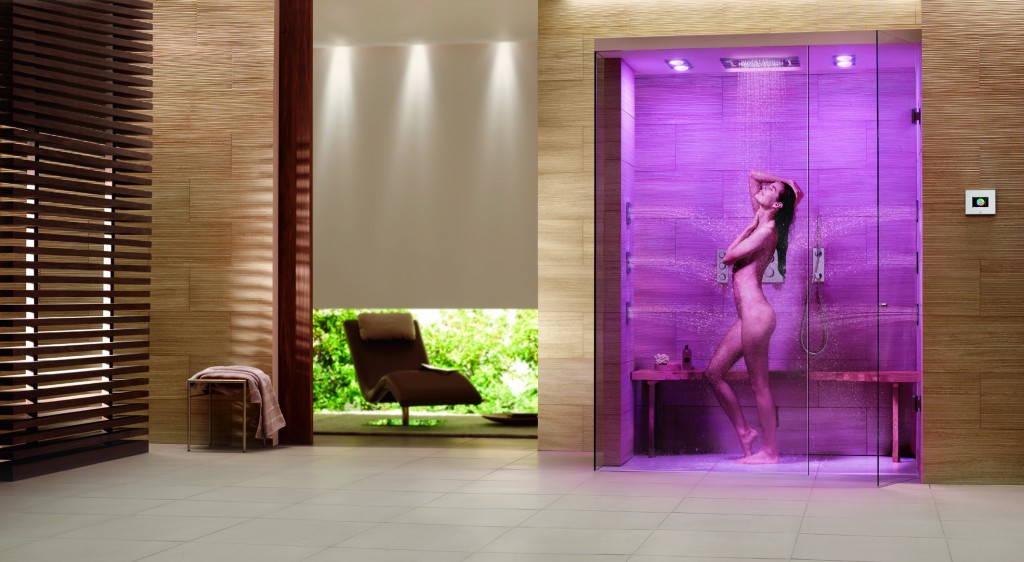 We believe a shower room or wet room shouldn't just be a functional space – luxury design means creating a bathing space that is a joy to be in, incorporating high quality fixtures, mood lighting, tactile materials and stunning design elements to provide you with a refreshing and relaxing showering experience.
Shower rooms and wet rooms are the ideal addition to any home, providing a valuable showering area that can be constructed in any area of your house – as an en-suite, adjacent to an existing master bathroom, in attic spaces or lower floors. Wet rooms and shower rooms can add value to your home as well as offering a luxurious bathing space, especially when fitted with massage jets or high-end shower fixtures like the Grohe Spa F-digital Delux controller.
The F-digital Deluxe ambient controller allows you to adjust and customise your shower to stimulate the senses, including controls for lighting, sound and steam. Using audio-therapy, chromo-therapy and steam-therapy, GROHE's new digital shower control transforms your daily bathing routine into an invigorating and detoxifying experience. 'Steer' light, sound and steam within your shower area to listen to your favourite tunes, dim and change the colour of your lighting, and add steam for extra relaxation and purification. The GROHE Spa F-Digital Delux controller can be combined with GROHE's Allure faucet range and Grohtherm F metal architectural water controls to suit your individual design aesthetic.
Concept Virtual Design works closely with GROHE products and technologies to provide the best quality bathroom supplies to our Beaconsfield customers and clients. To discuss your shower room or wet room plans please contact us at www.conceptvirtualdesign.com
Concept Virtual Design have been given a 10/10 best showroom rating by independent reviewers from Kitchens Bedrooms & Bathrooms Magazine.