New Feature Vanity Bowls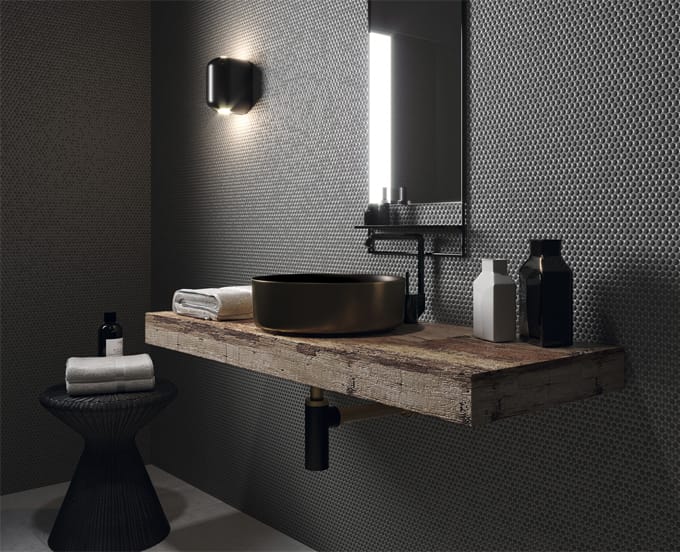 Sit on stone and glass basins can be a creative way to add elegance and opulence to your bathroom project, turning a plain day to day object into one of ornate beauty and elegance. It can be the final touch or the inspiration to base a room around .
A dark, contrasting, basin in a light airy room can provide depth and drama. Placed in a brightly decorated room with darker accents, a dark luxury basin can tie in the darker features of a room, giving a modern yet soft feel to the room. Alternatively a dark textured basin can give a point of focus in a room and act as a statement piece on its own.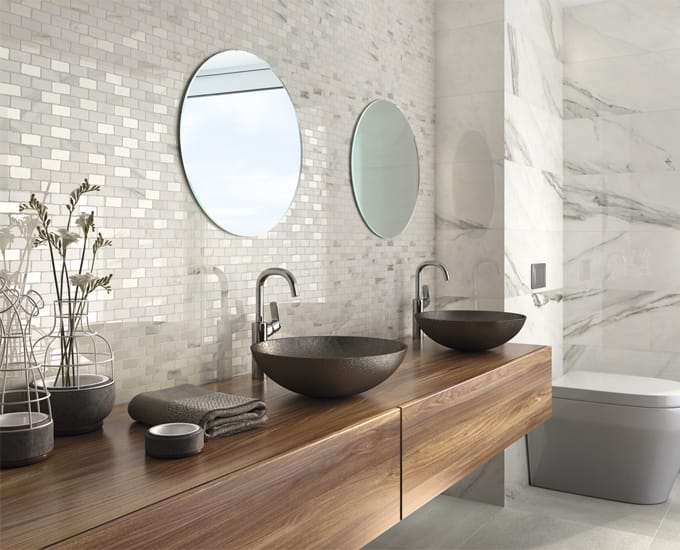 For a real splash of luxury, a stylish copper or gold basin draws the eye and projects an aura of quality reflected in the solid build of the basin. This timeless piece is bold in its simplicity and can tie together copper or gold accented decor walls in a room.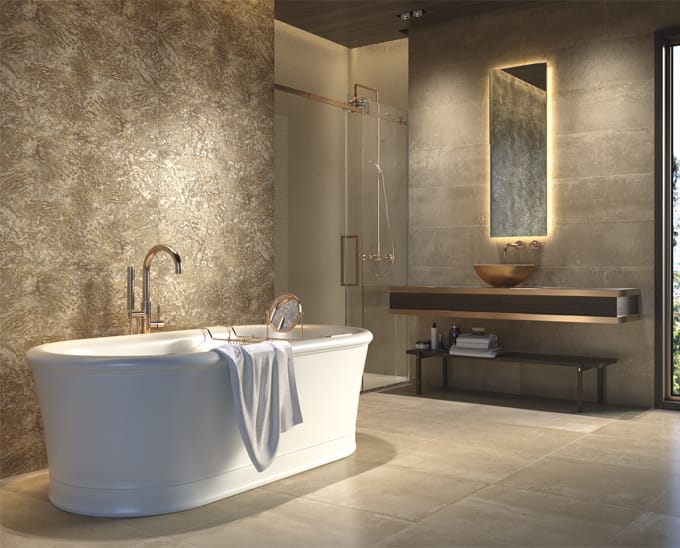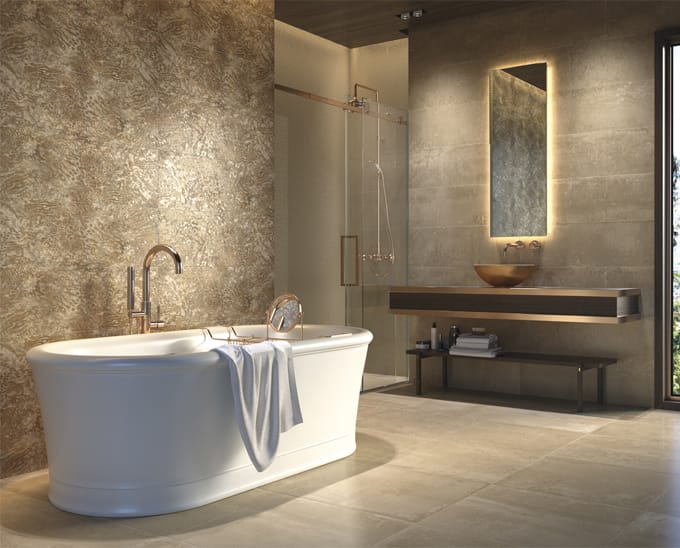 In our specialist bathroom and tile studio, we have the latest selection of hi end decors and accent wall tiles to compliment our latest colours of sit on basins . Our in house design team will intelligently colour coordinate the latest tile finishes and textures, bringing alive your bathroom project .
Please call our design team for an initial consultation on 01628 777122 or visit our latest project web page.
Concept Virtual Design have been given a 10/10 best showroom rating by independent reviewers from Kitchens Bedrooms & Bathrooms Magazine.