Luxury Bathroom Design for the Dog & Badger Cottages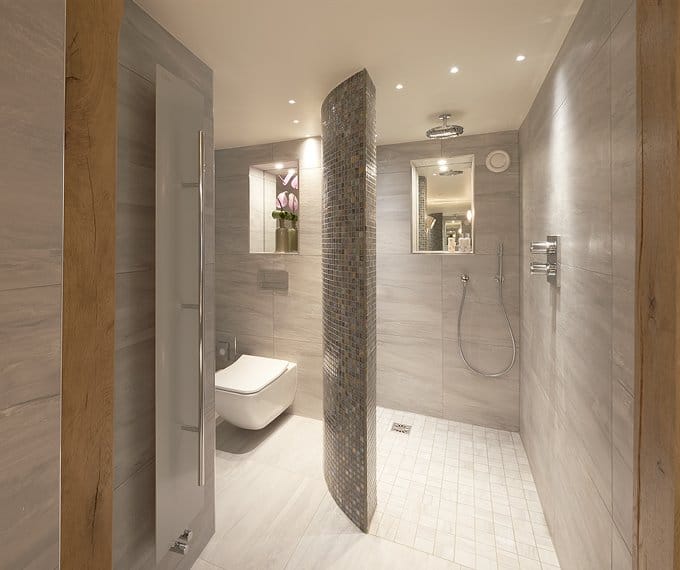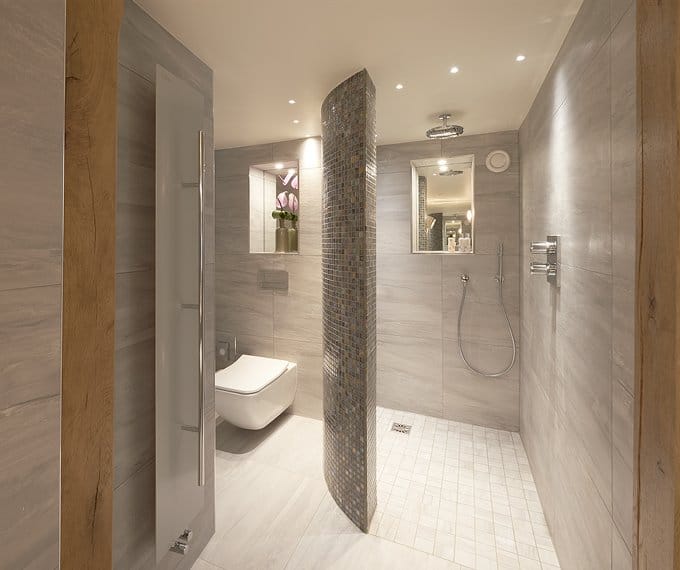 Concept Virtual Design are specialists in "Exceptional Luxury Bathroom Design", we design and supply bathroom projects for boutique hotels contracts, private client commissions, high quality refurbishment projects, as well as luxury new build developments. Concept will design and supply exquisite bathrooms that ooze luxury and decadence, with top quality products that ensure you never have to worry about durability. We work seamlessly together with the area's leading architects, developers, interior designers and quality building contractors, to transform dreams into reality.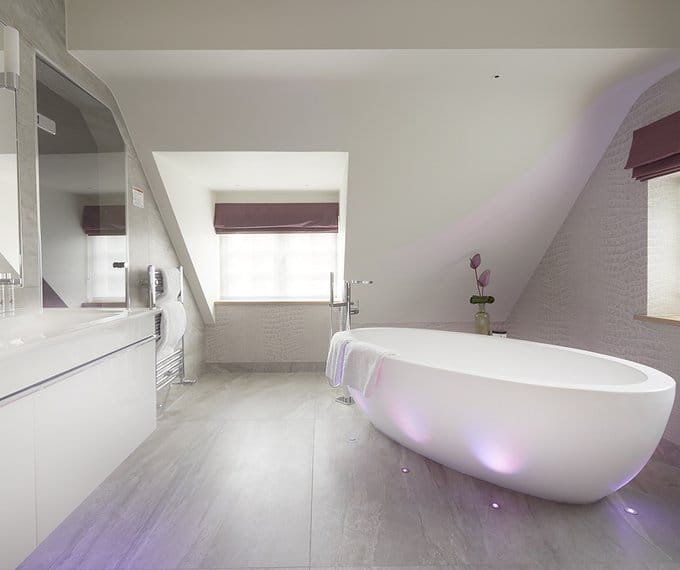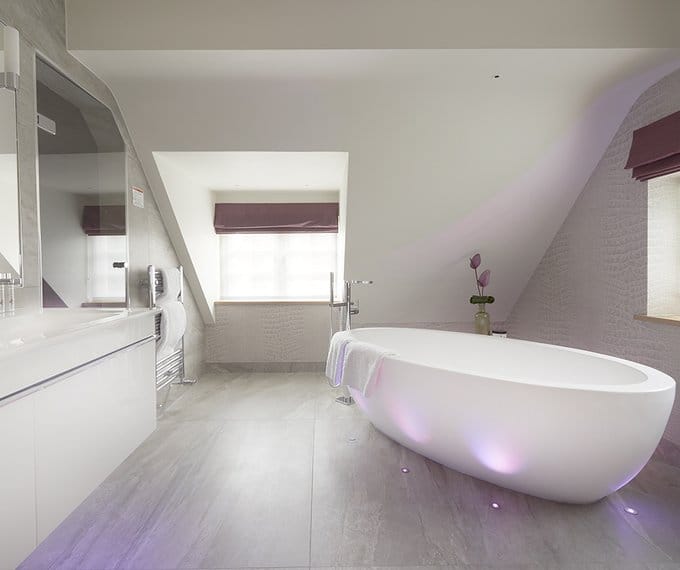 In a recent luxury boutique hotel project for "The Dog & Badger Cottages" in between Marlow and Henley on Thames – Concept Design's in house design team worked closely with the owners, architects and quality contractors, to create stunning bathrooms and beautiful wardrobes. All fittings were supplied to a very high level, with the carefully thought out design bringing a truly exquisite feel to the rooms.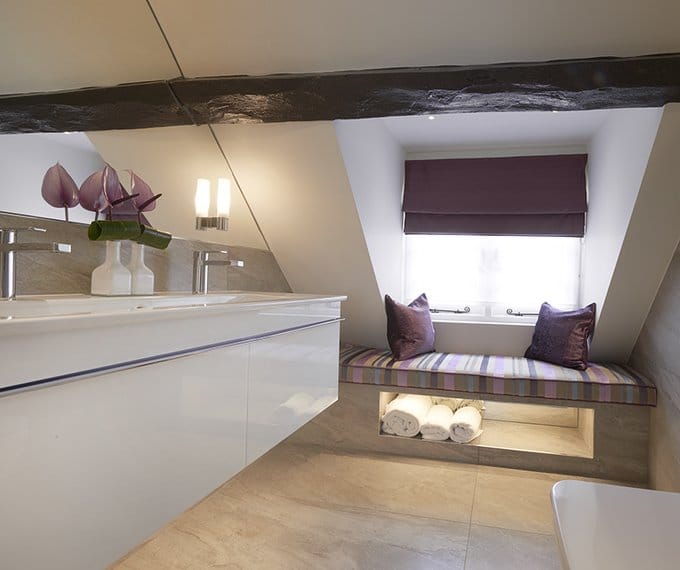 Attention to detail is key, for example, a freestanding bath lit from below with ambiance lighting. His and her vanity basins, add a touch of opulence in a new white glass finish by Villeroy and Boch, where straight, clean lines keep the room feeling light and fresh. Contemporary designs maintaining light also rejuvenate the feel to the rooms.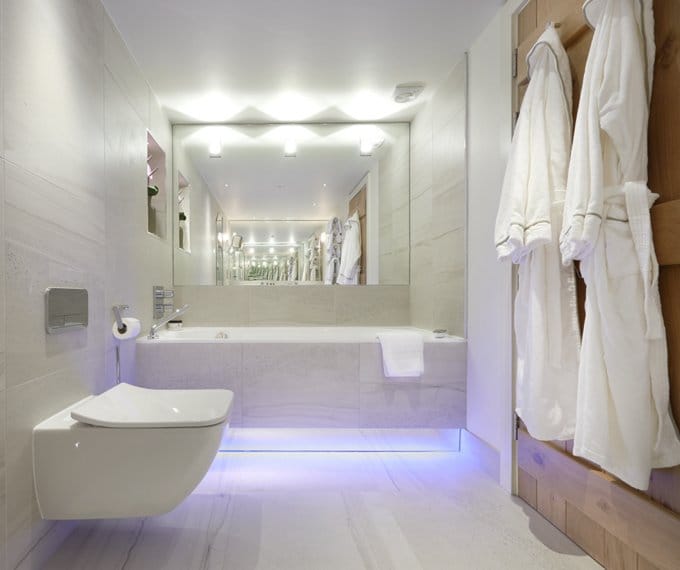 Our bathroom projects in Marlow and Henley on Thames are luxurious and include exquisite features. Concept's in house design team will put together a proposal that is customised purely for you, making it not only beautiful and functional, but unique.
If Concept Virtual Design are appointed at the very beginning of a project, we can advise on elements such as the positioning of room doors and block or stud wall and boxing positions together with full M&E works, maximising the space available to help you create pure bathroom perfection.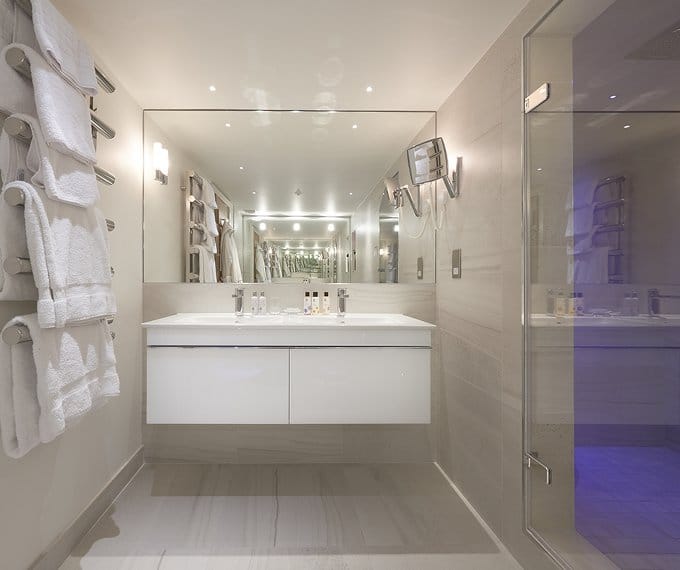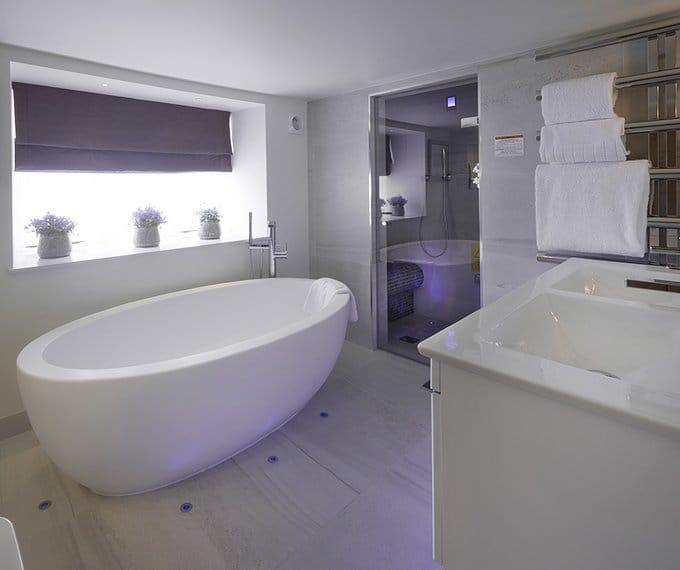 Concept Virtual Design have been given a 10/10 best showroom rating by independent reviewers from Kitchens Bedrooms & Bathrooms Magazine.