Luminist by TOTO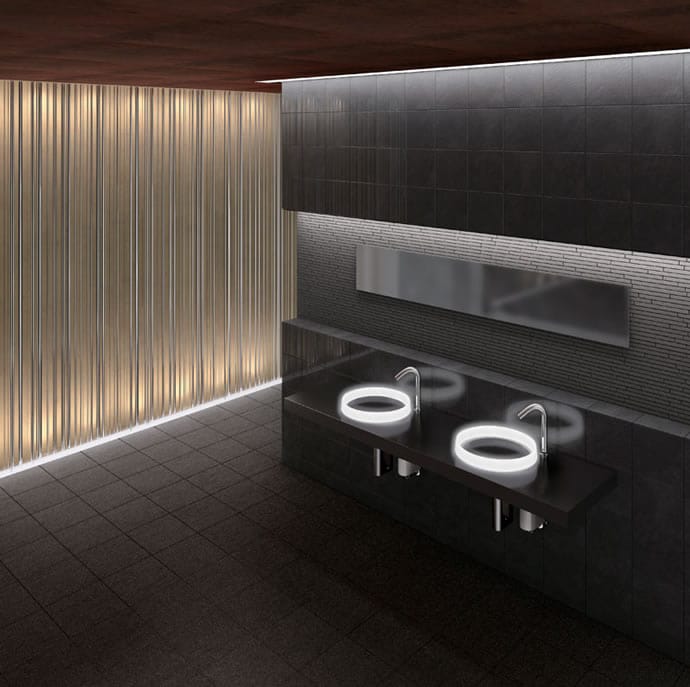 For a stunning material that offers both beauty and resilience, look no further than LUMINIST, by Toto. The durability of the material has been vigorously tested, with LUMINIST able to withstand temperatures of up to 360°C. Resistant to both scratching and high impact, LUMINIST belongs to a family of epoxy-resins that you most commonly find in aeroplane wings. You can rest assured that your beautiful LUMINIST product will last for decades to come, looking as good as it did when first installed.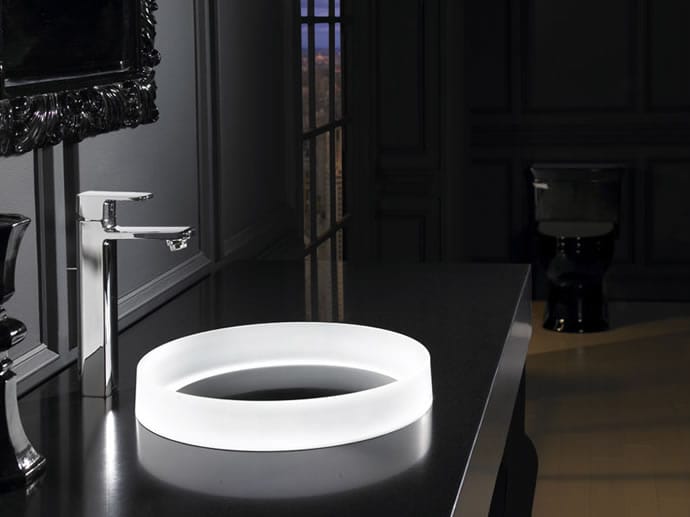 The beauty of this material comes from its translucent quality, which allows light to shine through, opening up scope for under lighting to be used to create a gorgeous, soft ambience to your bathroom. Perfect for a new build or a high-end refurbishment, the exceptional quality of the material is a consumer's dream, while the finish and luminescence is that of a designer's!
In Concept Virtual Design's showroom we can show you exactly how to perfectly combine this luxurious material into your bathroom, using the lighting to create something that looks spectacular by both day and night. We can design a bathroom that uses LUMINIST to look effortless and smooth, or for something that creates more of an impact visually.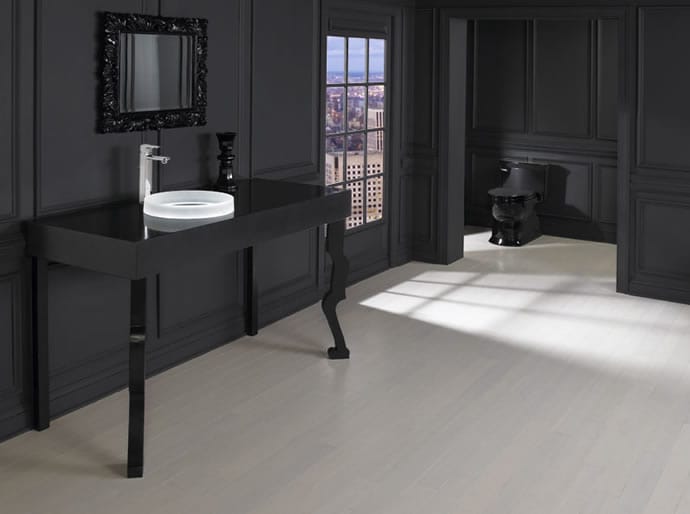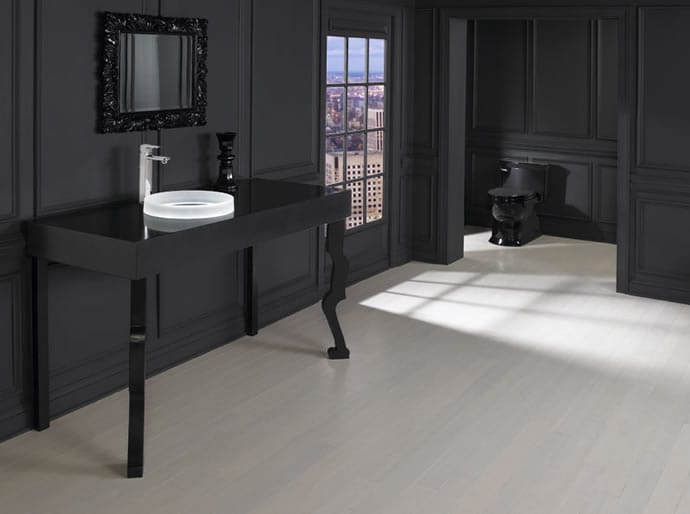 Luxurious in both style and feel, a LUMINIST sink is the ultimate in transforming daily cleansing routines into something special. The LED lighting beneath the sink will illuminate the material with a soft glow, turning your bathroom into the next level in decadence.
Concept Virtual Design have been given a 10/10 best showroom rating by independent reviewers from Kitchens Bedrooms & Bathrooms Magazine.