Exquisite Wall Tiles
Bring your bathroom project to life with an accent wall tile feature , each tile is made of glass, but perfectly imitates semi-precious stones for a luxurious finish to the room.  We have on display the latest selection of luxury bathroom designer tiles, that can be designed to create a collage of beautiful art for your pure enjoyment.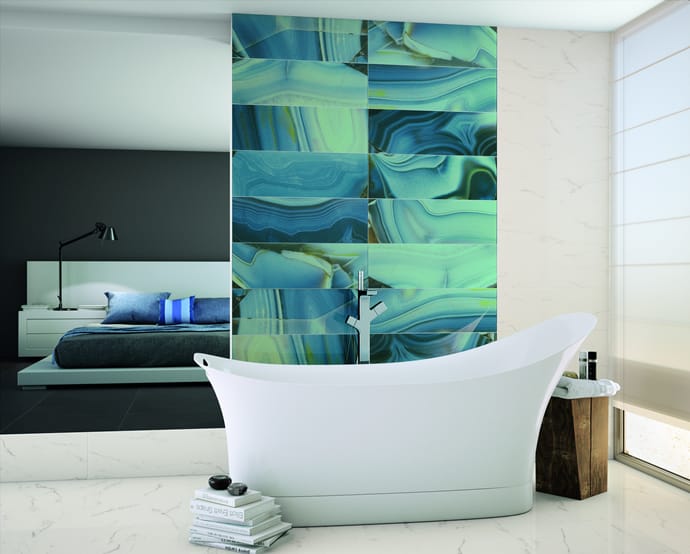 Feature glass tiles can transform a room into an exquisite space, where you can truly relax and indulge in some well-deserved relaxation or rejuvenation.
These tiles can be back-lit to bring the installation to life, which can again transform your bathroom into a softly-lit haven where you can fully relax and unwind after a long day.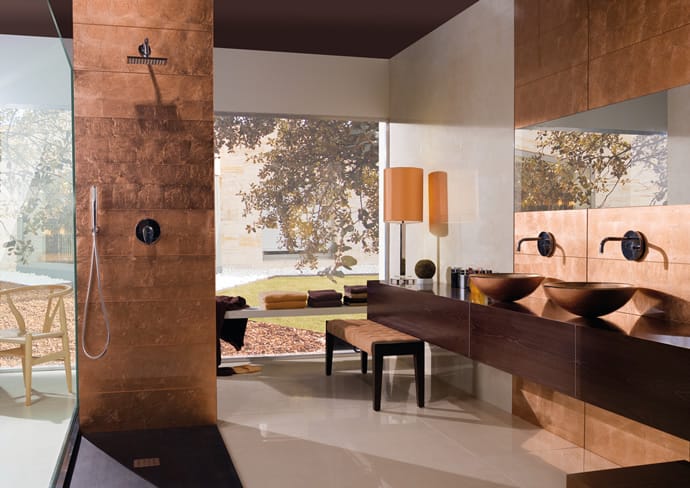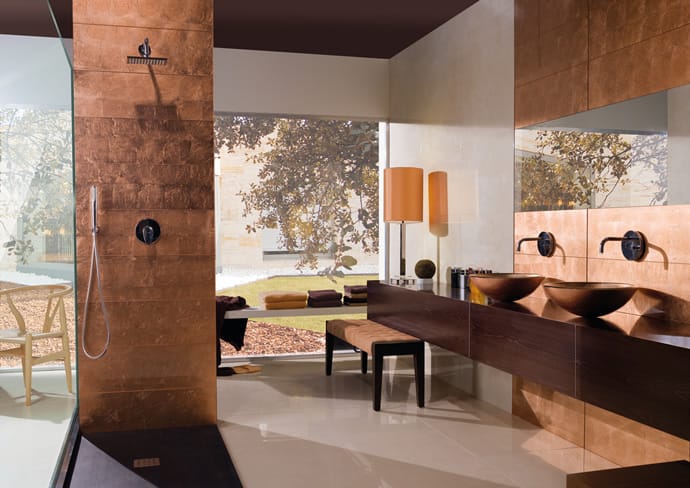 For Hi End Developments, you may consider these copper leaf  glass tiles, that ooze elegance and sophistication. These tiles look truly stunning, especially when teamed with marble and clean, crisp light colours that enhance the gorgeous style of this tile.
Concept's In House Design Team can bring your  bathroom project to life, designing each project individually, where you can energise in the mornings, to start your day and relax in luxury in the evening.
Concept Virtual Design have been given a 10/10 best showroom rating by independent reviewers from Kitchens Bedrooms & Bathrooms Magazine.