Stunning Mosaic Bathroom & Wellness Feature Walls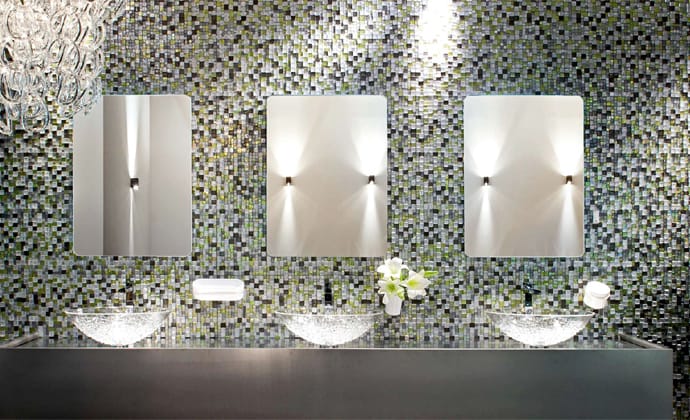 Mosaic tiles have been used for centuries to create stunning visual displays of art across the globe. At Concept Virtual Design we work with top quality tile specialist to bring you unique and eye-catching feature mosaic tiles for your project or luxury development. Mosaics can be used in a range of ways in a variety of rooms and settings, from spa décor walls to cloakroom accents, mosaic tiles can add layers of colour and texture to any room.
The Structura collection featured, has mosaic panels made of square tesserae that vary in thickness, size, colour and texture to create a three-dimensional effect. On first appearance, this range of mosaic combinations may appear to be random but the specially selected range of shapes and thickness has been expertly calibrated to create the effect of a waterfall flowing down the walls emphasising the uniqueness of these statement tiles.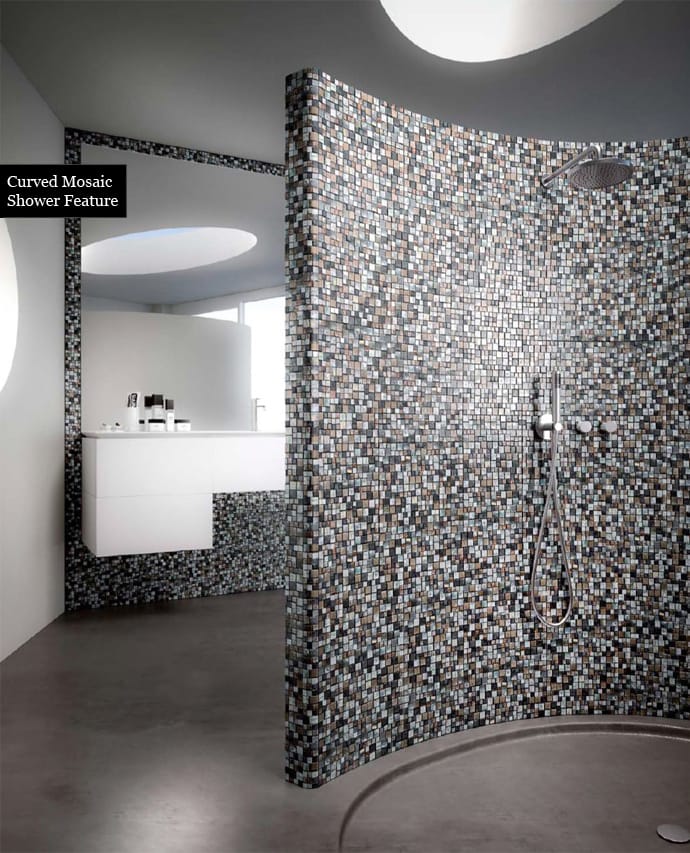 A mosaic tile wall can be the feature in any luxury project, from a tranquil spa area to a master bathroom complex, mosaic tiles are a great way to add a luxurious focal point to any room. The vast range of colours available allows these mosaic tiles and their modern styling of a classical art using precious materials and innovative design allow these tiles to shine in any prestigious setting. The striking colour combinations can be offset by softer colour or enhanced by dark features in the room, the choices are unless with these luxurious tiles.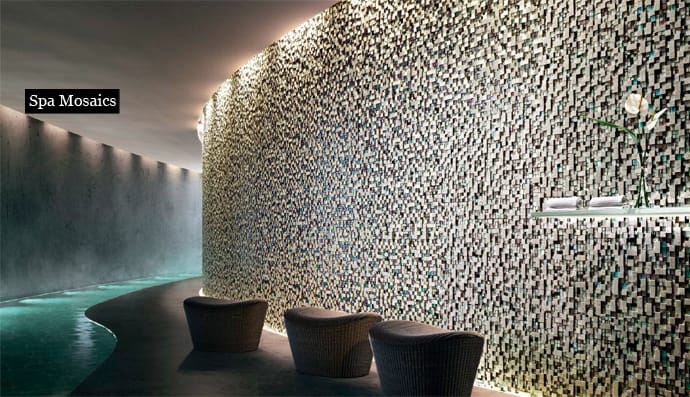 At Concept Virtual Design, we work with top designers to bring you timeless finishes and styles for luxury developments, refurbishment projects or private client new builds, ensuring that your project is completed to the highest standard finish possible. Our in-house design team are available for consultations by appointment and are often consulted at the start of an architectural design or building process to ensure that the space created is optimised from day one ensuring the most luxurious space possible. To find out more about how our in-house design team can help enhance your project, please contact us and arrange to visit our specialist bathroom and tiles studio.
Concept Virtual Design have been given a 10/10 best showroom rating by independent reviewers from Kitchens Bedrooms & Bathrooms Magazine.