Bespoke Luxury Wardrobes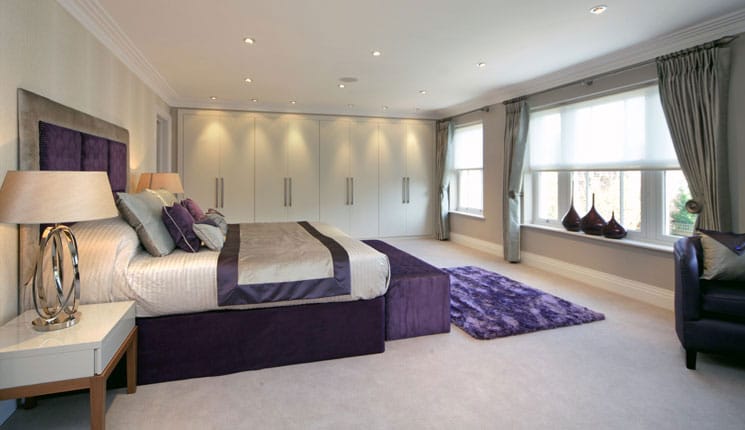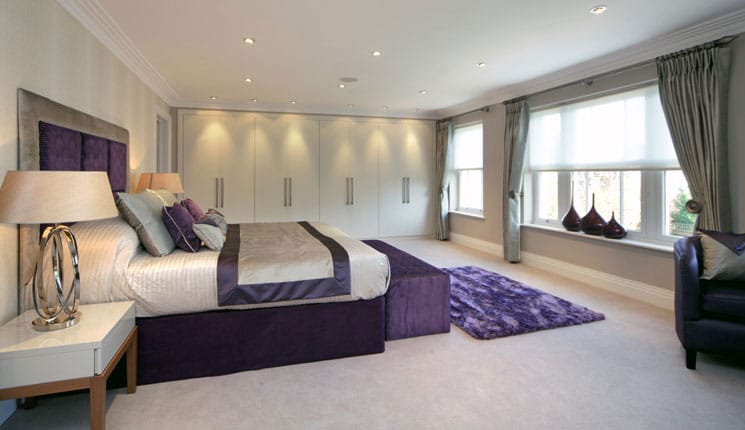 A wardrobe needn't be just a piece of furniture that sits in the corner of your bedroom! Bespoke wardrobes can be so much more than storage – they can help to organise your clothes and accessories, save floor space in your bedroom, coordinate with other furniture and colour schemes, increase the worth of your house, and add a beautiful design statement to any room.
Bespoke wardrobes are always a better choice than a standard or pre-made model as they are specifically created to fit a particular space in your bedroom, making perfect use of the storage area available and integrating seamlessly with the rest of your decor. There are a wealth of design options available, too, enabling you to match colour, style and material with the rest of your furniture and interior design. Or perhaps you will be so inspired by your wardrobes that you will decide to design the rest of the room around them!
Internally, bespoke fitted wardrobes also provide a far more effective option for storage, organisation and arrangement of your clothing, shoes, and accessories. Having a tidy and well-organised wardrobe not only allows you to store more in the space available, but also saves you valuable time and effort in selecting your outfit or putting away laundry.
Wardrobes are not limited to the bedroom, either – why not create a walk-in wardrobe or dressing room, or add extra storage to a hallway? Use Concept Virtual Design's architectural and setting out service to help create your perfect bespoke luxury wardrobe design.