Bespoke Bathroom Storage Solutions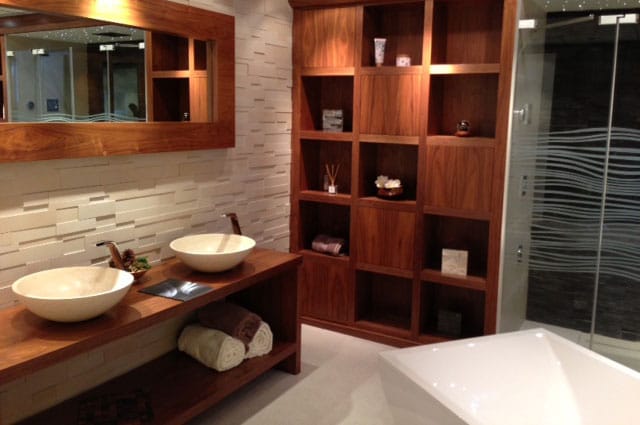 An important aspect of making the best of your bathroom space is an adequate and efficient storage solution. Your bathroom storage needs to be useful, effective and should fit into your bathroom space and design seamlessly. Using bespoke storage solutions can achieve all this as well as providing your bathroom with added aesthetic impact. At Concept Virtual Design, we believe that every single element of your luxury interior design should be attractive and functional, especially something as essential as storage.
Every room needs storage of some sort but bathrooms are often neglected in this area. Instead, obtrusive and inefficient cabinets and shelves are attached to walls, or baskets are placed in corners, adding clutter and creating that inevitable 'dumping ground' for mismatched items and half-empty beauty products! But not with bespoke bathroom storage – our A3 virtual setting out service helps you to create the right kind of storage for your needs, perfectly incorporating it into your bathroom design.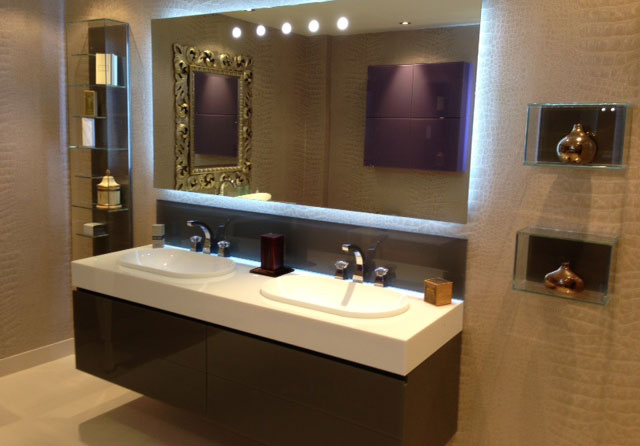 A few bathroom storage solution ideas include:
Integrated furniture and under basin storage
Bespoke, fitted wall shelving
Statement storage units
Dividing walls used as storage areas
Built-in baths, inset sinks or window sills surrounded with extra shelving
Utilising awkward spaces such as sloping ceilings or recesses for bespoke storage space
Seating that doubles as a storage area
Over the years, we've created many different storage solutions for luxury bathrooms, shower rooms and wet rooms – from radiators to recessed shelving, storage seating to overhead storage. We help you to use the shape and dimensions of your room to determine the most effective placement and style for your bathroom storage to maximise floor space and give your bathroom a beautiful, complete look.